Each year the California state legislature honors one woman from each legislator's district in a list of Women of the Year during Women's History Month. This year three transgender women were so honored.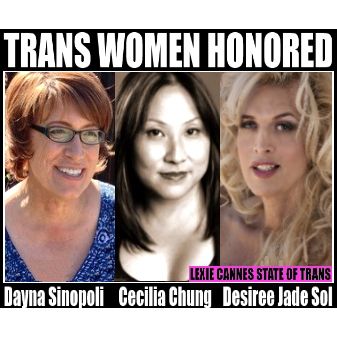 On Monday Assemblyman Phil Ting (D-San Francisco) named Cecilia Chung of San Francisco to be honored. Assemblyman Richard Bloom (D- Santa Monica) selected Desiree Jade Sol of West Hollywood. Assemblyman Mark Stone (D-MontereyBay) chose Dayna Sinopoli of Aptos.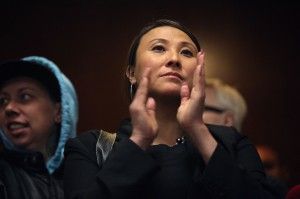 Chung is a senior advisor for the Transgender Law Center, a health commissioner at the San Francisco Department of Public Health and a member of the Presidential Advisory Council on HIV/AIDS.

Cecilia has an inspiring record of breaking down barriers. Her bravery and brains have made our community a more compassionate and welcoming place. As we strive for even greater equality, we can simply look to her for a roadmap forward.

--Phil Ting
Cecilia Chung was recently one of two transwomen, along with Janet Mock, who appeared in the Google Doodle video honoring
International Women's Day
.
Sol is an LGBT activist and served as chair of West Hollywood's Public Safety Commission. She also chaired the Transgender Working Group sub-committee of the Los Angeles Human Relations Commission. She has also served as private secretary for the Royal Court of West Hollywood.
Sol is a graduate of the LAPD's LGBT Police Academy. She is a third-generation Mexican American who was born and raised in Southern California. She has been affiliated with Bienestar, Trangeneros Unidas, APLA, Hollywood National Organization of Women, Human Rights Campaign, Cornerstone Theater, Women at Risk and Break the Cycle.

Sol has also performed in "Making Paradise: The West Hollywood Musical" and has appeared in singer Diana Mera's "Solemos" music video, "Trans Sister Tales," "Nip Tuck," and "Split Endz."
Desiree is the embodiment of this year's Women's History Month theme. [Her selection was motivated by her] commitment to fighting for equality and justice, treating all people with respect and dignity, ensuring no one feels ashamed or unwanted and teaching all of us that we can make a difference.

Her courage to live her life so openly and honestly and her commitment to helping others in the world is an inspiration to us all.
Sinopoli
is a Navy veteran and public speaker on transgender issues. She is Lead CT Technologist at Natividad Medical Center. She is originally from Denver, CO.
There is more about Dayna here.
The first transgender woman to be named Woman of the Year was Theresa Sparks, by then-Assemblyman Mark Leno (D-San Francisco) in 2003.