Moral Monday and Rev. Barber in Madison WI
Commentary by Black Kos Editor Denise Oliver-Velez
I've been waiting for video of this speech to be posted. You already know how I feel about Moral Monday and how it is moving through and gaining strength in the south. It's great to be able to share a coming together of the progressive fighters in Wisconsin with Moral Monday from North Carolina.
Yara Allen, from the NC NAACP and a Moral Monday arrestee opened with song, introducing Rev. Barber to the enthusiastic crowd gathered in the the Bethel Lutheran Church on March 13, 2014.
Many thanks to the blue chedder blog, for documenting this. Check out the site for lots of photos.
They posted a preview of a piece by Glenn Schmidt, soon to be posted to Union Labor News:

In the vibrating crowd of at least 800 people in the pews of Bethel Lutheran Church in Madison on March 13, Barber's call and response was not at all out of place. "Moral dissent," the crowd repeated after him, "is the pathway," here they paused again, "to higher ground," pause, "in our nation."

Isaiah and Ezekial soon found their way into the conversation. So did Rush Limbaugh, as Barber called out the radio talk show extremist, "Caring for the poor and workers' rights is not Communism. It's the Gospel."

Barber reinforced the connection between North Carolina and Wisconsin by invoking the name of Father James Groppi, the Wisconsin priest who led civil rights marches in the sixties. "Many people saw Milwaukee as the Selma of the North," Barber said.
Here is some of the history Rev. Barber is referring to.
You can read more in "The Selma of the North: Civil Rights Insurgency in Milwaukee" by Patrick D. Jones.
blue chedder posted a partial transcript of the speech:
What extremists do – and notice I didn't say "Democrat" or "Republican" – I said "extremist".

What extremists do is they try to make us fight separately. They attack us separately and make us fight separately.

What me must understand is that extremist politics hurts us all.

I'll never forget – in the middle of a LGBT fight in North Carolina – a reverend asked, "Well, why are you involved as a black preacher? Why were you involved with LGBT?" Well I said, "First of all this isn't a war between the black church and LGBT. That's a false notion. That's the notion that the religious right tried to understand. If anybody understands race in america it's the Black Church."

Second of all I said to them, "Because the 14th amendment was passed to provide equal protection under the law for every citizen…

And because black people know the original sin of america which was racism and because black people know that once that sin was committed it took 250 years of travesty – of chattel slavery.

100 years of Jim Crow.

Martyrs and people being killed that we STILL haven't gotten over.

We ought to be the last ones that want to see anybody codify hate into our constitution

And they, "Said that's not the same thing as racial discrimination." And I said, "I know that. But it's discrimination."

And because I've been touched by America's original sin
of racial discrimination then i have to stand opposed to all the forms of it."

And using that argument we were able to get allies who were theologically – and in their own churches – based on the first amendment – the right from and for religion – they were not totally for same sex marriage but they stood with us against Amendment One on the moral and constitutional principle that even if I have not come to that point inside of my church sanctuary I have to be against anything that codifies hate and discrimination within the laws of this land.
Video: Singers carry Overpass Light Brigade letters that spell "Forward Together" into the Bethel Lutheran Church of Madison, Wisconsin where Rev. Dr. William Barber spoke to a packed audience on 03-13-2014

Rev. Dr. William Barber is a key leader in the North Carolina-originated "Forward Together" movement - which is also known as the "Moral Monday" movement.

Mary Ray Worley wrote the song that is being sung in this video. Many of the people singing in the front of the church have taken part in the daily Solidarity Sing Along tradition that is 3 years strong in the Wisconsin Capitol Building.
As a bonus, blue cheddar linked to a Yara Allen Freedom Song Workshop, held last November, which demonstrates how music is used as an organizing tool.
Movement historian, singer and musician Yara Allen leads a workshop on the importance of songs and chants in a movement at a Fast Food Workers convention in Greensboro, North Carolina.
The tradition of struggle continues.
~~~~~~~~~~~~~~~~~~~~~~~~~~~~~~~~~~~~~~~~~~~~~~~~~~~
News by dopper0189, Black Kos Managing Editor
~~~~~~~~~~~~~~~~~~~~~~~~~~~~~~~~~~~~~~~~~~~~~~~~~~~

~~~~~~~~~~~~~~~~~~~~~~~~~~~~~~~~~~~~~~~~~~~~~~~~~~~
Conservatives organized against this because they didn't want anyone to see what the data would show. Color Lines: Under Pressure, FCC Stops Asking Questions About Media Diversity.
~~~~~~~~~~~~~~~~~~~~~~~~~~~~~~~~~~~~~~~~~~~~~~~~~~~
Late last month, the Federal Communications Commission announced the end of its "Critical Information Needs" (CIN) pilot study. The study, which was supposed to have been field-tested in "ethnically diverse" Columbia, S.C., was going to explore whether local news outlets were meeting the information needs of their communities—in particular, people of color and women. The CIN instead met a "quiet" end as FCC watchers described it, following a raucous blitz.
First, there was a trouncing in The Wall Street Journal by Obama appointee and FCC commissioner, Ajit Pai who had inherited the study ("The government has no place pressuring media organizations into covering certain stories."); weeks of conservative talk radio and online fury ("The Obama Administration…is poised to place government monitors in newsrooms across the country, wrote Red State, pointing to a petition with 90,000 signatures); and concern from mainstream columnists. All together, what began as push-back last December from 16 Republican congressmen ratcheted up, according to a lead researcher on the project, Lewis Friedland, to hate mail and death threats.
So what's the big deal?
One way the study was going to gather information was to conduct a "census" of local TV, radio and newspaper newsrooms, to learn, among other things, if the staff was diverse and how newsrooms decide which stories to cover. But the prospect of a government-funded study in the newsroom—even one outsourced to academics—is the point around which both substantive criticism and red-meat politics coalesced.
Notably, left unanswered after the dust-up was the study's driving question: Are local newsrooms meeting the information needs of people of color and women? And, neither was there much serious grappling among media critics as to why the question might be relevant.

~~~~~~~~~~~~~~~~~~~~~~~~~~~~~~~~~~~~~~~~~~~~~~~~~~~
Of 3,200 children's books published in 2013, just 93 were about black people, according to a study by the Cooperative Children's Book Center at the University of Wisconsin.
New York Times:
Where Are the People of Color in Children's Books?
~~~~~~~~~~~~~~~~~~~~~~~~~~~~~~~~~~~~~~~~~~~~~~~~~~~
When I got my first books — "The Little Engine That Could," "Bible Stories for Every Day," and "Goldilocks and the Three Bears" — I used them on the same journeys. In the landscape of my mind I labored as hard as I could to get up the hill. I stood on the plain next to David as he fought Goliath, and tasted the porridge with Goldilocks.
Too often today's books are blind to the reality of thousands of children.
As a teenager I romped the forests with Robin Hood, and trembled to the sound of gunfire with Henry in "The Red Badge of Courage." Later, when Mama's problems began to overwhelm her, I wrestled with the demons of dealing with one's mother with Stephen Dedalus in "A Portrait of the Artist as a Young Man." But by then I was beginning the quest for my own identity. To an extent I found who I was in the books I read. I was a person who felt the drama of great pain and greater joys, whose emotions could soar within the five-act structure of a Shakespearean play, or find quiet comfort in the poems of Gabriela Mistral. Every book was a landscape upon which I was free to wander.
In the dark times, when my uncle was murdered, when my family became dysfunctional with alcohol and grief, or when I realized that our economics would not allow me to go to college, I began to despair. I read voraciously, spending days in Central Park reading when I should have been going to school.
But there was something missing. I needed more than the characters in the Bible to identify with, or even the characters in Arthur Miller's plays or my beloved Balzac. As I discovered who I was, a black teenager in a white-dominated world, I saw that these characters, these lives, were not mine. I didn't want to become the "black" representative, or some shining example of diversity. What I wanted, needed really, was to become an integral and valued part of the mosaic that I saw around me.


Christopher Myers
~~~~~~~~~~~~~~~~~~~~~~~~~~~~~~~~~~~~~~~~~~~~~~~~~~~


~~~~~~~~~~~~~~~~~~~~~~~~~~~~~~~~~~~~~~~~~~~~~~~~~~~
A guide to manipulating bigotry to support an agenda, while insisting you didn't mention race. The Root: 8 Sneaky Racial Code Words and Why Politicians Love Them.
~~~~~~~~~~~~~~~~~~~~~~~~~~~~~~~~~~~~~~~~~~~~~~~~~~~
When Paul Ryan talked about a "real culture problem" in "our inner cities in particular" this week, he wasn't the first American politician to be slammed for using racially coded language to get a point across. Far from it.
Ian Haney López, author of Dog Whistle Politics: How Coded Racial Appeals Have Reinvented Racism and Wrecked the Middle Class, says it's not just the promotion of old-fashioned racial stereotypes that we need to worry about. Rather, he argues, it's the manipulation of racism in service of very specific goals.
López's book focuses on elected officials' ability to tap into bias without being explicit about it, all to gain support for what he calls "regressive policies," which, ironically, hurt working-class white people as much as people of color.
"This sort of coded speech operates on two levels," he says. "It triggers racial anxiety and it allows plausible deniability by crafting language that lets the speaker deny that he's even thinking about race."
It's disturbing and frustrating, and more than ever, it's what racism sounds like and how politics works.
To understand how outright racist language has gone underground but is working as hard as ever to drum up support for conservative policies, the author says, you just have to look at this list of sneaky code words and phrases that politicians throughout history have loved, and what they really mean:


House Budget Chairman Paul Ryan speaks at the Conservative Political Action Conference (CPAC)
~~~~~~~~~~~~~~~~~~~~~~~~~~~~~~~~~~~~~~~~~~~~~~~~~~~
It's a shame we have to shame folks, but if they need it.... The Grio: Will Black Twitter help swing the 2016 presidential election?
~~~~~~~~~~~~~~~~~~~~~~~~~~~~~~~~~~~~~~~~~~~~~~~~~~~
As mentioned by Politini in a recent video, there are three tactics that have defined the power of Black Twitter—namely to shame, set the record straight, and educate. We just saw the power of this play out yesterday when a tweet from Christina Fox, known on Twitter as @SteenFox, sparked a spontaneous debate with a follower about sexual violence towards women. That debate in turn prompted a massive discussion and impromptu campaign that dispelled the myth that a woman's attire can entice sexual violence.
We are witnessing in real time the influence Black Twitter has on careers, the success of television shows, and educating the masses. But the question remains: can this digital authority sway elections?
Political analyst and avid tweeter Zerlina Maxwell has high hopes saying, "For the midterms, my hope is that we use social media as a tool to engage communities of color that all of the pundits are saying don't vote in midterm elections. I think Black Twitter has real power, beyond popular culture, and I think the midterms are the perfect opportunity to show it. I think that we can use all platforms–Twitter, Facebook, Instagram, Vine, Snapchat—to engage folks and make sure they know what's at stake, make sure they are registered to vote, and that they are reminding their networks to register as well."
Can Black Twitter's infamous shaming tactics help to hold politicians accountable to their constituents and get them to focus on issues that matter to the American public rather than grandstanding?
Midterms have largely had 40 percent lower voter turnout rate than in presidential years, which diehard conservative voters have taken advantage of. With the domino effect of retirements of long-time members from Congress, a space has opened for Tea Party radicals, who have been riding the "bash Obama" wave, to ride right in to Washington.
According to Mychal Denzel Smith, Nation fellow also named by Complex Magazine "a Twitter account to watch," shaming may just be what we need during midterms.


(courtesy of Fotolia)
~~~~~~~~~~~~~~~~~~~~~~~~~~~~~~~~~~~~~~~~~~~~~~~~~~~


~~~~~~~~~~~~~~~~~~~~~~~~~~~~~~~~~~~~~~~~~~~~~~~~~~~
The U.S. voice on the Haitian citizenship issue was weakened without VP Joe Biden's visit. Miami Herald: U.S. walks tightrope on controversial Dominican ruling.
~~~~~~~~~~~~~~~~~~~~~~~~~~~~~~~~~~~~~~~~~~~~~~~~~~~
A controversial court ruling that affects thousands of Dominican-born children of Haitian immigrants has laid bare a division in the influential Catholic Church and posed a diplomatic quandary for the United States.
Vice President Joe Biden was expected to urge the Dominican government in a visit this week to find a "just solution" that would potentially include legislation specifically aimed at more than 24,000 people affected by the ruling, a senior Obama administration official said.
But Biden's visit was scrapped at the last minute because of the standoff in the Ukraine.
Biden's planned visit was seen as an important show of support for embattled U.S. ambassador to the Dominican Republic, an openly gay former Obama fundraiser whose appointment to the post angered the leadership of the powerful Catholic Church, making it more difficult for the embassy to advocate for a change to the court ruling.


~~~~~~~~~~~~~~~~~~~~~~~~~~~~~~~~~~~~~~~~~~~~~~~~~~~
A National Conference to discuss Nigeria's future is opening, with the division of oil money and powers expected to be the main issues. BBC: Nigeria's National Conference starts in Abuja.
~~~~~~~~~~~~~~~~~~~~~~~~~~~~~~~~~~~~~~~~~~~~~~~~~~~
Some 500 delegates are attending, representing Nigeria's many ethnic, linguistic and religious groups. The National Conference comes 100 years after the mainly Muslim north and largely Christian south were united. Delegates have been barred from discussing whether the country should be divided. However, some groups say they will still raise this issue during the three-month conference in the capital Abuja.
Critics, including the main opposition party, have dismissed the conference as a waste of time and money.
The oil is located in southern Nigeria and some delegates from oil-producing areas want local communities to keep more of the revenue it generates. However, poverty levels are far higher in the north and delegates from non-oil-producing areas are expected to resist such moves.
At present, oil states keep 25% of the oil revenue they earn and hand the rest to the federal government. Nigeria is one of the world's biggest oil producers but most of its 170 million people live in poverty.


~~~~~~~~~~~~~~~~~~~~~~~~~~~~~~~~~~~~~~~~~~~~~~~~~~~~~~~~~~
Voices and Soul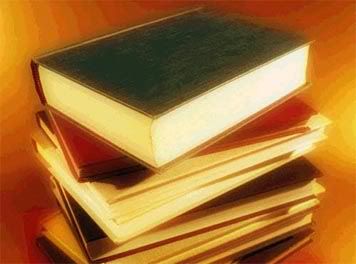 by Justice Putnam
Black Kos Poetry Editor
The Impossibility of Categorization might be the first theme of the American Epic. By turns, the Hero might be the Rugged Individual traversing mountain and stream, or the stout but tender Matriarch helping bridge the decreasing gulf between the Wilderness and the Town. The Hero might at once be anti-heroic, then by actions and deeds, raised to the Heroic, then by another set of actions and deeds, once again to fall utterly; while retaining the mantle of Hero still.
As the National Myth though, the Epic functions as a device to define the members of that nation; and by what marks they were to be identified.
For the American Epic she set out to construct, Phillis Wheatley could see no method for determining who was a member of the culture and who was an other; indeed, the two positions expatiate each other constantly and indefinitely. Wheatley's subversive refusal to accept the taxonomies of a culture that marked her as the other shows Wheatley's own assimilation; she would not and could not place herself outside the narratives she recites. Her construct of the American Epic and its narratives of belonging required her participation in the culture, even if it wasn't the culture her masters constructed. For Wheatley, all Colonial Americans were equal; precisely because definitions of equivalency or difference cannot be established.
Wheatley's investigation of the dominant notions of who belongs, within the boundaries of what it is to be American, is particularly evident in her poem, To The Right Honourable William, Earl Of Dartmouth, His Majesty's Principal Secretary Of The State For North-America. She makes explicit her African marginality, while issuing correctives to her audience; important, because writs issued to the good Earl were also made public for all the colonies to read.
Writing before the Declaration of Independence and the ratification of a Constitution which permitted slavery, Wheatley offered a vision of an American Culture without a privileged center and without qualifications for membership based on race, class or gender. Indeed, Wheatley is the archetype American, a type which paradoxically marks itself as belonging, through a constant process of making and unmaking; of repeating and then differing from itself.
She wrote of this so long ago; we may get there still.

To The Right Honourable William, Earl Of Dartmouth, His Majesty's Principal Secretary Of The State For North-America

HAIL, happy day, when, smiling like the morn,
Fair Freedom rose New-England to adorn:
The northern clime beneath her genial ray,
Dartmouth, congratulates thy blissful sway:
Elate with hope her race no longer mourns,
Each soul expands, each grateful bosom burns,
While in thine hand with pleasure we behold
The silken reins, and Freedom's charms unfold.
Long lost to realms beneath the northern skies
She shines supreme, while hated faction dies:
Soon as appear'd the Goddess long desir'd,
Sick at the view, she languish'd and expir'd;
Thus from the splendors of the morning light
The owl in sadness seeks the caves of night.
No more, America, in mournful strain
Of wrongs, and grievance unredress'd complain,
No longer shalt thou dread the iron chain,
Which wanton Tyranny with lawless hand
Had made, and with it meant t' enslave the land.
Should you, my lord, while you peruse my song,
Wonder from whence my love of Freedom sprung,
Whence flow these wishes for the common good,
By feeling hearts alone best understood,
I, young in life, by seeming cruel fate
Was snatch'd from Afric's fancy'd happy seat:
What pangs excruciating must molest,
What sorrows labour in my parent's breast?
Steel'd was that soul and by no misery mov'd
That from a father seiz'd his babe belov'd:
Such, such my case. And can I then but pray
Others may never feel tyrannic sway?
For favours past, great Sir, our thanks are due,
And thee we ask thy favours to renew,
Since in thy pow'r, as in thy will before,
To sooth the griefs, which thou did'st once deplore.
May heav'nly grace the sacred sanction give
To all thy works, and thou for ever live
Not only on the wings of fleeting Fame,
Though praise immortal crowns the patriot's name,
But to conduct to heav'ns refulgent fane,
May fiery coursers sweep th' ethereal plain,
And bear thee upwards to that blest abode,
Where, like the prophet, thou shalt find thy God
~~~~~~~~~~~~~~~~~~~~~~~~~~~~~~~~~~~~~~~~~~~~~~~~~~~~~~~~~~
Welcome to the Black Kos Community Front Porch