Trip to Quincy, California
Even after living in California for decades I had never heard of the town of Quincy. Then my daughter and son-in law (and subsequently grandson) moved there and now I am familiar with that sweet little town. It's the county seat of Plumas County, and supported by logging and the Forest Service. One of the delightful aspects of our frequent visits is the drive through the Feather River Canyon which is blessed with waterfalls through the winter and spring.
I was searching YouTube for a particular version of the song Amelia which is about a woman on the Feather River and my daughter mentioned she had made a video about Plumas County life which had that version as a background. I will post that video downthread, and it reminded me that I had done a comment on J Town describing a trip through the canyon. Recycling is good, right? So here are photos of some highlights of the drive.
The Feather River Canyon has rail on one side and road on the other, both developed in the early years of last century. Entering the canyon:

The canyon is a rail fan's delight. We often see them with cameras set up awaiting a train. We saw one before we even reached the canyon floor.

There are tunnels through the cliffs; these were constructed in the early 30s, in the depression.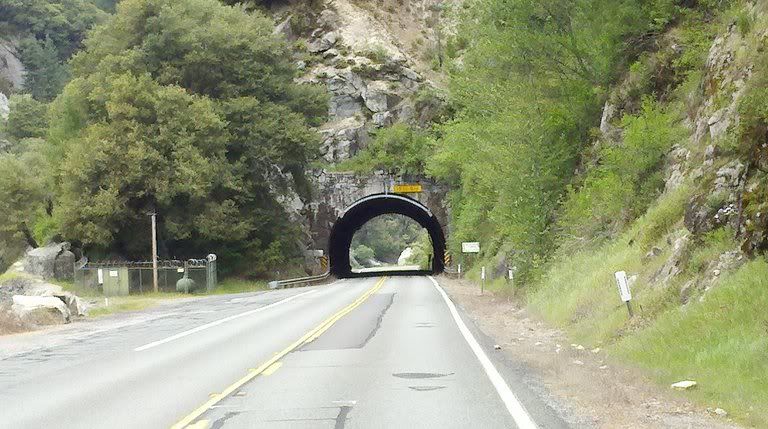 The river is fully utilized for hydroelectric power, with turbines every few miles. This retro station is at Buck's Creek.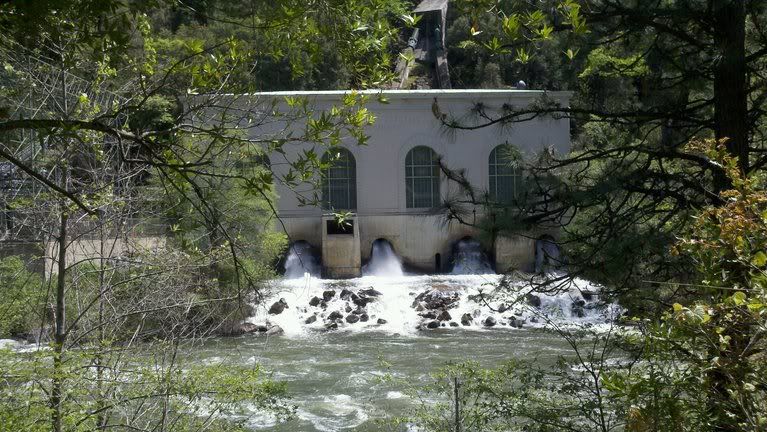 Here's the river joyfully running free.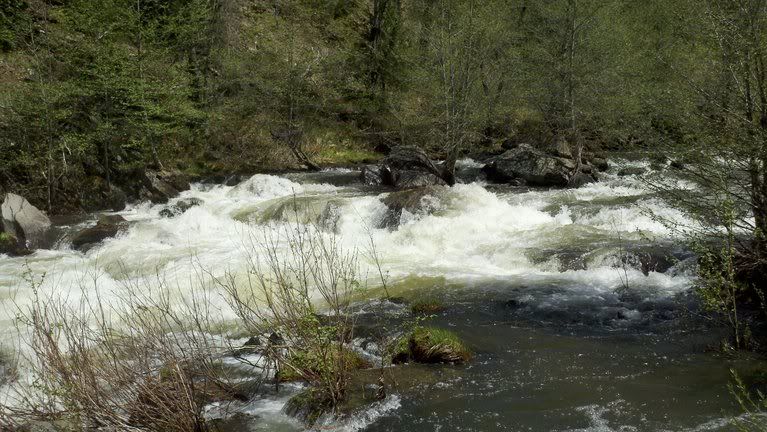 Warm in the canyon, but as we leave there's still snow on the peaks.

Here's the video and music. (music cuts off at the end because my daughter made it for a contest and had to shorten it). The painting you see on the barns are called Barn Quilts and are found on many buildings and homes in Quincy.
This afternoon Mrs side pocket is very involved with putting on a concert as a fund raiser for Heifer International and she "volunteered" me to be an usher. I will try to get back by 5 but if I'm late please try to behave. Diary will be queued anyway.
Kitchen Table Kibitzing is a community series for those who wish to share part of the evening around a virtual kitchen table with kossacks who are caring and supportive of one another. So bring your stories, jokes, photos, funny pics, music, and interesting videos, as well as links—including quotations—to diaries, news stories, and books that you think this community would appreciate. Readers may notice that most who post diaries and comments in this series already know one another to some degree, but newcomers should not feel excluded. We welcome guests at our kitchen table, and hope to make some new friends as well.