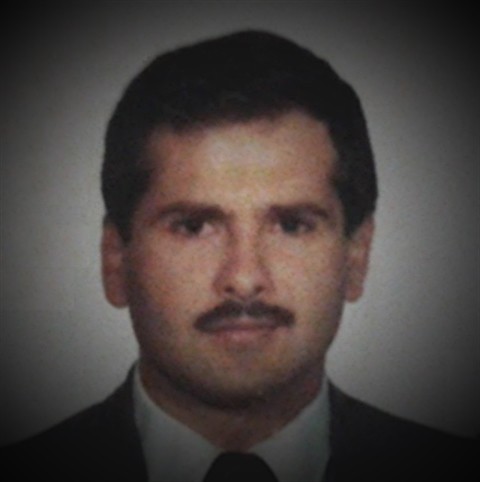 Juan José Salas Martín
February 19, 1957 – April 13, 2014
Our friend, newpioneer (Bobby), recently lost the love of his life, Juan, to cancer. It was a long battle, one that required the closing of their restaurant so that Bobby could devote his time to Juan's care. Bobby wrote about Juan's passing here -- and there were no dry eyes reading his story.
There are a lot of things to take care of after a death -- and Bobby has no income. There is the possibility of a job in ten weeks -- but nothing until then. He's selling or placing all the animals that he and Juan loved so much. He will probably sell their home and their land. But this will take some time.
The goats have been sold. The dogs are being placed. The horses, including young Ana, will be sold. Again, this will take time -- and every placement will pull at Bobby's heart, a fresh wound.

Ana, who was severely injured in a theft, received a community quilt she could wear.
In the meantime, Bobby has nothing. Nothing but loss. It is hard to see the future with a breaking heart. But we, his friends, know that better times are coming. We know how talented and kind and loving this man is and that at some point, there will be healing and his life will be full of love and light again.
First, there is an immediate need. We are looking for a enough money to get him through the short term until he is working again. Shall we set a goal of $1500?
PayPal can be sent to Bobby and Juan's joint account at nuevopionero AT gmail DOT com (replace AT with @ and DOT with a . )
But second, we can lift his heart and start to begin to visualize a bright future -- because (and I believe this is true for all of us) our reality really does begin in our thoughts. Bobby is a gifted, gifted chef. It would be a dream come true if this community could help him get back on his feet with some encouragement about opening a new restaurant or finding a job as a chef in a fine restaurant... His home is Puerto Rico. I don't have any pictures of newpioneer's gorgeous food handy -- but he did virtually cater the first Gallery Kos opening... And his cakes, OMG, they are things of beauty...so pretty that one doesn't want to destroy them by cutting in but I understand they are, in fact, even more delicious than they are gorgeous. Bobby, please open your photo gallery and show some pictures of the delicious things you make and the restaurant, too, so people can see...
Ideas are welcome! Please brainstorm about this. Lets put our arms around our friend. He's going through one of the hardest times of his life and he needs us, his friends. And thank you, too, for any support you can give through PayPal...
Namaste.