Katherine Fung of Huffington Post exposes Ann Coulter's Attempt To Make Fun Of #BringBackOurGirls Goes Beautifully Wrong. The ever objectionable Ann Coulter never gives up. She obviously has some perverse compulsion to make herself a laughing stock.

Ann Coulter's insensitive exploitation of the plight of these poor Nigerian girls came back to bite her in the ass as people modified her image and sent out images such as these.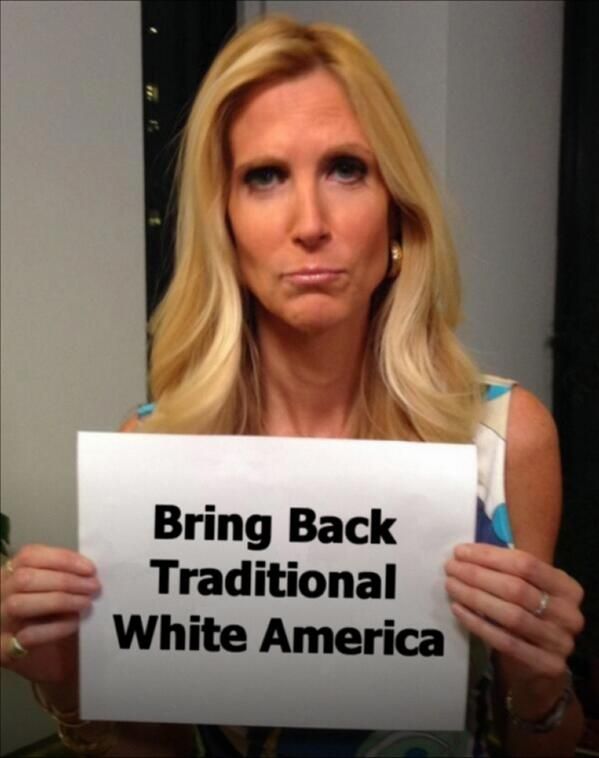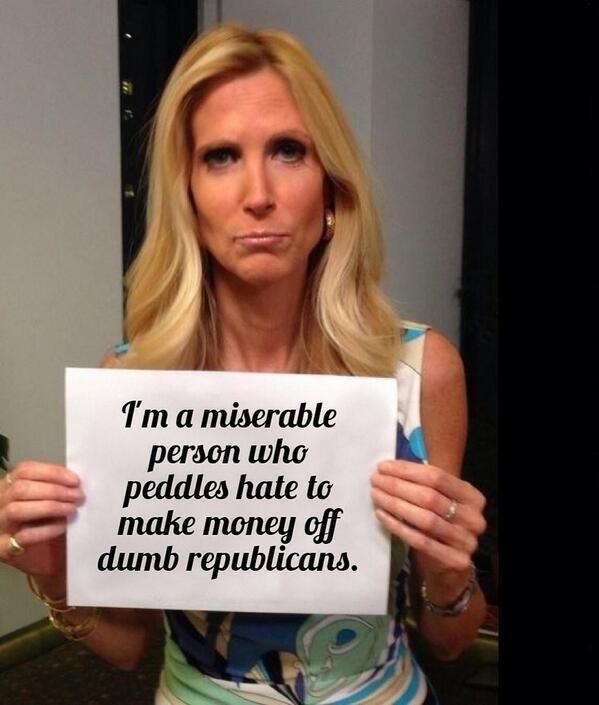 In my last post about Ann Coulter, which included the disturbing image below, Meteor Blades suggested I create a DACI warning tag - Disturbing Ann Coulter Image Warning label to spare Kossacks from the distressing shock of seeing her curiously unsettling image spring before you without warning. However, because this label may not be familiar to everyone yet, and is not yet in FAQ, I spelled it out completely in today's title, leaving no room in the title for the actually official Daily Kos warning label, DACI (and not even Ann's name). So consider yourselves duly warned for next time. The DACI label may be your only notice.

Original Disturbing Ann Coulter Image, DACI, that prompted MB's "suggestion."
This got me thinking.

Should we not have a Disturbing Rick Scott Image Warning label, DRSI, as well?










How about a Disturbing Chris Christie Image, DCCI warning?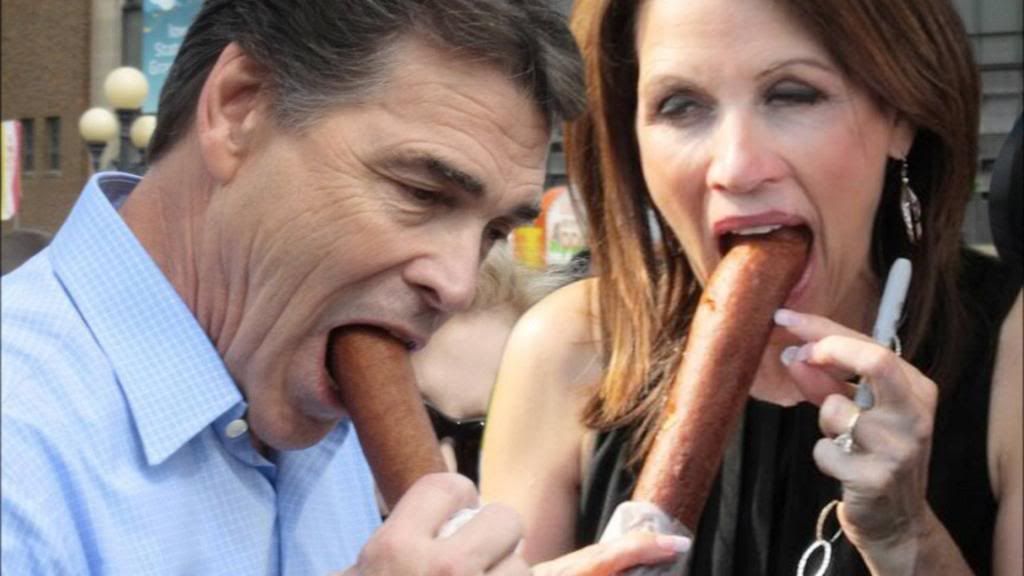 What about a Disturbing-Rick-Perry-Shows-Michele-Bachmann-How-To-Eat-A-Corn-Dog-In-One-Bite Image, DRPSMBHTEACDIOBI, warning label?
Where does it stop MB? Where does it stop? Perhaps we can compromise, with a DRIP warning? Disturbing Republican Image or Photo warning? Because, I am not exaggerating when I declare I could keep pulling photos like this out all evening.
Due to a less than completely virtuous life in earlier years I am trying to convince God, or the scientific humanist metaphorical quantum physical equivalent, that I make penance in this lifetime by helping to elect more and better Democrats and defeat and denounce right-wing Republican and Tea-Party political leaders, pundits, and goof balls, instead of having to spend considerable time roasting in Dante's Inferno or purgatory.
So I keep folders, files, and photo archives on every notable Republican so I can write blog posts, expose errors, scams, blunders, and stupid Republican tricks everywhere I see them. If we do not agree on some generic label like Disturbing Republican Image or Photo warning I will be flooding the title bars with so many variations of DACI, DRSI, DRPI, DSWI, DCCI, DGWI, etc, that folks here will not have the slightest clue as to what I am talking about.
So let me make the following proposal instead.
Whereas,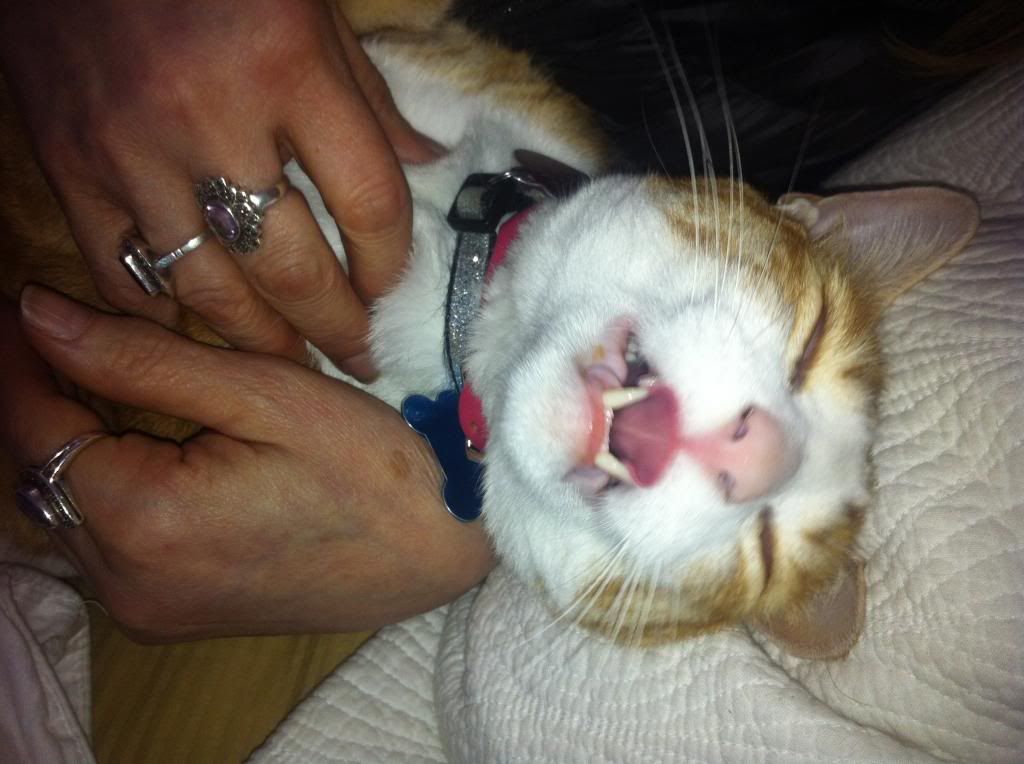 Disturbing-Pootie-Image, DPI, Tickle Torture of Mish-Mish indistinguishable from pure cat pornographic pleasure warning,
Whereas,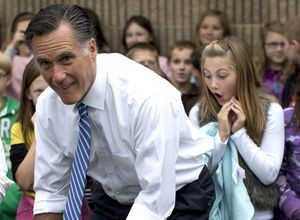 Or a Disturbing-Mitt-Romney-Bending-Over Image, DMRBOI, warning?
Whereas,


How about a Giant-Python-Eating-a-Crocodile-Whole-and-Live-Disturbing-Image warning: GPECWLDI?
Whereas,

Disturbing-This-Could-Be-Your-Next-President-Jeb-Bush-Image, DTCBYNPJBI, warning.
Whereas,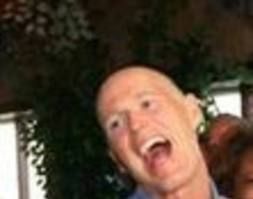 How about a Disturbing Governor Rick Scott Shares His Basic Personality Image, DGRSSHBPI warning label
Whereas,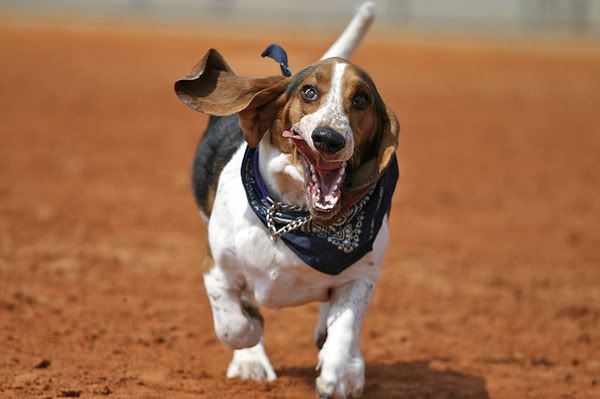 Disturbing Running Slobbering HoundDog Image, DRSHI warning
Whereas,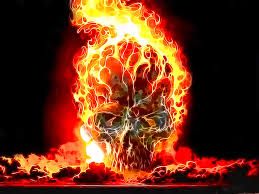 Disturbing Flaming Skull Image, DFSI, warning label.
Therefore, let it be resolved that DI shall stand for Disturbing Image and shall be considered due warning in a title in a Daily Kos post that the diary therein contains an image or images that may be distressing to sensitive readers, and that duly warned readers shall proceed to open aforesaid posts at their own risk, fully indemnifying the authors. and Daily Kos. the Daily Kos community, and the "Tubz" from any criticism, blame, and/or moral responsibility for any distress, illness, regret, second thoughts, and/or undesired consequences experienced as a consequence.
This waiver void where prohibited, and in Massachusetts. May not be redeemed with other coupons. Management reserves the right to change the rules of this competition without notice. Expires April 1, 2014.