Hello, Republican National Committee. My name is Chris L. Robinson and I want to help you with your minority outreach. Now, because I'm a progressive liberal, you might find it odd that I would want to assist you in your continuing efforts to destroy America by helping you secure black votes. But, confident that you are not sensible enough to listen to reason, I will now share with you over the course of several articles, a few tips you need to heed if you hope to make any inroads into the black community. And these tips are worth far more than what any black Republican with his hand out will tell you. So without further ado, let's begin.
Don't ever say the phrase "Democratic Plantation" again.
Black people voted Democrat with over 90% of the vote in 2008 and again in 2012. Black people have been voting majority Democrat for decades now. In fact, several white presidents have received HIGHER percentages than even President Obama. Maybe we are all fools, but for now, we support the Democratic Party. You gain nothing by telling over 90% of us that we are voting to be slaves. I know that such a sentiment goes over great at the local Republican committee meetings, but it is a deal killer for most black people.
I've never really understood the argument. Black people trade their votes to Democrats for the ability to sit home and collect government checks or something like that, right? But you know that doesn't sound like slavery at all, right? I mean, first, you argue that black people just want to be taken care of and do nothing all day, except cast a couple of votes when the time comes. And in exchange, we get free food, housing, and health care. That's insulting enough. But then you suggest that such an arrangement would be akin to the slavery of our ancestors. As though American chattel slavery consisted of slaves lolling around all day watching t.v. and waiting for the next election. The first claim is infuriating, the second, unforgivable. Now, I can see why you might say something like that, especially since you have black Republicans claiming that ex-slave and abolitionist Frederick Douglass ran away from "slavemaster-run healthcare". But, black people tend to take talk like that seriously.
Now let me be clear--the black community has problems. And criticizing policies and cultural issues that hurt black people is fine, even necessary, but this "plantation mentality" thing is not the way to do it.
So, I hope we cleared that up.
Up next, we'll be discussing the futility of attacking a certain political figure--don't miss it.

Top Comments Submission Made Easy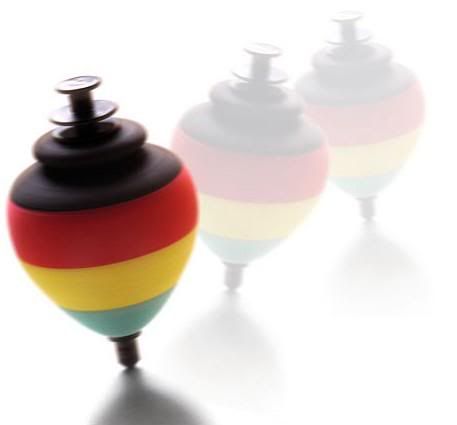 Just click on the Spinning Top photo to submit a comment from this diary to Top Comments. Copy the entire comment (including the commenter's user name and the date/time) and paste it into the message. Add your reason for nominating and send.
Top Comments posts nightly at 10pm EST.