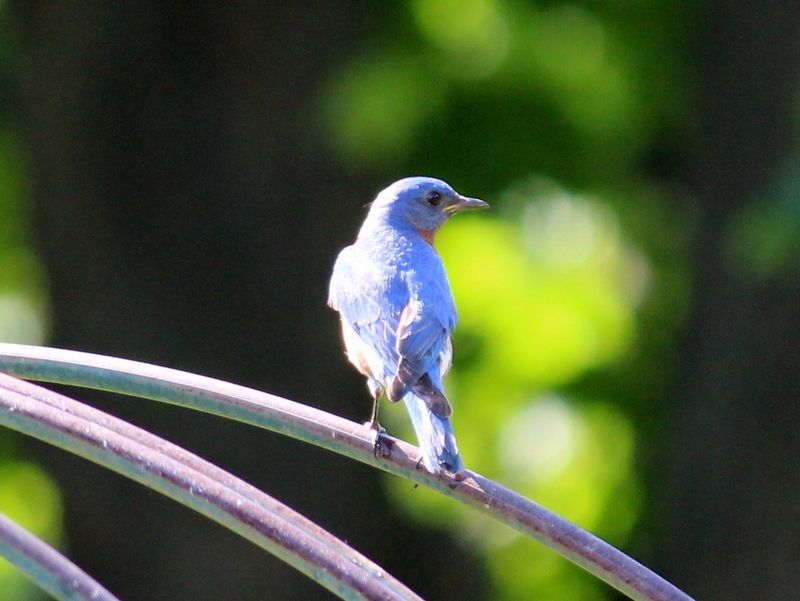 Not a long bucket, just wanted to share some happy news. After dithering for the entire spring, our bluebirds finally settled down to producing offspring! Yesterday, we found the first egg in the nest box! Woot!
Join me below the squiggle of bird poop for some photos from last year and a brief happy dance.
The Daily Bucket is a regular feature of the Backyard Science group, a place where everyone is welcome to note the observations you have made of the natural world around you. Insects, weather, fish, climate, birds and/or flowers: all are worthy additions to the bucket. Ask questions if you have them and someone here may well have an answer. All we ask is that you let us know where you're located, as close as you're comfortable revealing.
So for the past 2 years we've had a pair of bluebirds in our area, upstate NY, Saratoga county. The first year, we saw them but they declined our offer of free rent in a good location. Two locations, actually, as we have 2 boxes up but neither was up to snuff.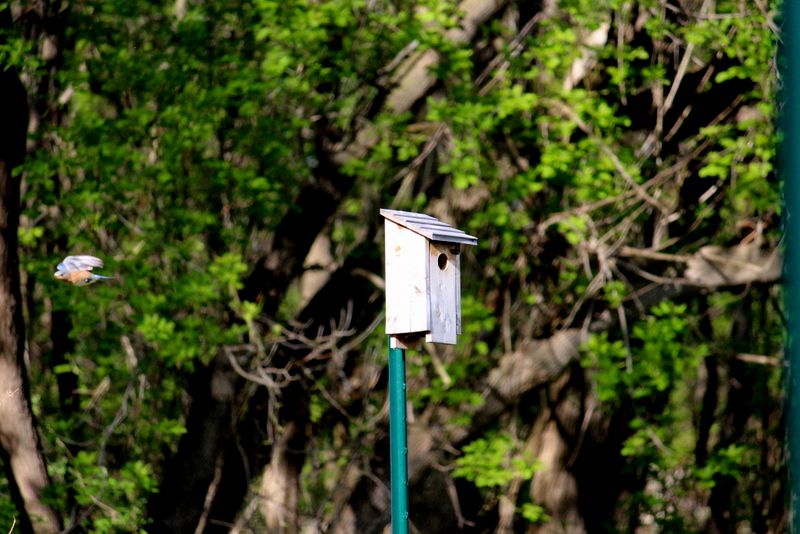 Nope, just not good enough! I'm out of here!
The second year, they accepted the offer with enthusiasm, choosing the box closest to the forest, and raising 2 broods. They were not the best of tenants. They trashed the place, requiring a complete renovation after each brood - take down the box, remove the disgusting mess of a nest, clean with bleach and bake in the sun till dry. I should have charged their security deposit but I'm a big softy and let them get away with it.
This year, they built nests in both boxes, the original one from last year and the one in the middle of a garden bed. The male defended both against all comers but the Missus just couldn't seem to settle down and pick one.
I figured they would eventually choose the one from last year, familiarity and all that, but they just didn't seem able to settle down.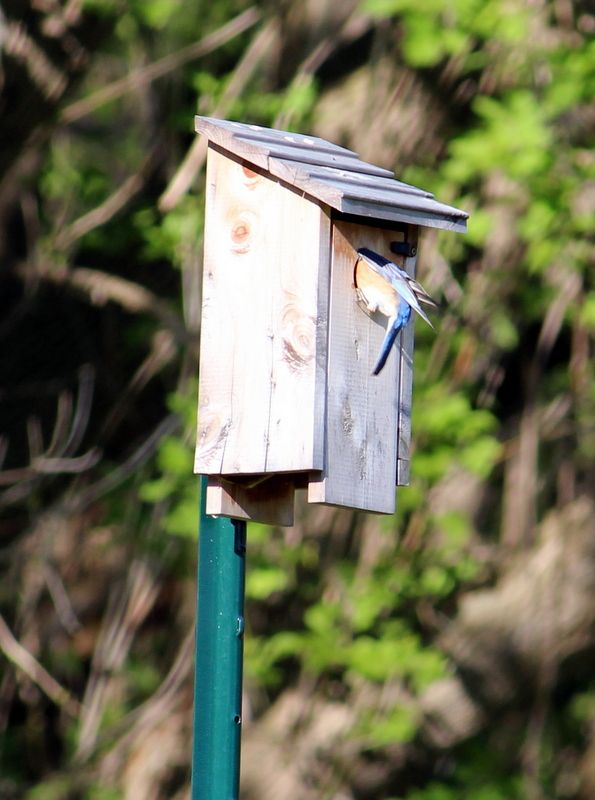 Let me look again (for the 900th time)
Mr. Bluebird seemed to finally just give up and watch.
But yesterday, at last, we discovered a single egg, not in the box by the forest where they had previously nested but in the box in the middle of the garden! Variety being the spice of life for birds, as well as humans, apparently.
I don't have any pictures of this year's nest yet, but here's one of the chicks from last year. Sorry it's so blurry but I was in a hurry and didn't want to disturb them more than necessary.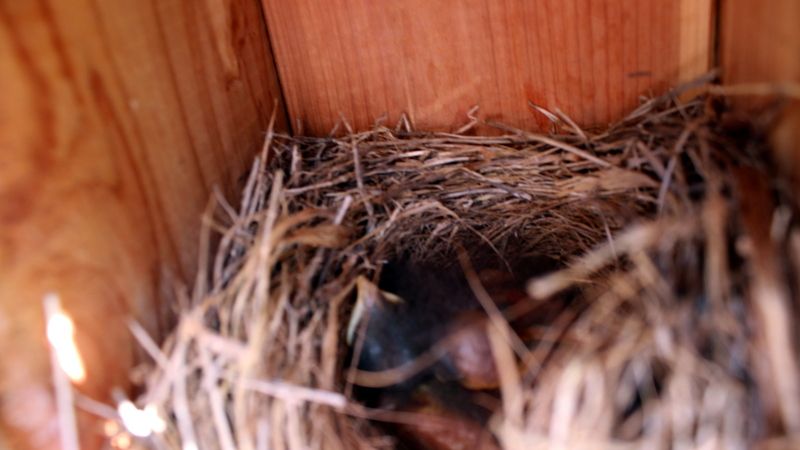 So join me in my happy dance as I celebrate new life at chez Gardener! I'll try to keep you posted on events in future buckets.
What's going on in your neck of the woods?

"Spotlight on Green News & Views" will be posted every Saturday and Wednesday at 1:00 pm Pacific Time on the Daily Kos front page. Be sure to recommend and comment in the diary.