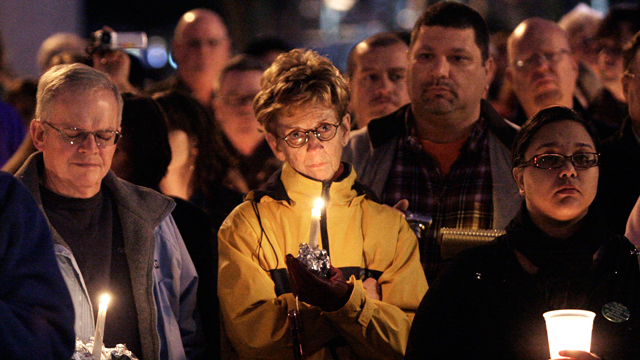 Rev. Lee has a message for us all. He is a black pastor at Community of Hope AME Church in Prince George's County, Maryland. He has a message for America.
We need to lock arms amidst all of this. If the police feel they are above the law with any one group, they will feel they are above the law with others. We need to learn from the civil rights movement. It wasn't just black folks, it was everybody, because it wasn't a black problem it was a moral issue. We are remembering 40 years after the Freedom Summer. That wasn't just black people risking their lives, it was a community that went down to Mississippi because they knew that when any group within the nation is marginalized then we can't be the nation we want to be.
It is time to stand with our brothers and sisters in protest to bring much needed social change.
It is time to do more than blog.
A Huff Post article
What White People Can Do
has the following quote...
The way I translate Rev. Lee's generous invitation is 'show up.' White people need to get off the computer and get involved with our voices, feet, votes and resources to help make sure that this epidemic of black deaths in America ends. This is not a 'black problem it is an American problem and it will take all of us working together to solve it.
Check the internet for a local event where we can show up and lock arms with our brothers and sisters.