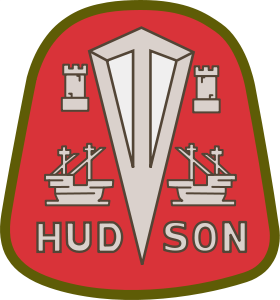 By 1909 it was obvious that the automobile was not just a passing fad, nor was it a toy for the wealthy. In Detroit, Michigan, a group of eight businessmen organized a new company to produce an automobile which would sell for less than $1,000 (that's the equivalent to a bit more than $26,000 today). The new company was named the Hudson Motor Car Company after Joseph L. Hudson, an entrepreneur and founder of Hudson's department store. Hudson provided the capital for the new company while Roy D. Chapin, Sr., provided the automotive experience. Chapin had worked with automotive pioneer Ransom E. Olds.

Hudson Motor Car Company was organized in February and their first car was driven out of the small factory in July. The Hudson Twenty was one of the first low-priced cars in the United States and 4,000 were sold in 1909; 4,508 were sold in 1910; and 6,485 in 1911. By 1914, all Hudsons produced for the American market had left-hand drive. In 1916, Hudson introduced a straight-six engine which they called the Super Six.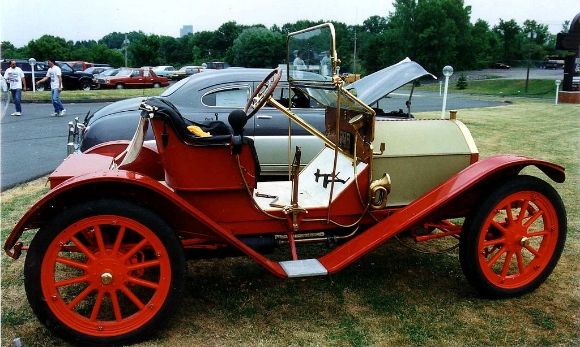 Shown above is a 1910 Hudson Model 20 Roadster.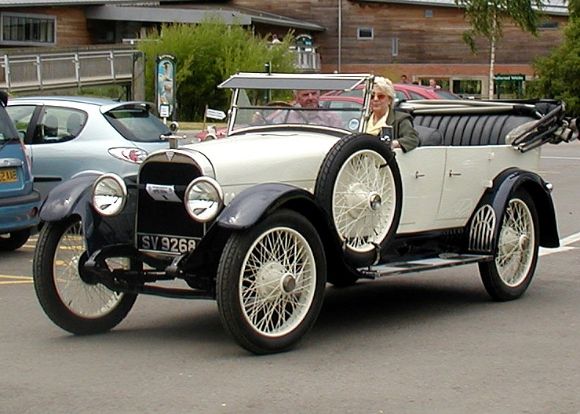 Shown above is a 1917 Hudson Phaeton.
Hudson introduced the Essex brand in 1919. The Essex was intended to compete with Ford and Chevrolet for budget-minded buyers. The Essex offered one of the first affordable sedans and by 1925 the combined Hudson and Essex sales made Hudson the third largest automobile manufacturer in the United States.
Shown above is a 1919 Essex sedan.
In 1925, Hudson established factories in England and Belgium. In 1929, Hudson produced 300,000 cars.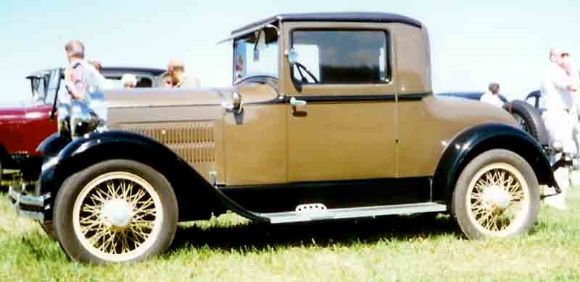 Shown above is a 1929 Essex Super Six Coupe.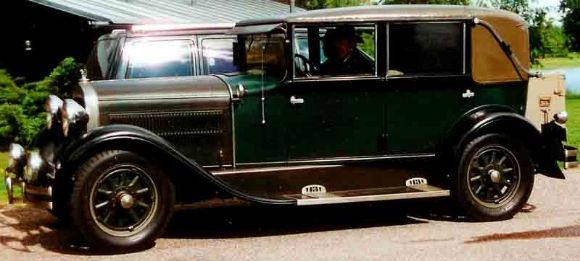 Shown above is a 1929 Hudson Landau Sedan.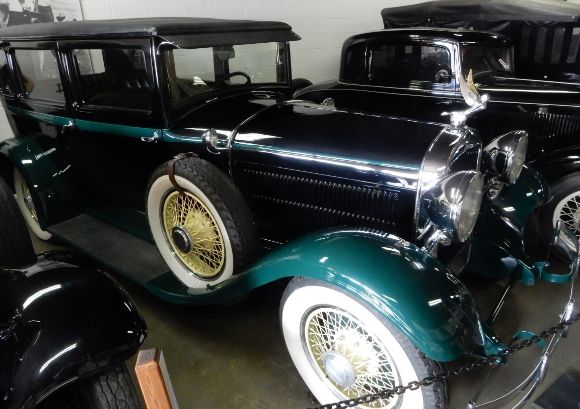 Shown above is a 1929 Hudson, labeled at "The Greater Hudson." This vehicle is on display at the Montana Auto Museum in Deer Lodge, Montana. It sold for $1,375 and featured a windshield with shatterproof glass.
In 1930, Hudson introduced their new flathead inline eight cylinder engine. The new eight cylinder engine was provided for Hudson while the Essex continued to use the Super Six.
Shown above: 1930 Hudson Super 8 on display at the Western Antique Aeroplane and Automobile Museum in Hood River, Oregon.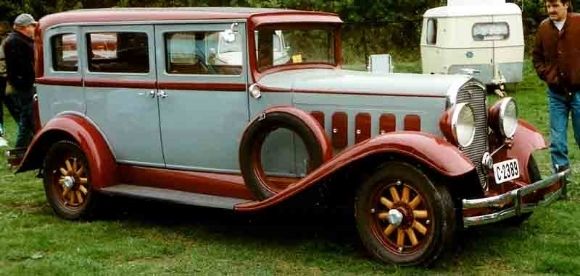 Shown above is a 1931 Hudson Sedan.
Shown above is a 1931 Essex Super Six.
In 1932, Amelia Earhart promoted the new Essex-Terraplane. In 1934, the Essex designation was dropped and in 1938 the Terraplane became the Hudson 112.
Shown above is a 1933 Terraplane.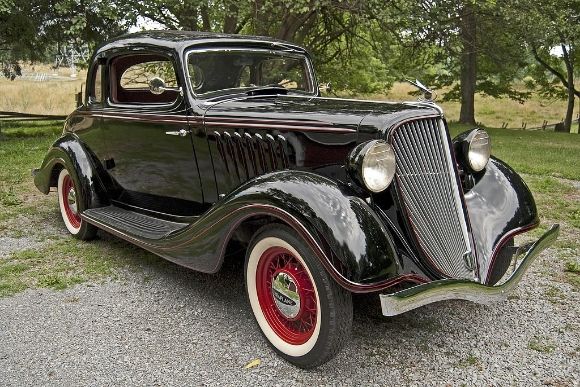 Shown above is a 1934 Terraplane.

Shown above is a 1934 Hudson Eight Convertible Coupe.
Shown above is a 1934 Terraplane Tourer.
Beginning in 1935, Hudson introduced the Electric Hand as an option. The Electric Hand was an electric gear selector and electro-mechanical automatic shifting system mounted on the steering column. While the Electric Hand took the place of the floor-mounted shift lever, it still required conventional clutch actions. In case the Electric Hand might fail, the cars equipped with this option carried a conventional shift lever in clips under the dash. The Electric Hand was manufactured by the Bendix Corporation. In 1939, Hudson joined other American cars with the use of a column-mounted gearshift lever.
A new suspension, called "radial safety control" and "rhythmic ride," was introduced in 1936. The new system suspended the live front axle from two steel bars as well as leaf springs. This allowed the use of longer, softer leaf springs which prevented bumps and braking from moving the car off course.
The 1936 Hudson boasted that it was considerably larger than competing cars: 145-cubic-foot interior as compared with 121 cubic feet for other cars. The trunk could store 21 cubic feet of luggage.
Shown above is a 1937 Terraplane.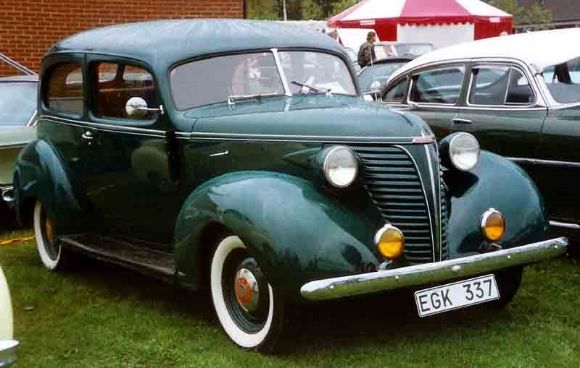 Shown above is a 1938 Hudson 112.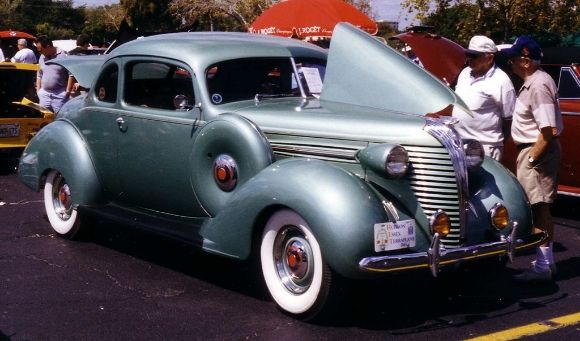 Shown above is a 1938 Terraplane.
In 1939, Hudson became the first American automobile manufacturing to hire a female automotive designer: Betty Thatcher, a graduate of the Cleveland School of Arts (now the Cleveland Institute of Art). She designed for Hudson until 1941 when she married Joe Oros, a designer for Cadillac, and left the company to avoid conflict of interest. Her contributions to the design of the 1941 Hudson included the interior instrument panel, exterior trim with side lighting, and interior and interior trim fabrics.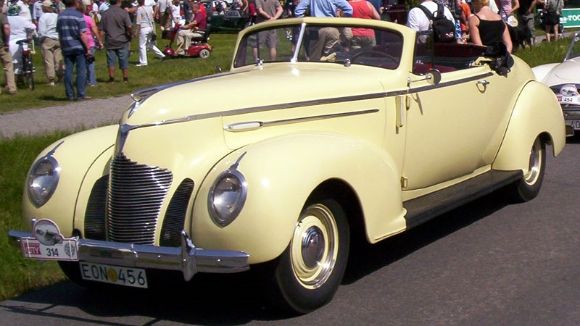 Shown above is a 1939 Hudson Country Club Six.
In 1940, Hudson introduced coil spring independent front suspension, aircraft style shock absorbers which were mounted within the front springs, and true center-point steering. This was a major advance in performance. In spite of these innovations, Hudson sales declined and the company lost money.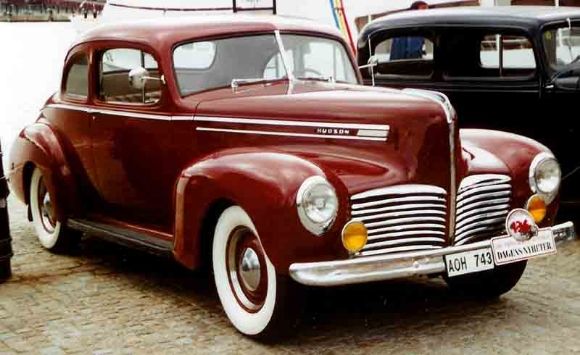 Shown above is a 1941 Hudson Coupe.
As with all American automobile manufacturers, Hudson ceased production from 1942 until 1945 in order to manufacture material for World War II. Following the war, Hudson resumed manufacturing cars.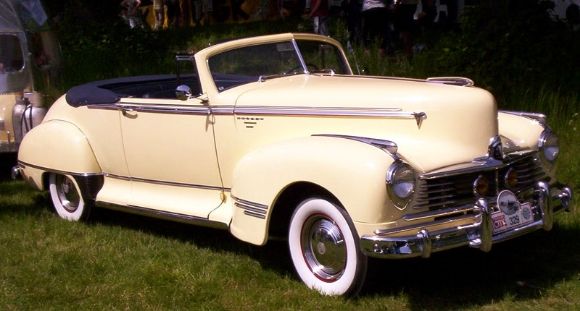 Shown above is a 1947 Hudson Commodore Eight.
In 1948, Hudson introduced their "step-down" models: the passenger compartment was placed down inside the perimeter of the frame which meant that riders stepped down into a floor that was surrounded by the car's frame. The result was a lower center of gravity and a safer car.
Shown above is a 1949 Hudson Commodore.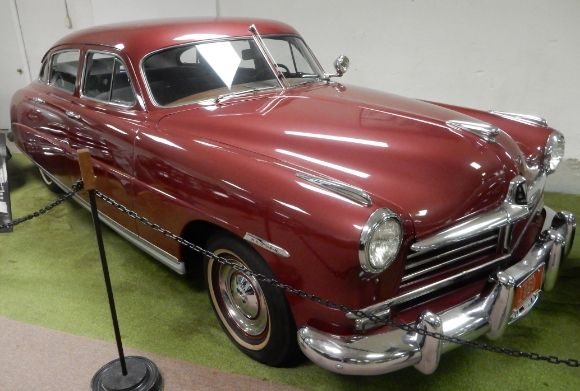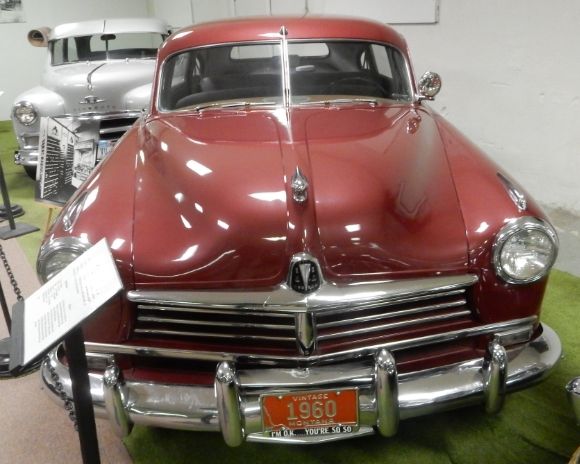 Shown above is a 1949 Hudson 4-door Sedan on display at the Montana Auto Museum. It sold for $2,207.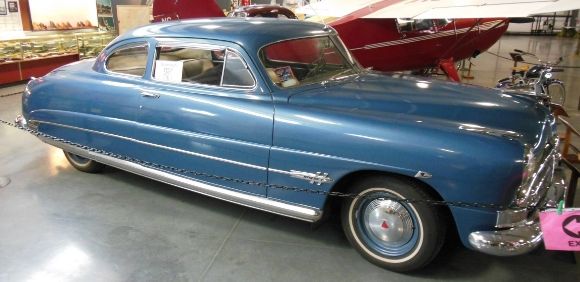 Shown above: 1951 Hudson Hornet on display at the Western Antique Aeroplane and Automobile Museum in Hood River, Oregon. The Hudson Hornet was introduced in 1951 and produced through 1954.
In 1951, the Hudson was available with the General Motors 4-speed Hydramatic automatic transmission. This was an option in the Hornet, the Commodore Custom 6, and the Commodore Custom 8.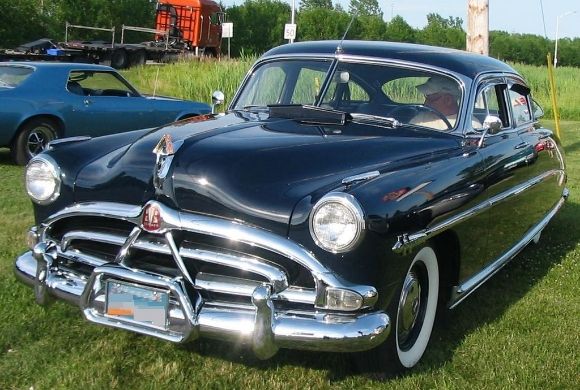 Shown above is a 1952 Hudson.
By 1953, the Big Three automobile manufacturers—Ford, General Motors, and Chrysler—dominated the market, leaving little business for smaller companies such as Hudson. Hudson had falling sales each year from 1951 to 1954.
In 1953, Hudson introduced the Jet as a compact automobile intended to compete with the popular Nash Rambler. The Jet failed to revive the company's sagging sales. Hudson President A. E. Barit ignored suggestions from designers and consultants. The designers had envisioned a car that would be lower, wider, and proportionally sleeker. Barit insisted that the car have high seating to allow passengers to wear their hats while riding in the car. Barit insisted that design features be "borrowed" from Oldsmobile and Ford. The resulting car had a narrow, boxy look. The Jet was available only in sedan form. Total production for 1953 was only 21,143.
In 1954, the Jet-Liner was introduced as the new luxury model of the Jet. Production in 1954 fell to 14,224 cars.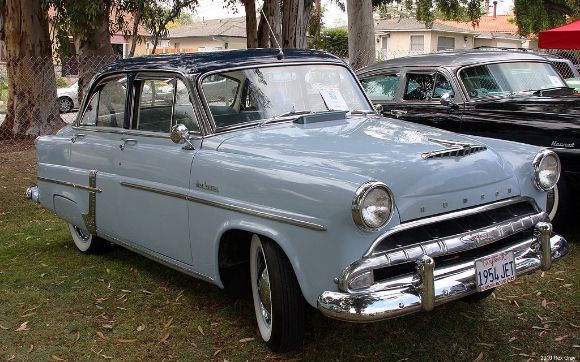 Shown above is a 1954 Hudson Jet Liner.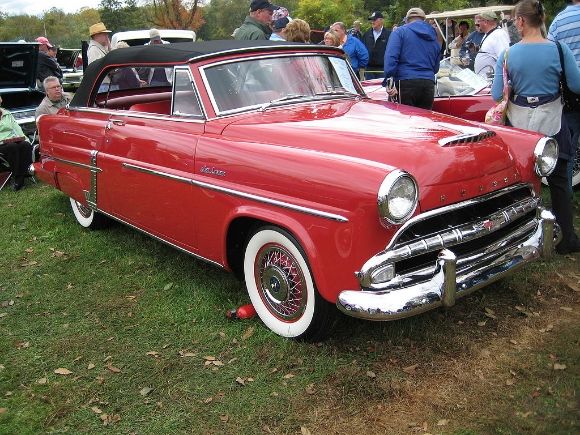 Shown above is the Hudson Jet Liner.
In 1954, Hudson was acquired by Nash-Kelvinator and American Motors Corporation was formed.