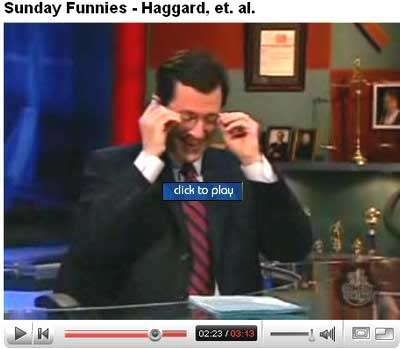 Inside The Fold: The Full Sunday Lineup

In the Comment Section:

(Video) Stupid Pet Tricks.
(Video) The Nightmare Continues: Children of Katrina.
(Video) Godspeed Barack Obama !!

(Video) Rummy – "BALONEY !!"
(Video) Cafferty - Bush LOOTED your money.
(Video) Cafferty – Make 'da Republicans PAY !!
(Video) A Novel Way to Finance Start-ups and Medical Emergencies.

Happy Valentine's Day, Everybody!!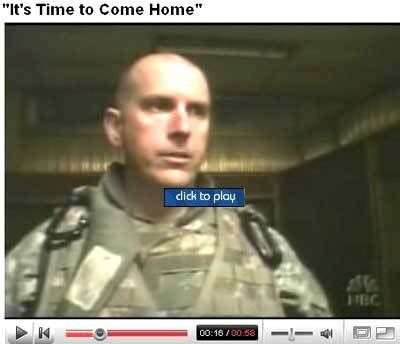 60 Minutes:

Michelle and Barack Obama.

A profile of singer/songwriter Nora Jones.

Mentally ill inmates and abusive guards.

Special Viewing: PBS's American Experience: "New Orleans"
Special Viewing: C-SPAN: State of the Black Union 2007,

Jemison, Mae C. M.D. Astronaut (Fmr.), NASA
Ridenhour, Carlton D. "Chuck D" Entertainer
Scott, Robert "Bobby" U.S. Representative, D-VA
Joyner, Tom Talk Show Host, ABC Radio, Tom Joyner Show
Sanchez, Sonia Poet
Bennett, Lerone Jr. Author
West, Cornel Professor, Princeton University, African-American Studies
Smiley, Tavis Talk Show Host, PBS
Wasow, Omar Executive Editor, Blackplanet.com
Gordon, Bruce S. President and CEO, NAACP
Ogletree, Charles J. Jr. Founding Executive Director, Houston (Charles Hamilton) Institute for Race and Justice
Blackwell, Angela Glover Founder and CEO, PolicyLink
Beaty, Daniel Entertainer
Martin, Michel McQueen Correspondent, NPR (National Public Radio)
Henderson, Wade President and CEO, Leadership Conf. on Civil Rights

Special Viewing: Best in Show - Westminster Kennel Club Dog Show: Live - Monday and Tuesday Nite

dig up some tasty bones, here

MTP: Dissecting the McCain-Bush plan for catastrophe: Steny Hoyer vs John Boehner.

David Broder (Sarcophagus-DC), Howard Kurtz (Stoogel-RNC), Roger Simon (Somnambulist-DC), and Gwen Ifill (MSM-DC) look at the Libby Trial and the Democratic Race (yes, yes, the republican race is a bore).


This Week: John Kerry on withdrawl.

Sean Penn comments on the recent mistrial of Lt. Ehren Watada, who refused deployment to Iraq.

Gooper hopeful Mike Huckabee.

Roundtable: Kookie Roberts, George Will, and Robert Reich.


CNN: Distinguished veteran, blogger, and sage, Colonel Pat Lang.

Ron Wyden vs Crazy John Cornyn.

Presidential candidate Duncan Hunter – Bwhahahahahahahahahhaha!!

And Clinton fundraiser, Terry McAuliffe.


Face the Nation: Debating the filibuster: Chris Dodd vs Trent Lott.
Fox: Bigmouth Mitch McConnell vs former Army Ranger Jack Reed