This is Eric, AKA boatgeek coming to you again on tape delay. I won't be here today, but please give special mojo to whomever is up in the morning to post this. I'll also be around on Monday to answer any questions you might have.
Our topic today is tagged on to the DailyKos GreenRoots, a week of green-themed diaries from all over the community. At the risk of treading on Frankenoid's toes, we're looking at growing a greener yard. Heck, your yard is part of your home, right?
(Special notes by CodeTalker:)
Remember, please don't tip the SMHRB "Tip Jar" - save your mojo for the author later on!
Also, let's be thankful that exlrrp's recent health problem was successfully overcome, and he's still here with us - it was too close for comfort - I hope he'll drop in and tell us more about it.
I'll preface this by admitting right out that I'm a hardass when it comes to gardens. If it doesn't like my climate or it dies easily, then we have an opportunity to plant something else. I'm also lazy, so I especially like solutions that involve less work. Those often end up being cheapest over the long run, which plays into my inner cheapskate as well. So with that said, take what I say below with a grain of salt. If you don't like it, don't do it. I promise not to come to your house to complain. :)
Without further ado, here are boatgeek's five rules for a greener garden:
Put plants in appropriate locations. A rosebush or a lawn isn't going to do well in heavy shade, and a hosta isn't generally going to like full sun. You might keep plants alive in spots they don't like, but it will be far more time, energy, and work to make it happen.
Rethink the lawn. Lawns can consume huge amounts of fertilizer, water, pesticides, and time. Where you can, plant ground covers that require little maintenance, like creeping thyme, sedums, or many others. If you need an open space for kids or pets, consider tearing out the lawn and covering the space with cedar play chips. These give a nice surface for running around and look tidier than standard wood chips. They're also generally made from trees that were cut down for other reasons, so you're recycling a natural material. If you want to take out the lawn, it's pretty simple to sheet mulch it away. Lay down several layers of newspaper or one layer of cardboard over the entire area, then cover with 3-4 inches of organic material. You can even plant new plants in the mulch.
If you do keep your lawn, water as little as possible and use a mulching mower to cut down on production of scraps.
Please don't use herbicides or pesticides. They're meant to kill things. Even if they don't kill you, they're bad for everything downstream of your garden. Pull weeds by hand or with any of a variety of nifty tools. Done right, you can extract a dandelion from a lawn without anyone noticing the difference. If you use RoundUp, you'll see a brown patch there for a month. If you provide a dense ground cover, it's also harder for weeds to get a footing in your yard. Boiling water and/or a propane torch will also take care of weeds coming up through your pavement.
Use native plants. Native plants require the least care and feeding and generally provide better habitat and food for your local fauna. Just because a plant is native doesn't mean that it needs no care at all, or that it's suited to any site in the garden, but it does mean that if the plant is sited correctly, it will need minimal care once it is established.
Plant a tree. It doesn't really matter so much what kind, just put in a tree that meets the needs of your yard for shade, fruit, beauty, animal habitat, or all four. It'll improve your life for years to come. Make sure you water the tree for the first year or two to help it get established.
Here are a couple of sources for more information. These are Western Washington-centric, but you can probably find location-specific info at your county's cooperative extension.
The Plant Answer Line 206-897-5268 or hortlib@u.washington.edu has reference librarians standing by to answer your questions.
The Garden Hotline 206-633-0224 is run by Seattle Tilth, another great local source for information.
Finally, here's a couple of photos of our yard:
This was supposed to be a more thoroughly researched diary, but my time suddenly disappeared today.
And now the floor is open for questions, accomplishments, and horror stories. There's a great group of professionals and amateurs who can help with most any topic!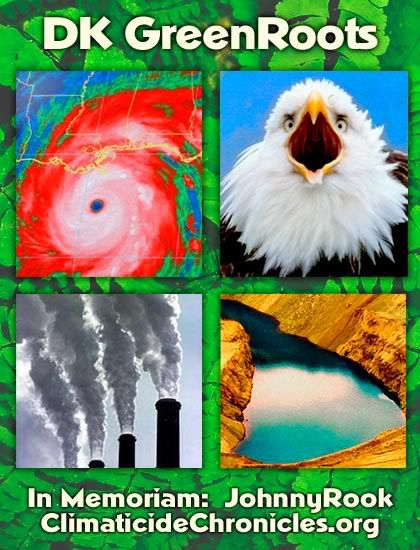 If you are interested in environmental issues, please join DK GreenRoots, a new environmental advocacy group created by Meteor Blades. DK GreenRoots is comprised of bloggers at Daily Kos and eco-advocates from other sites. We focus on a broad range of issues. We alert each other to important eco-stories in the mainstream media and on the Internet, promote bloggers at one site to readers at other sites and discuss crucial eco-issues. We are in exciting times now because for the first time in years, significant environmental legislation will be passed by Congress. DK GreenRoots can also be used to apprise members of discussions and strategy sessions happening in Meteor Blade's Green Diary Rescue thread, which is also our workroom.