Got Blue Cross Blue Shield's Summer 2009 Newsletter today.
Open it up, and in addition to the usual stuff everybody should already know about, there's this: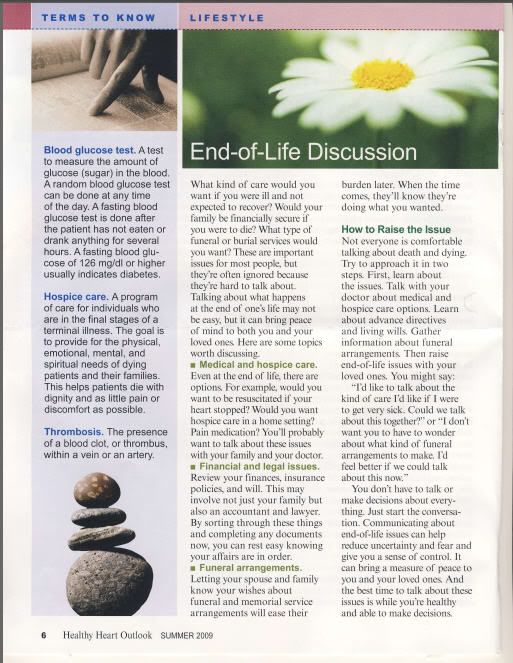 That's right. One of the nation's largest HMO's advocates DEATH PANELS!
I wonder if the deather protester wearing the Anthem t-shirt knows about this?
Besides, they can't get a "Summer" newsletter out until the 2nd week of August? So much for the private sector...
UPDATE: Olbermann is reporting that the provision has been removed from "the bill," which version I don't know.
Now Howard Dean (on K.O.) is saying it will be in the bill. So I don't know what the status really is.
In any case, if skillfully played, this has the potential of backlash against Repubs ala Schiavo.