Like millions in this country, I mourned the death of Senator Kennedy; and I'm old enough to have mourned the deaths of Jack and Bobby before him. Yet, having lived most of my life within 50 miles of Arlington National Cemetery, I'd never visited. Feeling that I owed Teddy more than a few somber moments in front of a TV, however, I determined I needed to go.
For those who can go, I highly recommend it. For those who can't make the trip, I'll share some of my images below the fold.
Firstly, I couldn't have picked a more beautiful day. The air was warm and pleasant, the sky was blue. We encouraged my sister-in-law's family to come along; and since his father was also buried at Arlington, they joined us for a somber hike through the acres of marble monuments. So many dead.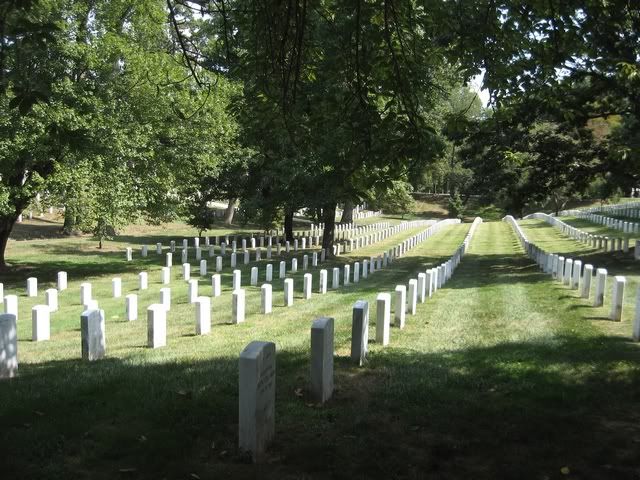 After visiting the relative, we circled around to find the Kennedy grave sites. Routes to John F. Kennedy's grave were marked, and knowing Teddy was near, we found it easily. On arriving, it was gratifying to see that a hundred or more were waiting in line to pay their respects.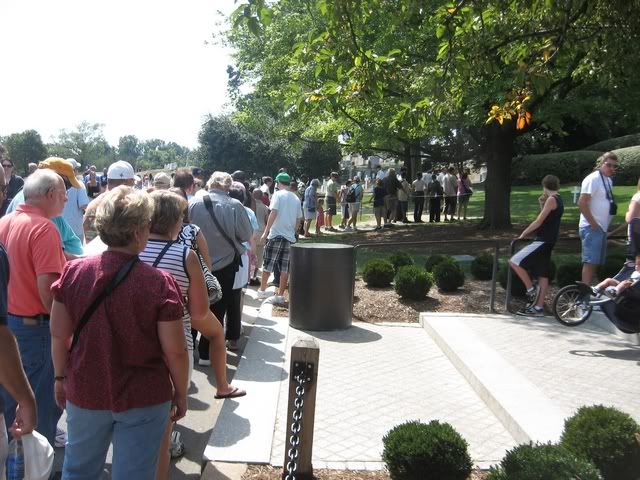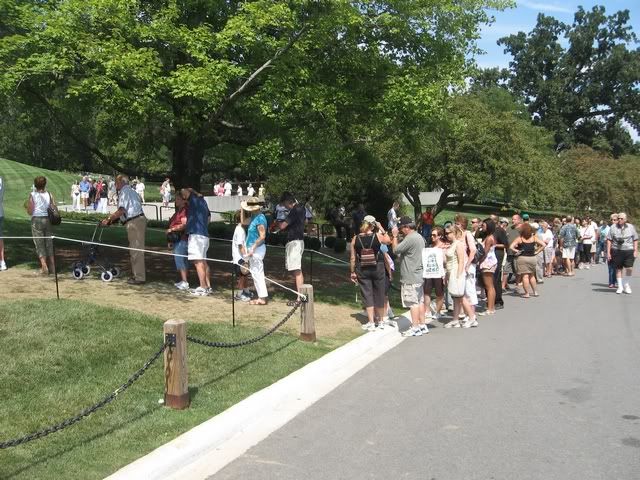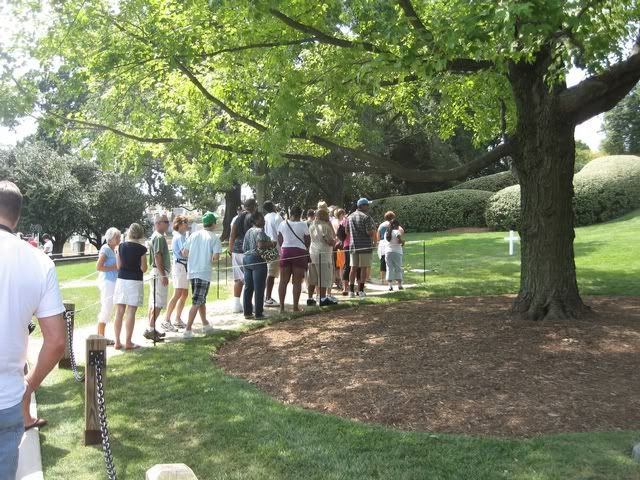 Ted's grave is in a beautiful grassy hill, down from the Lee mansion: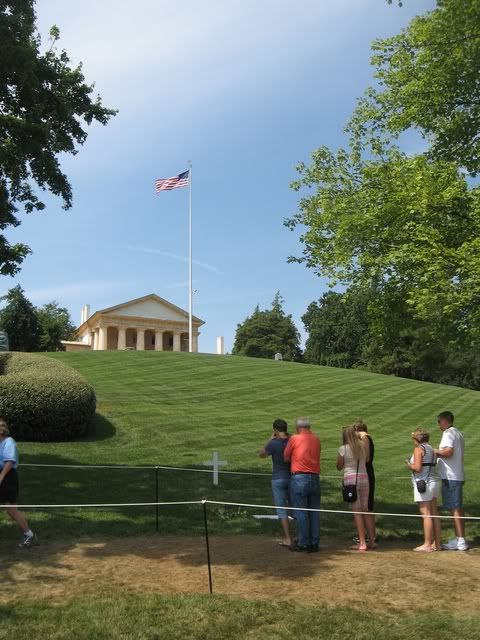 The visitors moved along steadily and respectfully; and I was finally able to say hello and goodbye to the man who made such a difference to this country. Teddy's grave is marked by only a simple marble stone and a white cross: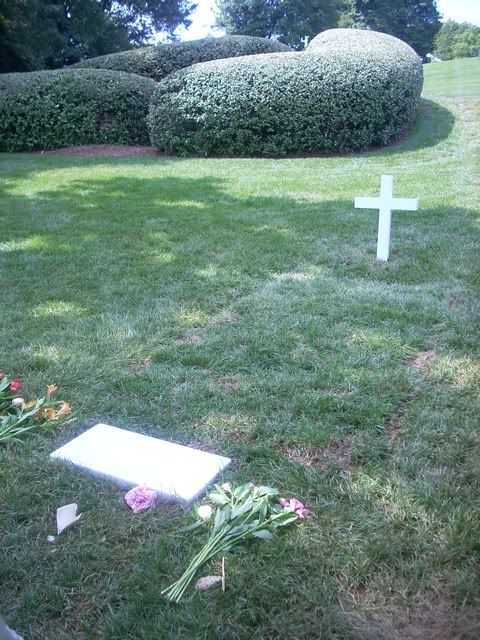 Edward Moore Kennedy: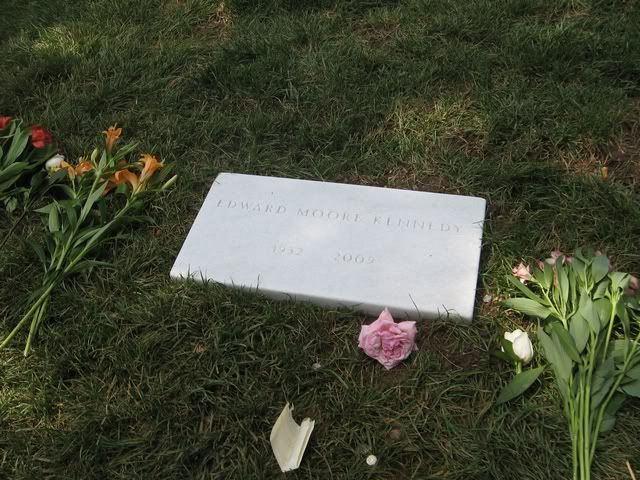 From Teddy's grave, you can look directly over to Bobby's grave nearby: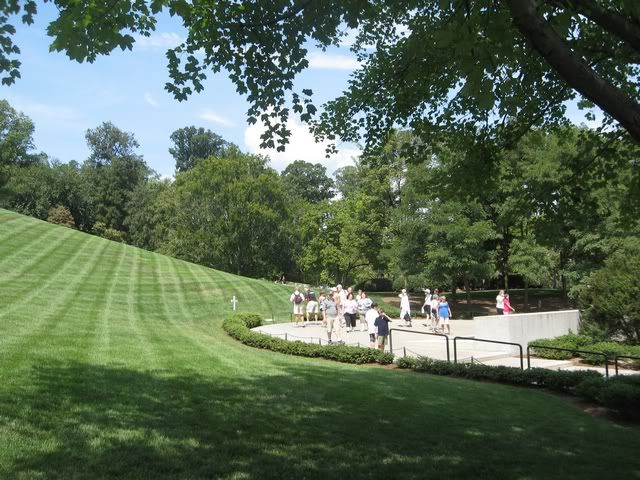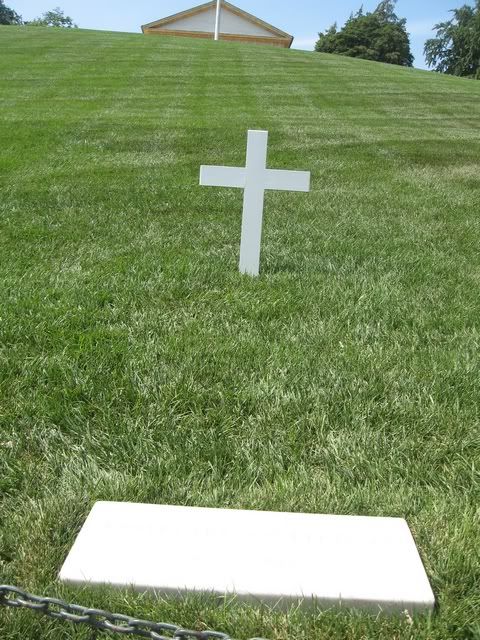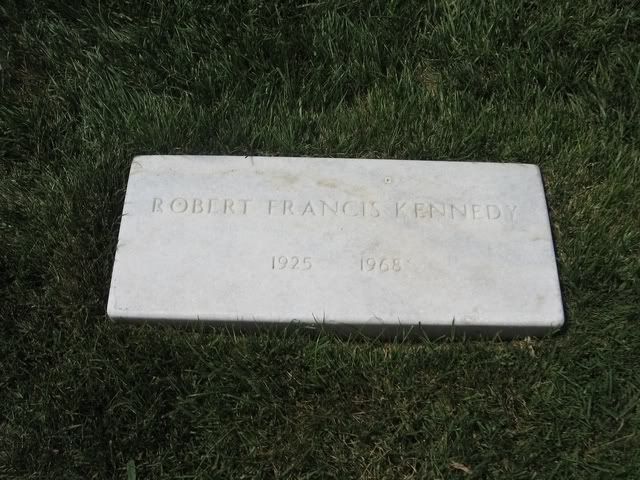 The small pool and granite memorial at Bobby's site: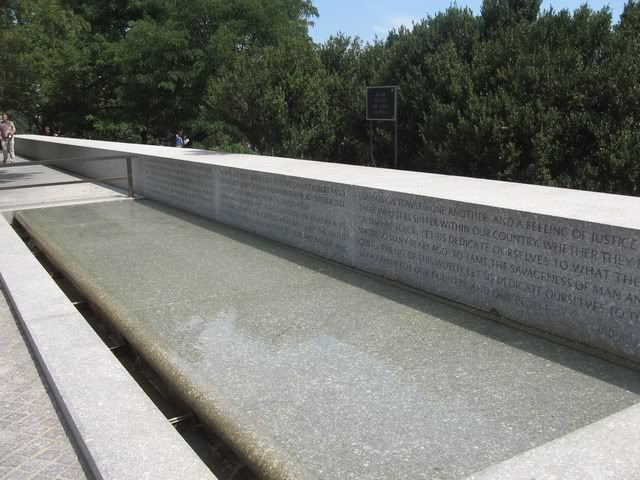 President Kennedy's grave is just a bit farther away, and is a humbling reminder of those dark days in 1963. The Eternal Flame burns above the graves of John and Jackie, and their son Patrick. A granite memorial surrounds the graves with a few key word inscribed.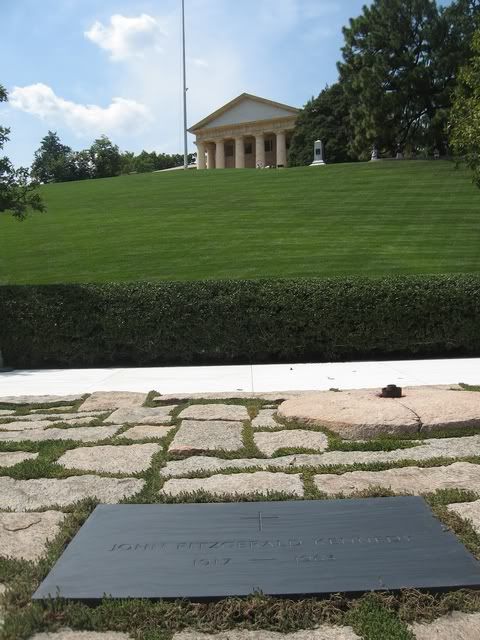 We made the hike over to the Tomb of the Unknowns and stayed for the changing of the guard.

After Arlington, it was a few hours at the Smithsonian before sunset on the Mall in front of an approaching rain.