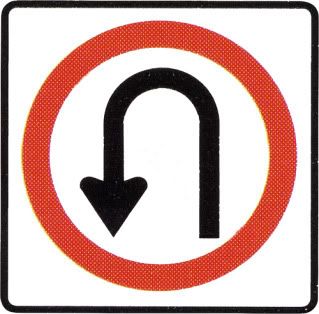 The road to filing day is littered with the wrecks of candidates who were once 80% or 90% sure to run for something, but never quite got to the starting gate.
Is the Tommy Thompson for Senate campaign about to join the would-be candidacies that never quite materialized?   There's already a whole section in that political graveyard with headstones marking Tommy's previous brushes with running that were stillborn.
In any case, a story by Politico and a blog item on the Washington Post site certainly make it sound much less certain that Tommy will take the plunge than his surrogate son, Bill McCoshen, has led people to believe.
McCoshen had Tommy 70% in earlier, but now the Post reports:
Now,Former Wisconsin Gov. Tommy Thompson (R) is "50-50" on whether or not to challenge Sen. Russ Feingold (D) this fall and will almost certainly make a decision before the May 20 state party convention, according to a source familiar with his thinking.


"He has been in public service his entire life," said the source of Thompson's thought process on the race. "This is not something you take lightly."
Meanwhile, Politico says:
Thompson's official spokesman at his Washington-based law firm again pushed back at any assumption that the former Health and Human Services secretary had come to a decision. "He hasn't even made up his mind," said Jason Denby of Akin Gump Strauss Hauer & Feld. "I think he is right in the middle right now, trying to decide."
Meanwhile, Politico notes, Sen. Russ Feingold's campaign is treating Tommy like a candidate, firing shots his way that give him a taste of what the rough-and-tumble of a campaign would be like, portraying him as a fat cat DC lobbyist who's on the wrong side.
Denby said that while Thompson continues to weigh his options, he is not interested in responding to the grenades being tossed in his direction.


"He respects Sen. Feingold, and he doesn't want to get into a partisan battle. He's really just trying to talk it through with his family," said Denby.
When last we heard from Tommy's wife, in Madison Magazine, she was not enthused:
When I mention recent rumors of a very partisan political race—Tommy Thompson vs. Russ Feingold in the upcoming U.S. Senate election—Sue Ann is candid.


"I try to stay out of it. Does it bother me when people ask questions? No. I can't tell them things I don't know. I always encourage people to do things but with Tom, it's always no. I always discourage it; you can't go back, you need to look ahead," she shrugs, smiling. "My philosophy is quit while you're ahead."