There has been a great deal of talk on this site about Virginia Governor McDonnell's decision to re-instate Confederate History Month and his subsequent backtracking. There has also been a great deal of discussion of various politicians, pundits, and "Tea Party Activists" who hint at or even openly advocate secession. I recently took a trip home to Virginia to see friends and family. I made many stops at Civil War sites along the way there and on the way back.
I consider myself a Civil War scholar. I take no sides other than acknowledging that the war was an appalling tragedy and that it was a very good thing that the Union was eventually preserved and slavery was abolished (in theory, at least--in practice it would take a lot longer . . . if ever?).
Anyway, this is a photo diary, here we go . . .
In chronological order: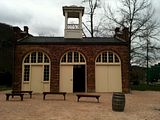 October 1859. The Pumphouse (A Replica) Harper's Ferry, WVA
Site of John Brown's last stand. John Brown's attempted slave rebellion ended here. I guess the most interesting thing to me is the willingness of what we would call today "a liberal" to fight (literally) for what he believed in.

September 1862. Sharpsburg, MD. Burnside's Bridge. The Battle of Antietam (Sharpsburg) was the bloodiest single day in American history. 23,000 were killed wounded or missing. The battle settled virtually nothing, however it gave Abraham Lincoln a semblance of a victory to issue his Emancipation Proclamation which "freed the slaves" (at a future date and in areas not under Union control!).

July 1863. Gettysburg, PA. On July 2nd 1863 at approximately 5 PM, 500 men or so from Maine and 500 or so men from Alabama fought a desperate battle here. The men from Maine prevailed, but only barely, and the Union was preserved.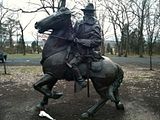 General James Longstreet was the man who co-ordinated the assault of the Confederate I Corp on the Union lines that day. All three of General Longstreet's living children had died within a week of Scarlet Fever the previous winter.

May 1864. New Market, VA. Cadets from the Virginia Military Institute are thrown into a minor battle at New Market. They were, in fact, children.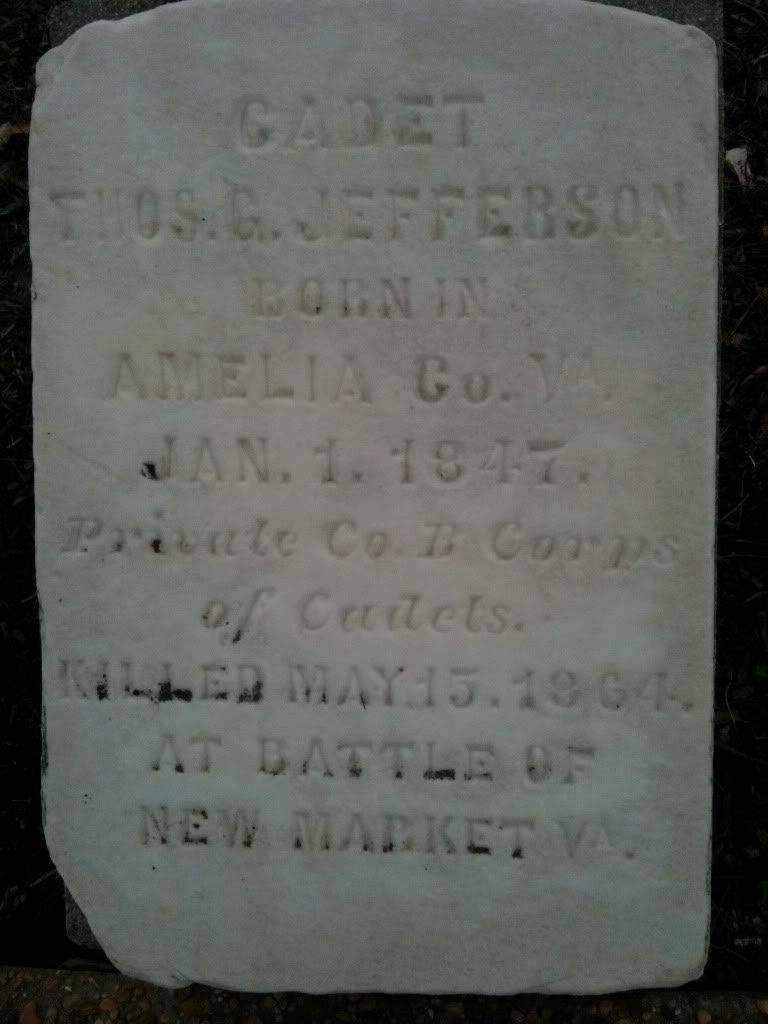 Thomas Jefferson's Great-Grand Nephew, Thomas G. Jefferson died at New Market. He had just turned 17. He lingered several days with a chest wound before perishing. The Virginia Military Institute runs a visitor's center at the battlefield site called the "Hall of Valor."

June 1864. Petersburg, VA. The 1st Maine "Heavy Artillery" just pulled out of the defenses of Washington DC charges Confederate trenches at Petersburg. It probably made little difference that they hadn't fired a shot in anger for their previous 2 years of service in reserve, they were assaulting an impregnable position and they suffered miserably. In fact, they suffered the highest regimental casualties in one day in the Civil War. 604 of approximately 1000 were killed, wounded, or captured in one futile charge that lasted about 15 minutes.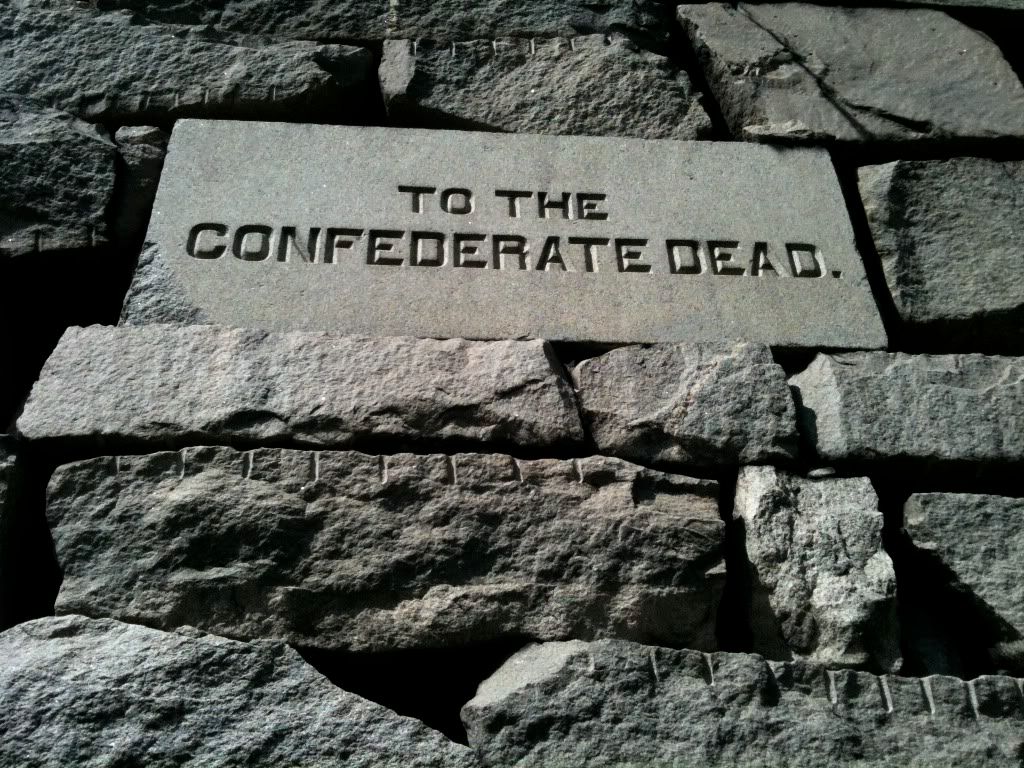 1865 and beyond. Richmond, VA. And in the end the Yankees won and the Union was preserved, and this WAS A GOOD THING. And, this may not be a popular comment, but I genuinely empathize with the average Confederate Soldier and I marvel at the genius of Confederate Generals like Lee and Longstreet. But, I say again, it was A DAMN GOOD THING THEY LOST!
And, it should never happen again. A curse on you scumbags who bring up secession and rebellion as a political ploy. May the souls of the thousands of dead haunt you. How dare you invoke the average Confederate soldier to advance your political aims? You disgust me. You don't know the first thing about the American Civil War or what it entailed Governor McDonnell or Joe Teabagger or Glenn Beck! Not a damn thing.

Richmond, Va 2010. Confederate mass grave.