Netroots For The Troops is an organization whose purpose is to send Care Packages to our Overseas Troops. We reach out to many Troops who may not have received a letter from home for many months, if ever. It is our goal to show our Overseas Troops that they aren't forgotten. We strive to remind them that we still care.
The time for ordering the items for the Care Packages has arrived. NFTT needs your donation now. Every single dollar will make a difference. The Troops let us know what would be most helpful, and we fill the Care Packages with these items. Each Care Package costs aprox. $200.00. Please help to get us reach to our goal.
We understand that money is very tight in many households. With NFTT, there are many ways to donate. How about writing an NFTT diary? Our goal is 2 diaries a day until NN10. All you need to do is write a couple of paragraphs about why YOU think NFTT is important. We already have a template set and ready to go. Just shoot me an email and I'll get you all set up.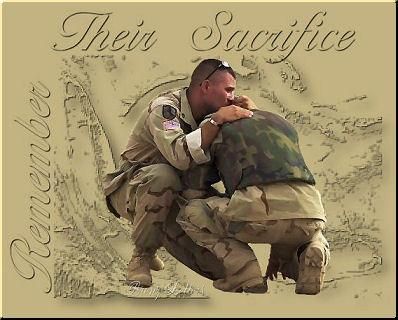 Our goal for Netroots For The Troops 2010 is $100,000.00 (cash or in-kind donations). Donate here!
We realize that you would like to donate something tangible to go inside the packages that will be mailed to the troops. Unfortunately, accepting in-kind donations from individuals is not practical in terms of storage and handling of the items. Instead, we will only be accepting corporate donations or cash from YOU to purchase items for the care packages this year.
Here's how YOU can help:

Please contact TexDem or VeloVixen if you know someone who might be helpful in securing the corporate in-kind donations. To help you think of companies who could donate products, see below* for a list of potential items. Put your thinking caps on and let us hear from you. It takes time to get through the corporate processes so we need to hear from you ASAP!

We are accepting cash from individuals and beg ask that you donate here to contribute to this worthy cause. Your donation will enable us to purchase the things that we are unable to obtain through corporate donations, and will help to pay the costs of shipping them to our troops.

Netroots For The Troops is introducing NFTT 2010 Personal/Team Fundraising Pages.. It will empower each of you to multiply your personal donations by creating a Personal NFTT 2010 Fundraising Page. Through this page you will be able to approach your friends, relatives, neighbors, co-workers and colleagues etc to donate to NFTT via your page. We're asking you to sign up to personally raise $1000.00. If you were a small donor last year but wanted to do more, this is a way for you to increase your donation via your contacts.

Sign up for a diary! Our goal is to post two diaries per day until NN10. That's a lot of diaries! Don't worry---we've made it easy for you. We've got a template set up, and all you need to do is add a small introduction telling us why you are donating, sharing a story of someone you know who has served or is serving, or any other thing you want to share that might help motivate others to donate. Please contact Khloemi if you are interested in posting a diary.

Do you know a service member who would like to receive a care package? Email your request to: info@netrootsforthetroops.com before June 25, 2010.

Please include all of the following information. Unfortunately we will not be able to process any incomplete requests:
Rank:
Last name:
First name:
APO Address Line 1:
APO Address Line 2:
APO Address Zip:

Help us assemble the packages in Vegas. It's fun! More information will be forthcoming for those of you who are going to be in Vegas and would like to help there.

Please consider joining the NFTT FaceBook Group. Invite your FaceBook and non-FaceBook friends.

___________________

The following list contains some of the things we would like to include in the packages. Please let us know if you know someone who might be helpful in securing these corporate in-kind donations. (Please DO NOT send these items yourself! We have no way to accept them. Instead, your cash donation is the very best way to help make this happen on the ground in Vegas.)

* Baby wipes
* Mechanix gloves
* LED flashlights
* Gel shoe insoles
* Goop Cleaning Gel
* Powdered energy drinks
* Gel energy food packets
* DVDs and CDs
* Letters to the soldiers
* More suggestions coming soon
Books for Soldiers
Soldiers love to receive books, but due once again to the logistics of collecting and storing them prior to NN10, books will not be included in the packages that NFTT will put together this year. Other organizations are more specialized in the collection and distribution of books to Iraq and Afghanistan. If you are interested in sending books, please consider checking out the Books For Soldiers website. It is run by DKos's very own StormBearand is a great resource for giving.
If you were signed up to have a monthly donation deducted, it is no longer being taken out. Please consider donating the difference here.