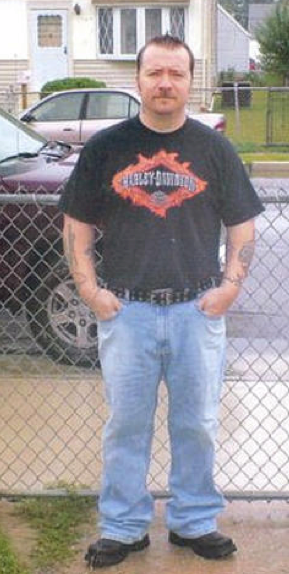 Joe the Plumber (not that one) says he helped stop Gulf oil spill leak.
Last May, a mystery plumber sent BP 3 sketches of a containment cap but was "told by BP that they were not working on stopping the leak, but simply capturing the oil." Distressed by the worsening situation with the BP oil gusher, and feeling BP gave him the "brush-off," this plumber started emailing his design to everyone he could think of, including engineering professor Robert Bea, who forwarded the designs. BP has not given the plumber credit, but professor Bea recognized his design when BP televised the containment cap being lowered onto the well. And now the plumber has stepped forward to tell his story.
Tonight's Climate Change News Roundup also includes news that BP is working to control scientific research of its oil disaster as well as climate change news.
The "mystery plumber" telephoned Professor Bea 6 weeks ago to tell him about a sketch of his design for a "containment cap that would fit snugly over the top of the failed blowout preventer at the heart of the Gulf oil spill." The professor, a former Shell executive and respected researcher, liked the design and sent the sketches to the U.S. Coast Guard and a " clearinghouse set up to glean ideas from outside sources for how to cap the stubborn Macondo well."
When Bea saw the design of the containment cap lowered onto the well last week, he marveled at its similarity to the sketches from the late-night caller, whose humble refusal to give his name at the time nearly brought Bea to tears.

"The idea was using the top flange on the blowout preventer as an attachment point and then employing an internal seal against that flange surface," says Bea. "You can kind of see how a plumber thinks this way. That's how they have to plumb homes for sewage."
BP did not credit our mystery plumber for his design. Instead, BP executive Doug Suttles claimed that the "new containment cap design came from weeks of trial and error." BP spokesman Mark Salt stated there was no way to know whether the mystery plumber's "suggestion" actually "made it into the design," adding that "[t]here's also a good chance that this was already being designed by the time this [tip] came in."
Two days after The Christian Science Monitor reported this story, the plumber came forward to identify himself as "Joe Caldart, a married, 40-something blue-collar guy with five kids and three hound dogs living in St. Francis, Kan." Joe's wife thought it was "kind of scary" for her husband to go public, but Joe wanted people to know that "an average guy submitted something that maybe helped."
Helped indeed: Joe's sketches are a "near identical match to the design" of the new containment cap used by BP. So much for the people who said:
You're a plumber, plumbers don't know anything about science. If scientists with PhDs and all that can't fix it, then how can you?
So, when does BP give Joe credit and pay him for his expertise?
BP NEWS
CLIMATE CHANGE & ENERGY
CLIMATE CHANGE POLITICS
WATER & NATURAL RESOURCES