Melissa Fox, candidate for 70th A.D. in Orange County, just e-mailed me, other leaders of Jerry Brown's campaign here, and a few others about the day's crisis. A big rally scheduled for tomorrow at UCI with Gavin Newsom, which neither we nor her campaign helped plan but around which we've organized, has been cancelled for reasons unknown (and maybe not ones that reflect Newsom's preferences.) So goes politics. We're figuring out how to recoup. I toss out increasingly far-fetched proposals. And Melissa -- apparently dead even in her race against a Republican who has apparently forgotten that "campaign" is a verb as well as a noun -- gives her rational analysis of the situation and concludes her e-mail with this invitation:
We have great grassroots here. ... I just made a fire in the fireplace with real wood. We are having bacon and eggs with yummy hot coffee. Later we'll have quiche, salad, cold cuts & assorted foreign and domestic cheeses with various condiments, pickles & olives.

Come on over and let's get to work.
This preternatural calm comes less than 48 hours before the polls open. Let me tell you about Melissa Fox.
: I volunteer for Jerry Brown, but in this diary do not speak for, the Brown campaign, the Melissa Fox campaign, or anyone else other than myself.]
Here's why we need Melissa Fox in the State Assembly: she simply isn't yet ready to run for President.
If I were twins, and one of me could move a half-hour southeast (an hour in traffic) and find a couch to sleep on in her Tustin/Irvine/Newport to Laguna/Aliso distrct, that twin would be working on her campaign full-time -- and that twin would be a happy man.
Melissa Fox the real deal. She's the kind of candidate you wish would show up in your area during most dreary election years. She's worth a diary. Keep reading.
If you live nearby and have some free time over the next four days, or if you can get to Irvine, maybe I can convince you to volunteer for this amazing candidate. Then I can stop regretting that my fertilized egg didn't split in two back when it could have.
My volunteer job (or "job") right now is to turn out the Orange County vote for Jerry Brown and, not incidentally, California's excellent slate of Democratic candidates for statewide office. (Kamala Harris for Attorney General! Dave Jones for Insurance Commissioner! Secretary of State Debra Bowen and Controller John Chiang running for re-election! Tom Torlakson for State School Superintendent! An embarrassment of riches!) The county Party is pulling out all of the stops to recruit people for Loretta Sanchez's campaign, and of course I must encourage everyone who can to volunteer for Loretta, because I value my legs remaining unbroken and they know where I live. (Plus, Meg Whitman apparently put *$5 million* into Loretta's congressional district; the Republican want her gone badly and her opponent is one of the GOP's rotten teabagging "Young Tools," or whatever they call them.) But I'm responsible for the 80% of OC outside of the Central County, and apparently those people get to vote for statewide offices as well.
So, I've gotten to know people in the rest of OC, the donut around the Santa Ana/Anaheim/Garden Grove hole -- including Melissa. And I have to tell you -- and I mean no disrespect to other candidates in the region -- this woman is amazing. She's not just calm -- she's funny, whip-smart, articulate, a back-breaking worker, and she has one of the other attributes that you really like to see in a candidate. Let's see if you can figure it out: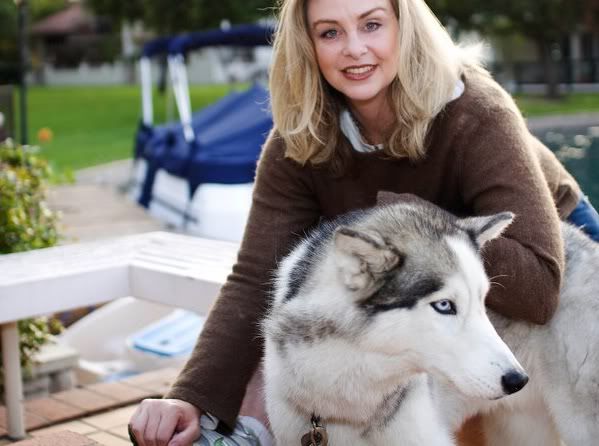 That's right -- she has a dog!
You want a candidate who has a dog!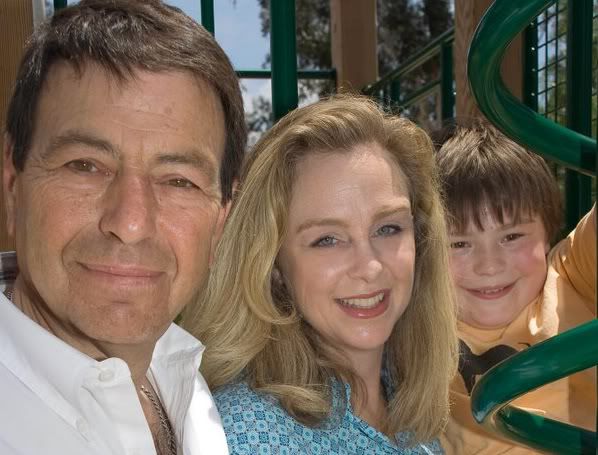 And she has a nice family! You want that, right?
And -- well, how does one say this about Melissa without engaging in objectification in terms of her appearance? ... I suppose one doesn't. So -- top that, Kirstin Gillibrand!
(My hope is that she also has the capacity to forgive me for this part of the diary! It's just politics, Melissa!)
Melissa is a polished and effective public speaker, among the best I've seen this year, with the gumption and drive to speak to audiences large and small. She's an experienced trial lawyer with an effervescent and charming personality (at least out of the courtroom. I've never seen her in court, but I imagine it is not pleasant to be her opponent.) She's someone who can go into the legislature and quickly become a star.
But this is Daily Kos, so of course you're going to want to know about the issues. I'm glad you asked.
Interested in public education?
"My son had 37 students in his sixth grade class. This is unacceptable. I'm running for the Assembly to make sure our schools have the funding they need to prepare our children for success in the 21st century." -- Melissa Fox
Or jobs?
As a small business attorney for 18 years, Melissa has consistently fought for small business in the courts. She respects the hard work and knows the problems of business owners – problems that have been greatly intensified by the economic crisis.

For too long, our representatives have failed to bring tax and investment dollars back from Sacramento to our District. Instead, our relationship to Sacramento has been a one-way street: our tax dollars go to Sacramento, but nothing comes back. Melissa will put an end to this unfair practice and make sure that tax dollars come back to our District -- for our schools, our businesses, our public safety, and our local infrastructure.

As a member of the Assembly, Melissa will fight to reignite our Southern California economy and grow the local businesses and jobs that we need.
Or the environment?
"We've all seen the devastation in the Gulf of Mexico caused by the offshore oil spill. We've seen the sea birds drenched in oil, fisherman out of work, beaches contaminated, a way of life destroyed. We cannot allow this catastrophe to happen to us in California. As a coastal community, we cannot allow the ecological devastation in the Gulf of Mexico to happen here or anywhere in California. I strongly oppose the expansion of offshore oil drilling in California, We cannot allow our district to be represented in Sacramento by someone who would risk our way of life to drill for oil off our coast." -- Melissa Fox
The more you read and hear her, the better it gets. Her reaction when we have problems like the recent placing of a noose on the door of a local LGBT political group, as quoted in Ellinorianne's diary, is immediate, certain and unyielding in its defense of civil rights:
The noose that was left last night at the Equality California office in Santa Ana is a despicable and hateful act, clearly intended to threaten and intimidate Equality California and other supporters of marriage equality from exercising our Constitutional rights to free speech and free association. A noose is an historic symbol of lynching. It is no coincidence that it was left at the Equality California office just days before Election Day. I condemn this act of hatred and threat of violence in the strongest terms, and I call on the Santa Ana police department and the Orange County District Attorney to conduct a complete and thorough investigation. I also call on every elected official in Orange County, and all candidates for elected office, to publicly and unequivocally condemn this reprehensible act of domestic terrorism.
I wrote recently about my friendship with the recently deceased State Senator Jenny Oropeza back when she was a political larva in college. I noted that you can meet someone at that age who looks like they have greatness in them, but you don't realize that, yes, you're seeing someone who actually will achieve greatness in politics.
That's what I see in Melissa.
Yes, you can donate to her campaign here.
But what I'm hoping, over the next 2-1/2 days, is that you will donate your time. Contact the Democrats of Greater Irvine office at 949-387-8058 -- or come by the office, behind Lee's Sandwiches across from UCI in the University Town Center at Campus and Bridge to volunteer in person. They can set you up to phonebank from their office, or virtually from your home, or even from Melissa's own house, where activism as well as bacon, eggs, and foreign and domestic cheeses will be on the menu!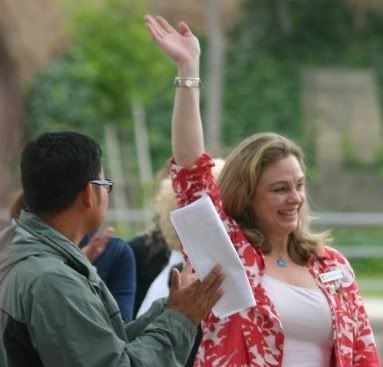 Melissa will no doubt thank you!