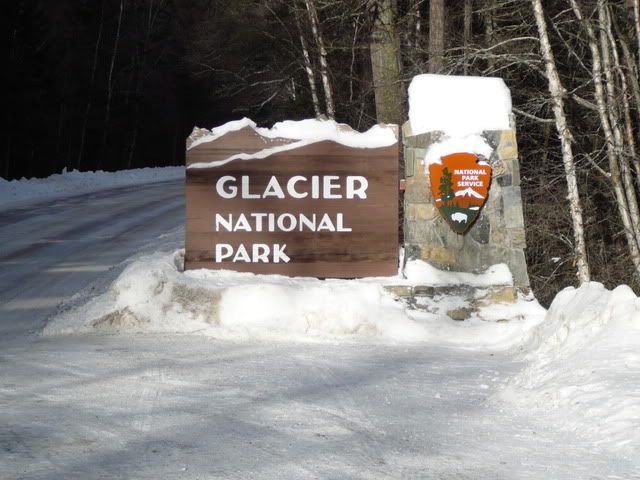 The sun came out on Monday and Tuesday and so we went off to Glacier National Park in search of stuff to photograph.
Outside of Glacier:
This is the valley just outside of Glacier National Park looking at the Rocky Mountains.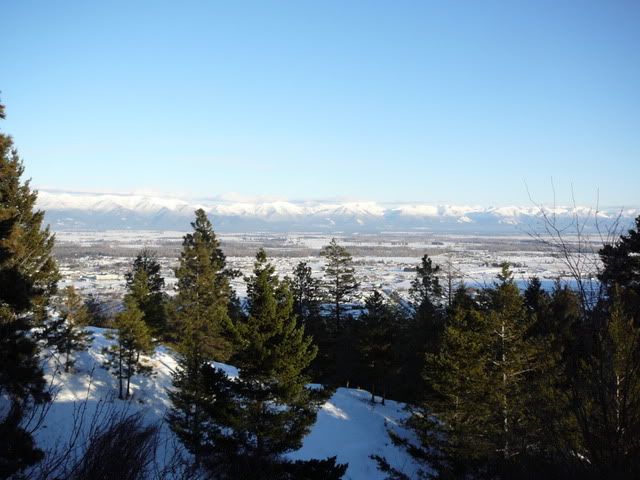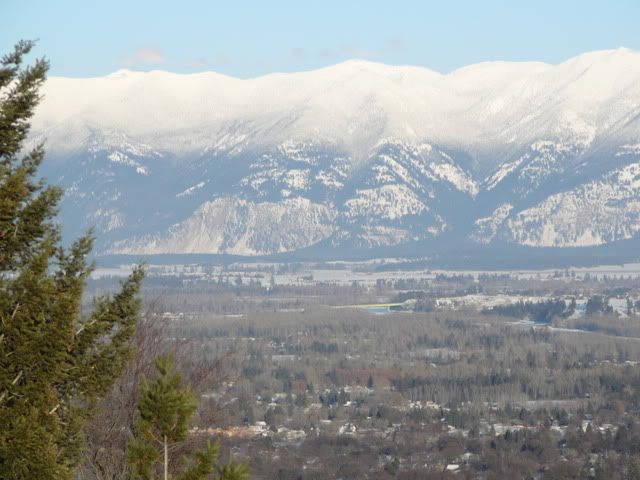 We don't all live in tipis, but there are tipis in the area.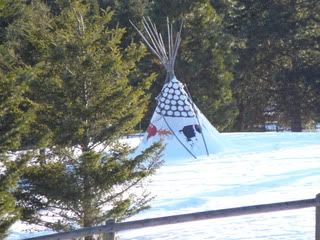 Here's a frozen waterfall: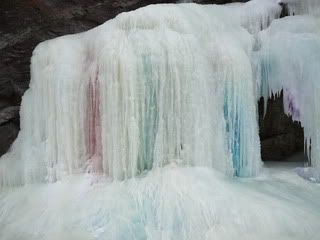 Glacier National Park:
Steam is coming off the lake in the foreground—it was about 5 below zero when this was taken.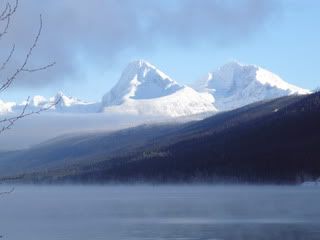 This is the road along the lake.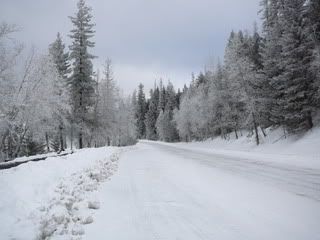 The road is kept open for about 8 miles along the lake to the lodge. The closed road is then used by cross-country skiers.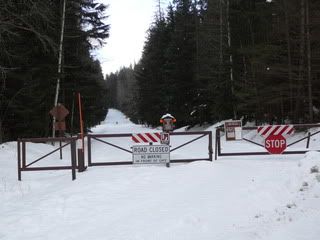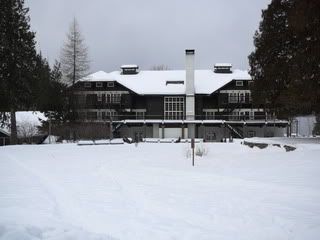 The totem pole at the lodge is shown below. The Kootenai, for whom this is a sacred area which is important in their creation stories, never made totem poles. See: National Parks and Indians: Glacier National Park for more about the local Indians.
Outside the Park:
The Isaac Walton Inn is a railroad stop outside of the park and has a Great Northern Railway theme.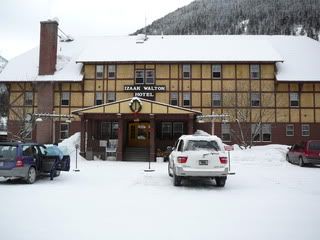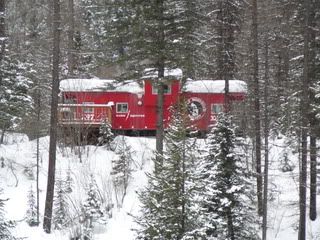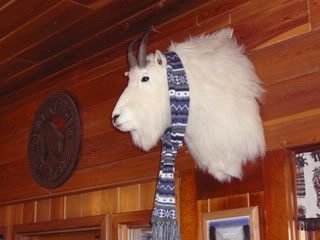 This diary was originaly posted on Street Prophets