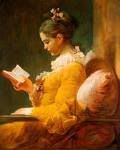 Just concluded: the premiere event for the book publishing industry, the 2011 BEA in NYC, to mixed reviews on the topic of tree books vs. e-Books. The increasing market share of e-books wasn't the only concern. What bookstores need to do to remain vital and in business was another big topic. Naturally, the direction of the publishing industry itself was also discussed. [Please see R&BLers: The Future of Reading.]
Thought I'd share with you some of the highlights and an outside opinion or two.
Please turn the page.
Google Books was a major presence at this year's BEA, being cagey about what it intends to do because Amazon is the Goliath to its David at the moment. Still, the point made is that bookstores are the best "search engine" for customers to find a book while online e-bookstores are the best retail outlets. A fault in the online book market is in recommending engines just don't do as good a job as the interchange that takes place between customer and the hand-seller. Independent book lists have exploded on the Internet in attempt to fill the void when a reader wonders, "What should I read next?"
Everyone is sweating the direction selling is going to take: Will publishers move to sell directly to consumers? The writing's on the wall. How quickly the industry adapts and cedes old models to the trash bin of history gone by may dictate whether the staid publishers, i.e. Random House, survive. [Please see R&BLers: Pulitzers & Publishing Trends]

Savikas [O'Reilly Media's v-p of digital initiatives] sees the breakdown of the territorial rights model: once e-books become dominant, which Savikas believes is "inevitable," the needs of the digital product will drive the industry. "I don't see how territorial restrictions are at all compatible with the way the Web works," Savikas said. "It's a lost cause." BEA 2011: E-book Future, Google, and Facts
Some interesting data in re Google's eBookstore.

. . . 15 million titles available (of which three million are free), 7,000 publishers signed on, 40,000 partners worldwide, more than 100 million pages read on Google's online e-reading platform. . .

[snip]

. . . consumption patterns of Google Books buyers. More than 25% of Google Books customers read primarily use Google's web reader, 25% read from phones, 20% use e-readers, and the remaining 30% read on tablets.
And in the future,

[Google Books director of product management, Scott Dougall] highlighted the research possibilities opened by the digitization of some 5 billion book pages spanning more than five centuries, for which Google has created a digital humanities project awarding grants to university research groups.
Google has initiatives that allow independent bookstores to sell Google e-books from their storefronts, with some success. Bookstores are also changing their business models in other ways to meet the challenge e-books present to their survival, for instance, selling greeting cards designed by local artists and offering meeting places for quilting clubs and other special interest groups, built around popular niche market books. Why?

Going into this year's BookExpo America, things were not looking particularly upbeat for independent booksellers. The most recent ABACUS study of bookstore sales, for 2009, showed a loss of 8.4% for 61% of the respondents; the other 39% showed only a modest gain of 3.8%. The study of 2010 sales is unlikely to offer a rosier spin. subscription article
If you're interested in how librarians are responding to the e-book distribution models, here's a good place to start. [Please see R&BLers: Envision America without Libraries.]
On another, more philosophical plane, the prognosis for tree books was explored. In spite of the evidence, the outside observer might be tempted to make the ostiches/sand comparison. Declining sales in travel books, some companies experiencing double digit fall-off; increased pressure on cookbook sales due to the myriad recipe and cooking resources online; the inability to pass increased costs of producing tree books along to consumers due to "cannibalization" by the digital product. The bright spot -- children's book sales.

"Parents want to buy their kids physical books," said [Robert Miller, currently the group publisher for Workman] , pointing out the unique pleasure of sharing a book with one's child. "Parents want to give them as gifts, hand them down."
All that said. . .many in the industry remain in denial, especially regarding the inroads to the trad publishing market that Amazon has made. Remember that bit you read earlier about Google e-books being sold from indie bookstores? Sounded like a boon to device owners, didn't it? The drawback?

"[Google e-books] just don't play nice with a Kindle, because that's proprietary to Amazon. . .
Amazon's Kindle book sales have surpassed print, but some just don't believe it and more than one simply denied that it's true.
Faye Landes of Consumer Edge Research says Amazon's (AMZN) news was true indeed -- she tracks their sales data. "No one here wants to say this is bad for their business," she says of the publishers seemingly in denial. "It's good news for Amazon, but if people buy all their books on Amazon, for Kindle, they aren't going to spend at bookstores anymore."

[snip]

In a Consumer Edge Research study that surveyed a group of 300 people who all buy and read e-books, 138 of them said they do so exclusively on a Kindle. That number for the Nook from Barnes and Noble (BKS) was 28.

[snip]

A May 9, 2011 report from Consumer Edge Research explains: "Amazon is already the second-biggest player in physical books in the U.S. and the biggest player in e-books. An aggressive move into book publishing will likely enhance and consolidate the company's power. We expect to hear a lot of bellyaching from traditional book publishers, who already in many cases resent Amazon's power."
Amazon recently announced that it will launch its own general interest trade publishing imprint, a logical next-step to its self-publishing imprint. Anyone who is a fan of the R&BLers e-Readers & Book Lovers Club knows that our first selection, Regarding Ducks and Universes by Neve Maslakovic is an example from AmazonEncore, which began in 2009 and already has lured some "big name" authors (J. A. Konrath) under its wing. [More AmazonEncore titles.]
Hang onto your hats, book lovers, the industry's in for a bumpy ride. I wonder what I'll be writing next year on this topic? In the meantime, pick up a book or an e-reader and "disappear" from the fray into the world of your imagination.
Readers & Book Lovers Series Schedule
| | | | |
| --- | --- | --- | --- |
| DAY | TIME (EST/EDT) | Series Name | Editor(s) |
| SUN | 3:00 PM | Science, Math, and Statistics Books | plf515 |
| SUN | 9:30 PM | SciFi/Fantasy Book Club | quarkstomper |
| MON | 8:00 AM | And the Winner Is. . . | 88kathy |
| MON | 8:00 PM | My Favorite Books & Authors | billssha |
| TUE | 8:00 AM | Calvacade of Words | aravir |
| TUE | Noon (bi-weekly) | The Mad Logophile | Purple Priestess |
| TUE | 8:00 PM | Readers & Book Lovers Newsletter | Limelite |
| WED | 7:30 AM | WAYR? | plf515 |
| WED | 8:00 PM | Bookflurries: Bookchat | cfk |
| THU | 2:00 PM (bi-weekly) | eReaders & Book Lovers Club | Limelite |
| THU | 8:00PM | Write On! | SensibleShoes |
| FRI | 9:00 AM | Books That Changed My Life | etbnc, aravir |
| FRI | NOON | Pros and Contests | Alexi Hershey |
| FRI | 9:00 PM (every 3rd week) | A Book, Its Movie, and a Glass of Wine | mdmslle |
| SAT | 9:00 PM | Books So Bad They're Good | Ellid |
Intermittent Diaries
SUN
?
Justice, Not Charity
Runaway Rose, allie123
NOTE:
Though not part of R&BLers Weekly Magazine Series, please look for "Indigo Kalliope: Poems From the Left" by various authors republished here every WED NOON by
aravir
.
Other than that, nothing's happening.