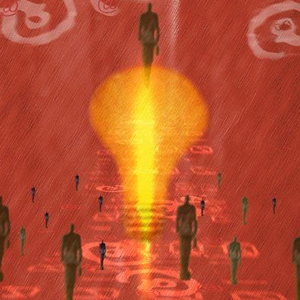 Commentary: African American Scientists and Inventors
by Black Kos Editor, Sephius1


Annie J. Easley (born April 23, 1933) is an African American computer scientist who worked for the Lewis Research Center of the National Aeronautics and Space Administration (NASA) and its predecessor, the National Advisory Committee for Aeronautics (NACA). She was a leading member of the team which developed software for the Centaur rocket stage and one of the first African-Americans in her field.
(con't)
Annie J. Easley was born to Samuel Bird Easley and Mary Melvina Hoover and was raised in Birmingham, Alabama. In the days before the Civil Rights Movement, educational and career opportunities for African American children were very limited. African American children were educated separately from white children and their schools were most often inferior to white schools. Annie was fortunate in that her mother told her that she could be anything she wanted but she would have to work at it. She encouraged her to get a good education and from the fifth grade through high school, she attended a parochial school and was valedictorian of her graduating class.
After high school she went to New Orleans, Louisiana, to Xavier University, then an African-American Roman Catholic University, where she majored in pharmacy for about two years.
In 1954, she returned to Birmingham briefly. As part of the Jim Crow laws that established and maintained racial inequality, African Americans were required to pass an onerous literacy test and pay a poll tax in order to vote. She remembers the test giver looking at her application and saying only, "You went to Xavier University. Two dollars." Subsequently, she helped other African Americans prepare for the test. In 1963, racial segregation of Birmingham's downtown merchants ended as a result of the Birmingham campaign, and in 1964, the Twenty-fourth Amendment outlawed the poll tax in Federal elections. But it was not until 1965 that the Voting Rights Act eliminated the literacy test.
Shortly thereafter, she married and moved to Cleveland with the intention of continuing her studies. Unfortunately, the local university had ended its pharmacy program a short time before and no nearby alternative existed.
In 1955, she read a local newspaper article about a story on twin sisters who worked for the National Advisory Committee for Aeronautics (NACA) as "computers" and the next day she applied for a job. Within two weeks she was hired, one of four African Americans of about 2500 employees......Read More
--------------------------------------------------------------------------------
News by dopper0189, Black Kos Managing Editor
--------------------------------------------------------------------------------


--------------------------------------------------------------------------------
By now you must have heard of this disgusting ad. The only two questions; is it the most racist ad ever, and why aren't Democrats on every news channel out there condemning it like the GOP did with MoveOn?



---------------------------------------------------------------------------------
Are Kids of Color on Media Overload? Colorlines: Media Overload? A Look at Exactly How Much Youth of Color Consume
----------------------------------------------------------------------------------

In an age of ever-growing media dependence, everyone wants to know just how much media young people are consuming. A new study from Northwestern University sought an answer, and researchers found striking differences among racial and ethnic groups. They found that young people of color are consuming or using an average of 13 hours of media a day—nearly 4.5 hours more than white youth.
Compared to whites, minority youth watch TV from one to two hours more, listen to music almost an hour more, use the computer almost 1.5 hours more, and play video games 30 to 40 minutes longer per day, according to the study "Children, Media and Race: Media Use Among White, Black, Hispanic and Asian American Children." (Rest assured, all groups of youth read for pleasure 30 to 40 minutes a day.) Data from the study was based on two Kaiser Family Foundation studies, a 2010 report on 2,002 8 to 18 year olds and a 2006 study on children from birth to age 6.
Malkia Cyril, executive director of the Center for Media Justice, said these trends illustrate why it's so crucial that communities of color engage political debates over regulating media.
According to Cyril, many young people of color don't think about the telecommunication and media industries that shape all the media and technology they're consuming. "They absolutely have no idea that there are rules and policies that shape their use of media, like policies that govern children advertising to price gouging and competition," Cyril said. "They don't know when the costs go up from 'a' to 'b' and why that happens."
The study also found that black and Latino youth were the biggest users of mobile phones, correlating with their adult counterparts who, as documented in other media usage studies, are the fastest growing and biggest users of mobile Web technology. Colorlines reported previously that despite this trend, advocates caution that mobile phones aren't the sole answer to bridging the digital divide. They argue that broadband home connections remain costly and inaccessible and that mobile phones don't replace the Internet and computers in activities like job seeking.



Thinkstock Images


--------------------------------------------------------------------------------



--------------------------------------------------------------------------------
Graduating from an Ivy League university has not protected us from the higher mortality rate among black men. The Root: Yale Grad: My Classmates Are Dying
---------------------------------------------------------------------------------

For some time now, below the surface of my conscious mind, I've been lamenting the plight of us black men who attended Yale in the 1960s. Too many of us seem to be dying way before our time. My concern has been germinating for some 15 years, and my buddy Charles S. Finch -- physician, fellow member of the class of '70 and author of books on ancient Egypt -- shared my feelings and added a sane professional legitimacy to them. Could it be that we, the civil rights incarnation of W.E.B. Du Bois' Talented Tenth, were being taken down before our time, like outnumbered soldiers on a battlefield?
Last year the answer came to us with undeniable certainty: Yes. Barely a month after the 40th-anniversary celebration of our 1970 graduation, there came word that our close friend Clyde E. Murphy -- the Platter Playin' Poppa of Yale's radio station, WYBC, in the late '60s -- died suddenly of a pulmonary embolism in Chicago, where he had been a hard-charging civil-rights attorney.
Then, in the succeeding months, we lost frat brother Ron Norwood, a lawyer, to cancer, and then Jeff Palmer, also to cancer, like successive awakening slaps to our stunned faces.
Toward the end of last year, I did some calculating. By my count, there were 32 African Americans in the original class of 1970, almost exactly 3 percent of the total class. But nine of us had died, more than 10 percent of the total, which meant we were dying at more than three times the rate of our white alumni.
This defies -- makes a mockery of, really -- the expectations that our parents held for us 40 years ago. Back in our college days, eager to associate with other blacks confronting similar challenges, I pledged Alpha Phi Alpha Fraternity at Yale. There were eight of us on the pledge line that season, our sophomore year, and we called ourselves the Omnipotent Octet. With three of us now deceased, we survivors know that omnipotence is a construction of the mind.



---------------------------------------------------------------------------
One of the darkest periods in America's past. Colorlines: North Carolina Confronts the Ugly Past of Its Eugenics Law
---------------------------------------------------------------------------

A North Carolina state task force is holding a public listening session later this month for victims of the state's now defunct eugenics law to come forward and share their stories. The session is part of an effort to compensate those who were forcibly sterilized decades ago. The majority of victims were poor black women, and many were minors or the victims of rape or incest.
"The fewer black babies we have the better, that's what some people said," Professor Paul Lombardo told the BBC about the program. "They're just going to end up on welfare."
North Carolina is one of 32 states that passed laws that allowed the sterilization of people deemed "unfit to breed," and ultimately took away the reproductive rights of more than 60,000 people nationwide. The programs targeted people deemed to be criminals, juvenile delinquents, the mentally ill, women considered to be "sexual deviants," gay men, and people suffering from epilepsy. Those on welfare were targeted as well, especially African Americans after welfare became available to them in the 1960s, because they were seen as a drain on the system.
Operations were often done without the victim's knowledge. Sterilization was also sometimes used as a condition for release from prison or a hospital, or as an ultimatum to cutting off benefits.
In 1968, 13-year-old Elaine Riddick was raped by a neighbor. After giving birth in a hospital, a social worker deemed her "feeble minded" and officials coerced her illiterate grandmother to sign an "X" on an authorization form to have her sterilized.
"My grandmother was afraid that if she didn't sign the paper, they would cut off her benefits, like the canned food she got every week," Riddick said. "So she signed, without understanding what sterilization or tubal ligation really meant." Riddick, now 57, plans to testify at the session.


--------------------------------------------------------------------------------


--------------------------------------------------------------------------------
More studies on the racial attitudes of Millennials. Colorlines: What's Racism? That's Harder for Youth to Answer Than You Think
--------------------------------------------------------------------------------

If someone asked you to define contemporary racism, what would you say? What would be the first things that came to mind? And do you think your answer would be any different from people of a different racial or ethnic background?
If you are anything like most of the young participants in a series of focus groups conducted by the Applied Research Center, which publishes Colorlines.com, you'd struggle for words. In fact, when we asked dozens of 18 to 25 year olds to answer this question, remarks about the difficulty of the seemingly simple query were perhaps the most common response.
Talking Race
We asked a total of 80 young people in our focus groups how they define racism today, first asking them during the 90 minute discussions and then again in a post-session survey. Data from the written responses reveal that white Millennials tended to use the word "someone" far more often (more than 40 percent of the time) than young people of color (only 10 percent). As indicated in the word clouds below, in fact, only the words "race" and "racism" appeared more often than "someone" in whites' written responses. In contrast, "group" was one of the most commonly used words in the responses of people of color. White Millennials used the word "you" as often as they used the word "group." The top 12 most commonly used words by people of color didn't even include "you." These word choices show that white Millennials think about racism more in individualized terms than do young people of color.

~~~~~~~~~~~~~~~~~~~~~~~~~~~~~~~~~~~~~~~~~~~~~~~~~~
Voices and Soul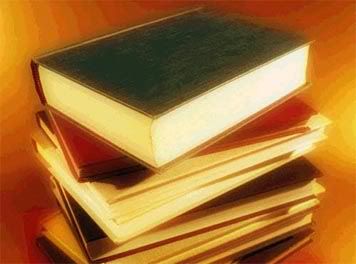 by Justice Putnam
Black Kos Poetry Editor
Father's Day is only a couple days away. Indeed, fathers come in all sizes, colors, shapes and ages. What follows is a father's plea to his son, who has himself become a father; an obvious plea, of course, when one considers the impermanence that is ever so on this luminous sphere.
On Poetry and Fathers

The one thing
That always amazed me

Even from the
Earliest moment
Of your life

Was the utter trust
You had in me

And I was struck
At the time
By the amount
Of doubt

I had in myself.

Even though
Your mother and I
Had half a year
To practice breathing

I doubted that
I could remember
Properly when to
Encourage the right
Breath

And when the doctor
Said I could assist
And I finally held
You

Gray and small

I thought to that
Distant day
When you would

Hold your own son
In the same way

And I thought of
The resolve you would
Have

Just as I had

To love
Like no other
Father has loved.

So the years pass

And I doubt
You felt the
Prayer of love

Over that distance
And separation
You grew in.

A correspondence
Is a poor substitute
For a kiss

Yet each word
Was a universe
Of touch

I doubt it
Was enough.

I cannot now
Apologize

For all that you
Went through

I wish it were
Otherwise

But mere words
And sentiment
Are hollow.

You are now
A father

Kiss your son
While you can

Circumstance
Has a way
Of intruding
Upon the best
Of plans

And apologies

Become terrible
Temptations.

© 2004 by Justice Putnam
and Mechanisches-Strophe Verlagswesen
~~~~~~~~~~~~~~~~~~~~~~~~~~~~~~~~~~~~~~~~~~~~~~~~~~~