I'm so completely flummoxed by these people. And no, the ugliness isn't the physical appearance of the people in the photos; while not the most pleasant of forms, I am not a shallow, callous, mean-spirited person - unlike them. I really thought no one could stoop so low as to using the pictures of a dead soldier AGAINST his own MOTHER! No shame, no decency, no empathy - just sheer heartlessness. I'm not normally a violent woman, but when I saw this I wanted to hurt someone - after I nearly vomited.
This first photo is the two men holding the signs:
This photo is those same signs leaning up against a flag draped SUV: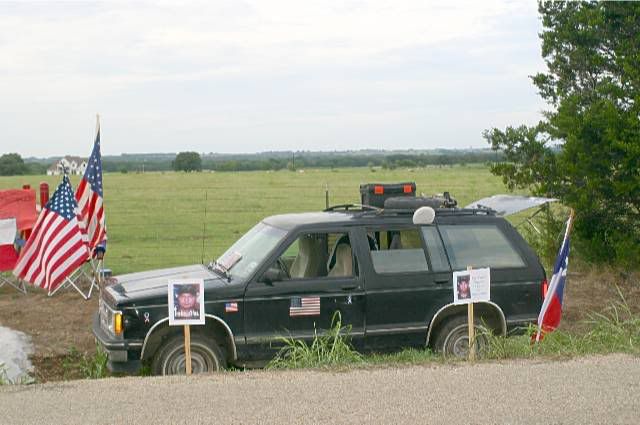 These are the close-ups - you may want a trash can handy as the need to throw up is not uncommon when you actually see what is printed on the signs: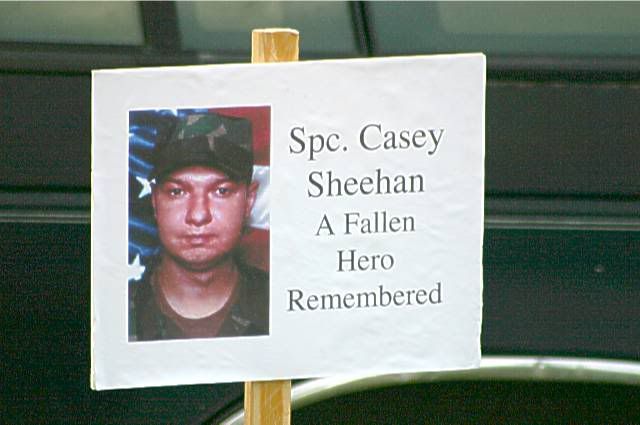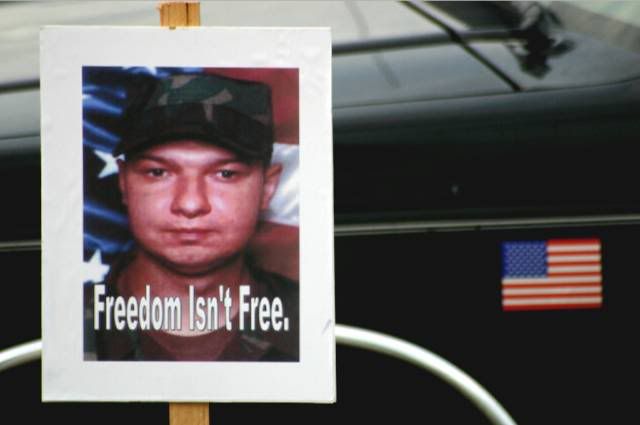 Just posting the pictures makes me feel like I need to take a shower, but I thought they needed to be seen. These people are utterly despicable.