Since Nolan Treadway could not attend his going away party in person
highacidity
carved his image in Photoshop. Nolan is now complete with a metallic suit, ykos bling and chest hair, yes, black chest hair.
"Nolan" had a great time. We toasted him, sang to him and offered our advice regarding his future.
All photos below.

"Nolan" (look how big "Nolan's" hands are ;0) and Gina from YearlyKos
Yes we are posers.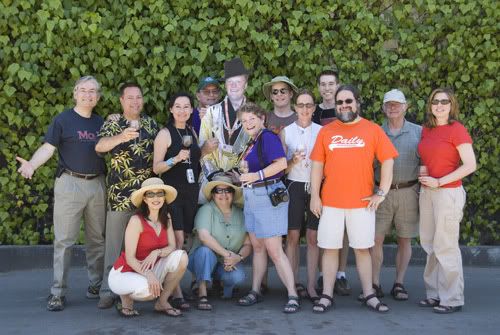 STANDING: lennysfo, MarkinSanFran, navajo, leftylimblog, "nolan," leftcoast, (Mrs. Llimblog) ukiyo, sallycat, the awful truth, malacandra, Mr. Cat, gina
SQUATTERS: Lori and highacidity
Photos above courtesy of lennysfo
Lennysfo was one of the photographers at YearlyKos. Lenny brought his powerbook and shared his slide show from YearlyKos. He's a great photographer, IMHO.
My photos: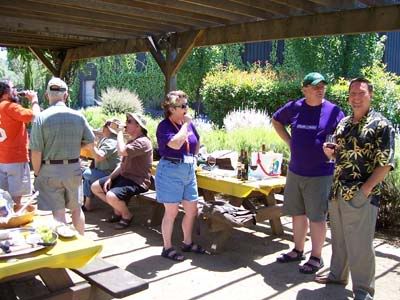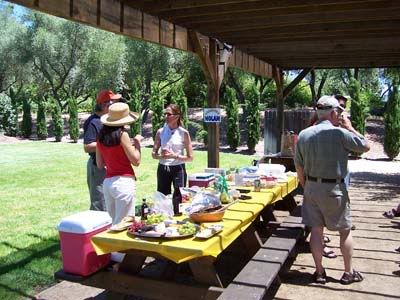 I had a terrific time, a wonderful scenic 1.5 hr. drive along the Great Highway, past the Palace of the Legion of Honour, over the Golden Gate Bridge, thru lovely Sausalito, Tiberon and finally arriving in the beautiful Wine Country. I enjoyed some excellent wine, big hugs and great conversation. Looking forward to the next event.
Next event idea by Sallycat: event in the East Bay perhaps in conjunction with the McNerney campaign. Stay tuned.
Highacidity and Ukiyo offered their home for a backyard barbeque in the South Bay. Stay tuned.
And far off in the future but as you know here before we know it:
SF Kossacks Holiday Party
Usual Potluck...oh yummy!

When: Saturday December 2
Where: SallyCat's House, San Rafael CA - near 101 easy access!
Time: tbd - early afternoon probably....

We all know the holiday season can be a little frantic schedule wise...so believe it or not we discussed this at yesterday's meet-up!

No...I am not that crazy holiday wise...just frazzled calendar wise!

Save the date and more details in October or so!

SallyCat
SallyCat, I have saved the date.
*********************************************************
UPDATE: More from highacidity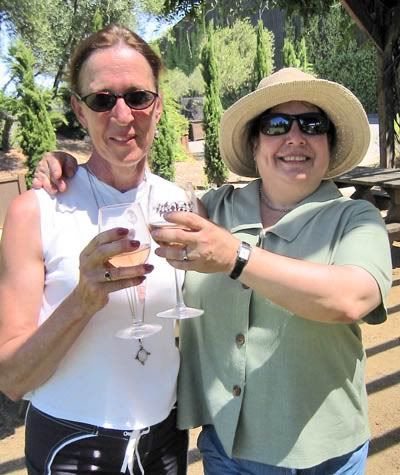 sallycat and highacidity toasting "Nolan"
leftcoast giving sage advice to "Nolan"
MarkinSanFran is jealous of "Nolan" and insists on getting in the shots instead of Nolan. It's all about MarkinSanFran.
Behold navajo, MarkinSanFran and sallycat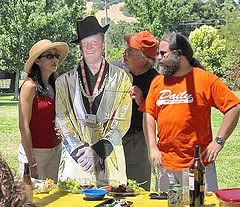 Lori, "Nolan," lennysfo and Malacandra
This looks like stern advice, better listen "Nolan"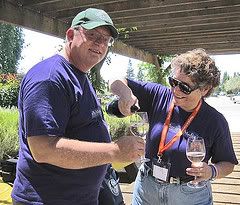 leftylimblog and leftcoast pouring chi chi Mumms vintaged "champagne" to honor their 4 month anniversary of marriage. (Met thru DailyKos, sweet huh.)