Any television show which has had a long and profitable run, but is now losing the audience's interest, will add the most counter-intuitive of plot twists to try to boost their ratings.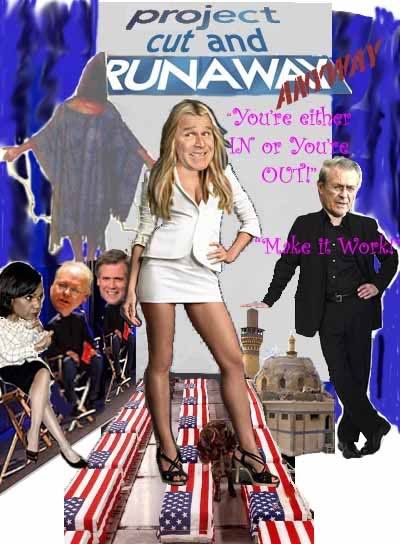 But in this age of increasingly sophisticated viewers, the old tricks just don't work as well as they used to.
In fact, the audience can become rather offended and downright hostile to shows that insult their intelligence with the most hackneyed of stage devices. A show finally doing what any reasonable watcher would have long ago predicted, and trying to dress it up as something "unexpected" only makes people mad that they have wasted so much time getting to the conclusion they had suspected all along.
The thing that makes such desperate measures so laughable and ineffective is when "spoilers" are widely published throughout the press, tipping off even the more-slow-to-catch-on as to how the story will end. Sometime spoilers are the result of disillusioned fans, or sometimes the results of savvy competitors undermining the tired plan.
Either way under such circumstances, what was supposed to be the big season finale plays out as an anti-climax that leaves one and all with a bad taste in their mouth and a sense of having "been had.". The show goes out with a whimper instead of a bang, and it's virtually certain that no one will tune in again next season.
Television, like fashion, is a cut throat business. No one can stay on top forever by recycling the same old tricks and treating the audience with contempt.
Politics and entertainment have become virtually indistinguishable in our television-obsessed culture. The lessons for those who want to win are as obvious as they are tried and true. To win the highest ratings in the prime demographic, stay a step or two ahead of your competition.
And always, always treat your audience with respect and never forget that it is they who are paying your salaries.