Monica Lindeen is running for Congress in Montana against incumbent Dennis Rehberg.
Rehberg is one of the wealthiest men in Congress and he has one of the most pathetic voting records.
The Lindeen Campaign's new spot kicks ass. Please watch it, link to it, embed it, and spread the word!
Click on the picture of the sinister-looking millionaire goat rancher to view the ad.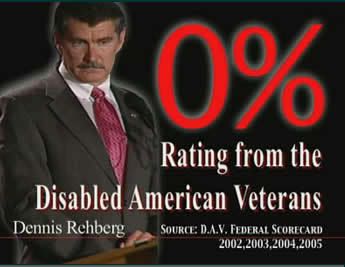 Forward, link, and embed freely!
Visit www.lindeen.net to find out more about the Lindeen campaign and how you can help out.