It is the only solution.
Phase one: Build the Hillarocket.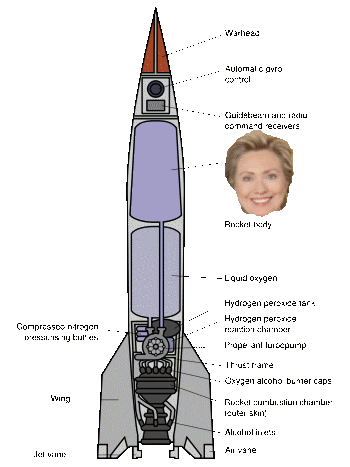 Phase 2: Find the second place winner of the national spelling bee, and have that student launch the Hillarocket. Because education is important.
Phase three: much rejoicing among the people.
I realize my plan may seem simple compared to the ten-thousand others offered. That is the genius.
But, if she wins the nomination i will support her.