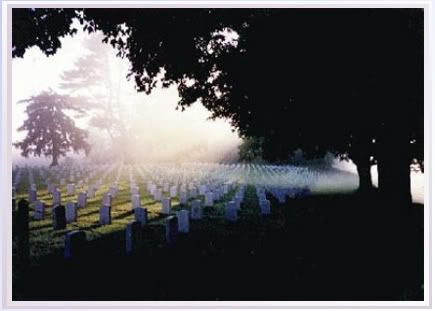 © copyright 2007 Betsy L. Angert
They say, "Only the good die young." Perhaps, that is true. My Mom took her last breathe on Earth twenty years earlier than many of her relatives. You may recall that only weeks ago, a dear departed from my life. Phillip passed just more than a month after his fifty-fifth birthday. Days ago, the nation was told that a fifty-seven year young Elizabeth Edwards has an incurable cancer. Might she too perish before she has had time to truly live. Each day we lose our younger generation to war. Drugs take too many lives. Anna Nicole Smith and her offspring Daniel left G-d's green Earth very recently.
Today we learn that Tony Snow, White House Press Secretary has a lesion on his liver the outlook is not good. Might the purely partisan Progressives ponder, 'Is this man among the splendid.'
I believe we all are divine. Our politics, or our lifestyles do not determine our worth. We are all equally revered in the eyes of any Lord. Science makes no distinction. However, I do wonder, does a holy being decide whether one must pass, when, or why.
Does Free Will play a more important role? What of those deaths that are caused by another? Is human insanity the stronger influence?
As I reflect on cancer, I continually conclude, much of it is environmental. I do not know why some are more susceptible. Theories abound. Living close to electrical wires, near freeways, on the banks of polluted waterways seem to have an effect.
Habits can be killers. Smoking might take a life; then again, it might not. Imbibing alcoholic beverages does damage. Yet, not all "drinkers" die from this "dis"-ease. Food sustains life and destroys it. Illnesses such as diabetes are often the result of overindulgence.
Another adage states everything happens for a reason. Is the rationale for our passing plausible?
When we lose a parent, particularly at an early age, is there some lesson to be learned? If a mother and father depart, each before we are adults, the heart often becomes hardened. People often become protective. An individual that shuts out pain, or attempts to, usually creates greater heartaches for themselves and others. Yet, fear of being alone or abandoned, left behind again, often causes us to hurt ourselves.
I believe much of what we do gives rise to our own agony. It seems to me, so much of what kills comes from within. Perchance, that too is as it must be. We know not why we feel as we do. Our lessons loom large. They can be painful, and all consuming.
At times, we drastically decide to take our own lives. Numerous individuals think suicide does not make sense. I can only surmise that those that journey into jeopardy are led there for reasons that remain a mystery to most of us.
On many occasions what cause us to cease, to exist no more as Earthlings is not within our control, even when we think it is. Thus, I ask again, 'Why must we leave this life before we think we are done?'
I personally must believe in Karma. I do not think life is the luck of the draw. Actually, I do not think luck is a valid determinate of much, if anything. I trust that we are goodness. When we share that quality with all others, when we care, sincerely, when we give to all others equally, and when grace is our guide time and again, then the powers that be honor us.
We may depart from this planet sooner than we wish to. We may leave loved ones behind. However, unbeknownst to us, our work is done here. We have achieved what we could not imagine. Destiny calls us. There are other lessons to learn.
I believe that we may have to live on Earth again. Our bodily presence may differ. Perchance we will encounter those we met in this life in our next, perhaps not. Those others may have completed this path. Their trail may deviate from ours. Nevertheless, they will always be with us.
People are our foundation in this existence and though our physical memory of them may fade as we enter the next generation, they are our history. Mentors, muses, and mystical influences come in many and every shape and form.
I believe that we must have faith. Those that pass are good. They have come into our sphere for good. We are changed for the better to have known them, even if we disagree with their politics or lifestyles. We need not stay silent when people perform, postulate, or practice in ways that we think inhumane; actually, we must not.
Our lives begin to end the day we become silent about things that matter.
~ Martin Luther King Junior
Let us speak of the taboos . . . sex, religion, and politics. Please discuss what disgusts you . . . abuse of drugs, alcohol, or power. Chat about life and death. Learn what you can while you live. For if you believe, as I do, what you do not garner in this human form now, will have to be found in a later experience. The next may not be as pleasant.
Nirvana, the attainment of enlightenment comes when we know to our core what is correct. For me, love and peace are the only absolutes. I ask that we work towards these.
Elizabeth Edwards, Tony Snow, my thoughts are with you. I trust that you are traveling down the path that is best for you. In this human form I cannot know where you will go. I only hope that we will meet again in a wondrous world filled with love and peace.
Peace and Passing . . .
Betsy L. Angert
BeThink.org