All hail! All sing praises of glory, raise ye voices in jubilation!
Some of those millions of jobs offshore outsourced to India are returning!!!!
From Fortune, India Conglomerate TATA is bringing jobs to Ohio.
Reno, Ohio, as the type of place that would be hit hardest by outsourcing - a small American town losing out to the invisible hand shifting jobs to places like Bangalore and Guangzhou. Instead, outsourcing is bringing the jobs to Reno
O Rly? Is that REALLY what TATA is doing?
According to the Enquirer
Gov. Ted Strickland met with local officials a couple weeks ago to brief them on the project, which would include transferring 300 jobs here and creating 700 new jobs
Ok, transferring jobs means a L-1 guest worker Visa, imported cheap labor, transfered from abroad. Note, creation of 700 new jobs does not say American jobs at all! One can create 700 new jobs but for H-1B, H-2B Visa holders or L-1 guest worker holders almost exclusively!
It gets worse. We have a bold faced lie in that they are trying to put quite the spin on the term insourcing.
From the same Fortune article:
The phenomenon has a name: "insourcing," the term experts are starting to use when foreign multinationals open offices on U.S. soil and hire Americans, at a higher price, to do the very jobs they once lured overseas
No, I don't think so!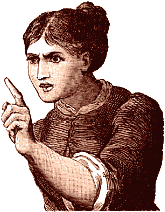 Insourcing does not mean that U.S. citizens or out of work people of Ohio will get those jobs.
Insourcing is defined as bringing over via guest worker Visas cheaper labor to displace Americans. Insourcing is used to reduce the costs of production, in other words wages, labor, within the domestic economy where the client company resides.
The most discouraging thing is that Ohio Gov Ted Strickland is a Democrat, yet a labor arbitrage business model company, TATA, with the below track record, Governor Strickland apparently met with these outsourcers and offered them a financial relocation package.
The ITAA, which is the U.S. NASSCOM counterpart, claims on Page 5:
Expand visa programs for skilled knowledge workers so that IT employers can more easily hire highly educated, foreigners to offset domestic talent shortages. Such workers have proven to be significant long-term contributors to the US economy
See! They are lying about domestic sourcing, the real agenda is to bring in controllable, cheaper labor via guest worker Visas!

What a ride they are giving the American people with these lies and spin! They offshore outsource good jobs from Ohio and now these very labor arbitrage businesses which cost Americans their financial livelihoods are coming into the very regions these corporations just decimated with their own imported work force! And it looks like our government is going to help them!
Gets worse!
After losing our jobs to offshore outsourcing, we now have Indian companies buying up U.S. assets:
Indian companies while looking to turn around sick global entities, are also looking at prospects who are willing to sell off their units voluntarily as was the case with the US $ 8 billion auto parts maker, Dana Corp. Indian companies have in the past acquired several units in the US that had filed for bankruptcy
These profits are made from pure labor arbitrage. Don't believe me?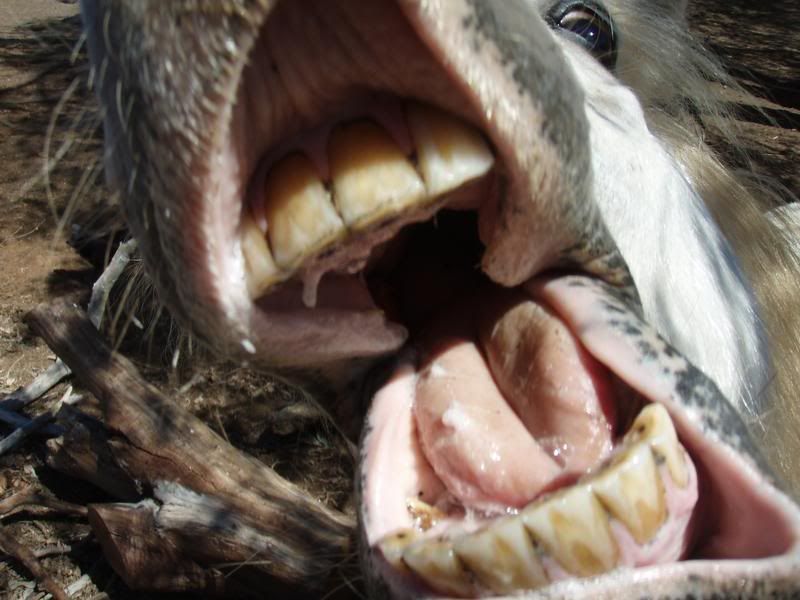 Straight from the Horse's mouth:
Tata Consultancy Services (TCS) vice president Phiroz Vandrevala even admitted that his company enjoys a competitive advantage because of its extensive use of foreign workers in the United States on H-1B and L-1 visas, according to the study by IEEE-USA, a unit of the Institute of Electrical and Electronics Engineers, Inc.

Our wage per employee is 20-25 per cent less than US wages for a similar employee, Vandrevala said
And look, you know whose money they have? Our old salaries and now they are buying U.S. assets with it. Look at the title of the above article, Indian Outsourcers Likely To Acquire More U.S. Firms, Analyst Suggests among the drivers for these deals is the United States' cap on H-1B visas, which isn't likely to be raised from the current ceiling of 65,000 anytime soon.
By buying up defunct U.S. firms, they can now use the L-1 guest worker Visa intra company transfer which has no caps, regulations or even a faux pas prevailing wage.
We even have a former White House official now representing NASSCOM as a lobbyist. That's right, not an American interest, a foreign interest. When referring to their lobbying activities, the chairman of NASSCOM, an Indian offshore outsourcing trade group said:
"The moment Nasscom says something, it is a vested interest," said Lakshmi Narayanan, the chairman of Nasscom, a trade group that represents the Indian outsourcing industry. "In the last few months," he said, Nasscom decided "to provide the data, work behind the scenes, but really to be fronted by the local organizations
Let's emphasize that last statement be fronted by the local organizations. So since offshore outsourcing and H-1B visas are not so popular, we have India and Indian companies using U.S. organizations to represent foreign interests in our domestic policy.
Nes Pa?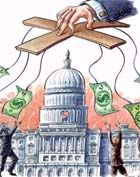 Here is more background on TATA below. As you can see the legal action is just racking up.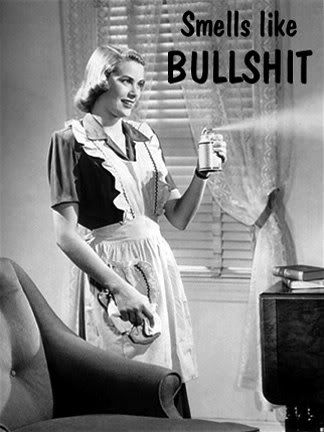 Offshoring giant (TATA) tries spiffing up its Image
TATA employment hiring criteria (1997) alleged to be discriminatory,
Appeals Court ( 58 Cal. App. 4th 273 ) finds that TATA employee contracts " appear to address certain unenforceable [labor] contract provisions which may be severed from a contract. There is merit to Tata's claim that section 17200 "does not give the courts a general license to review the fairness of contracts but rather has been used to enjoin deceptive or sharp practices.
Lieff Cabraser Heimann & Bernstein, LLP Announces Filing of
Nationwide Class Action Lawsuit Against Tata America International Corporation For Requiring Workers to Hand Over Federal and State Tax Refunds

County sues over software, Tax platform full of errors, suit charges
Clinton woos the outsourcers feared by U.S. workers
Senators say Offshore Outsourcing Firms biggest Guest Visa users
From Network World
An Indian employee of Tata America International Tuesday filed a lawsuit in a U.S. court, charging that Tata has unjustly enriched itself by requiring all of its employees in the U.S. who are not U.S. citizens to endorse and sign over their federal and state tax refund checks to Tata
The employee's law firm, Lieff Cabraser Heimann & Bernstein, announced that Gopi Vedachalam filed a nationwide class action lawsuit in U.S. District Court in San Francisco against Tata America International, and its parent corporations Tata Consultancy Services, and Tata Sons
cross posted at NoSlaves