Welcome to my quite non-substantive diary. I'm a little embarrassed to write this as I'm totally not a celebrity-focused person (which will become apparent shortly) but I'm hooked on the "Yes, We Can" video and I was clueless about who appeared in it for the most part.
I figured out Will.i.am since he was one of the movers and shakers behind it and I recognized Scarlett and Kareem--that's how lame I am! I noticed other people wondering, too, who different people were. When I went to look for info on the rest of the crowd, I didn't find much so since I was avoiding a ton of my own work important to my life, I went in search of answers.
Mucho graphics below the fold:
I started on one of the youtube pages for the video. It had a list of celebrities appearing and I assumed it was complete. It wasn't.
Celebrities featured include: Jesse Dylan, Will.i.am, Common, Scarlett Johansson, Tatyana Ali, John Legend, Herbie Hancock, Kate Walsh, Kareem Abdul Jabbar, Adam Rodriquez, Kelly Hu, Adam Rodriquez, Amber Valetta, Eric Balfour, Aisha Tyler, Nicole Scherzinger and Nick Cannon
I figured all I had to do was google the names, get pics and I'd know who these folks were. It partly worked out that way. Let me share: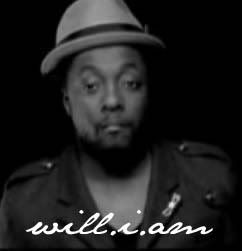 First up is will.i.am from the Black Eyed Peas.

Next comes Scarlett Johansson.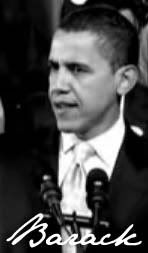 Barack's is the next face you'll see.


Kareem Abdul-Jabbar appears on the right side of the screen, Barack on the left.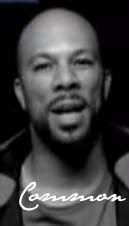 Common joins in on the left side of the screen.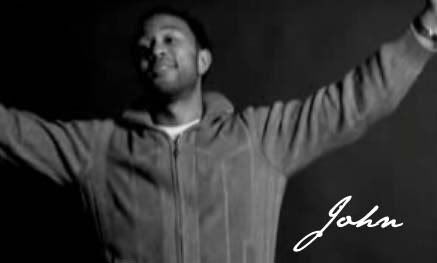 John Legend is the cutie in the cardigan. How adorable is he?

Then we come to this guy. Who is he? I don't know. He looks familiar but I haven't been able to suss it out.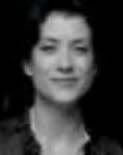 And then we have this woman. At first, I thought it was Amber Valetta but the more I looked at photos of her, the more clueless I became.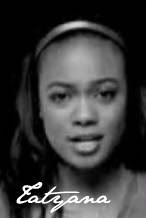 Tatyana Ali appears sandwiched between the mystery woman above and Barack.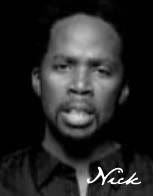 Then comes this guy on screen with Barack and Will.i.am. At first, I thought he was Nick Cannon based on a photo I found through Google. I looked at a few more later and now I'm not so sure.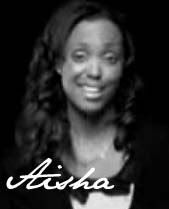 I think this is Aisha Taylor.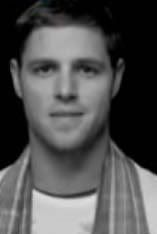 I call him Plaid Scarf Guy.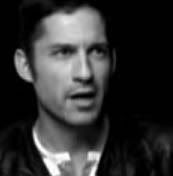 And I just call this guy "leather." (It's the jacket.)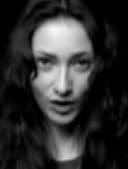 Who's this tousled-haired girl?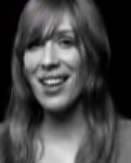 I call this one "Lips".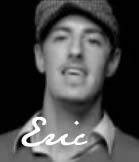 Looking at the chin, I think this is Eric Balfour.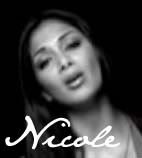 I think this is Nicole Scherzinger.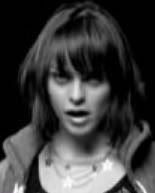 Then we come to this woman. At first, I thought she was Kate Walsh, but maybe the other mystery woman is Kate Walsh if she's not Amber V. Maybe it's someone not even listed. Color me clueless.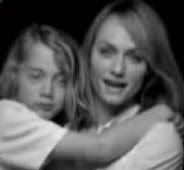 Is the woman famous? Is the kid? Who knows? But she shares the screen with...

Kelly Hu! I think.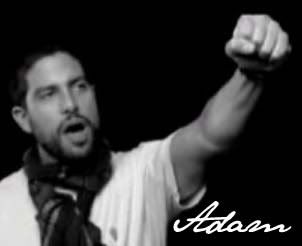 Next we have Adam Rodriguez in a powerful moment of the video.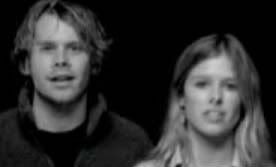 And then, as my cousin Vinny would say, the two yutes. Are these famous siblings? A couple? Maybe they're regular folk?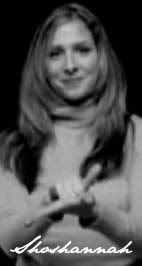 Shoshannah Stern provided another great moment in the video. I hope you can now sign "yes, we can."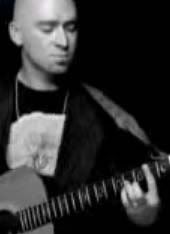 I've got three related designations on my list: bald guitar, hottie guitar and old guitar. Guess which one this is! (He's actually kind of hot as well, but hottie was the first mystery hottie with a guitar to show up in the video.)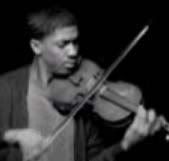 Who's playing the violin?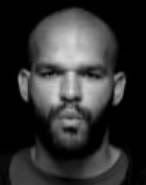 Here's our next mystery guy. I got nothin'.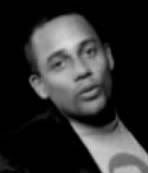 I was calling this guy Barack-Tee but I ran across something to make me think he may be Hill Harper. What do you think?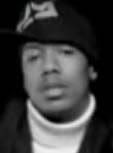 Dunno. He's my contender, though, for actually being Nick Cannon since I'm starting to have my doubts about the other guy.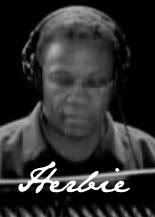 Later, we get a little Herbie Hancock on the keyboard of a grand.

I will hug him and squeeze him and pet him and pat him and. ... and stroke him, and cuddle him, and sing to him, and call him Hat Guy.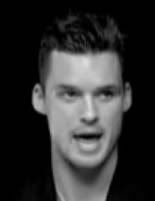 And then there's this guy. Maybe he's hat guy without the hat? Maybe he's someone different. Celebrities are all starting to run together.

I feel like I should know this woman, too. I will probably kick myself when I find out.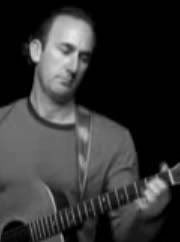 There was foreshadowing. Meet Old Guitar Guy.
And I think that's it. Those are the folks who appear in the video. It's late, you can't think political strategy all the time. Prove you're a pop culture star and I.D. some of these folks!
And as if you haven't seen it yet, take a look at the john.he.is video. Hilarious!
And if anyone knows the chords for "Yes, We Can," post them please?