Environmental News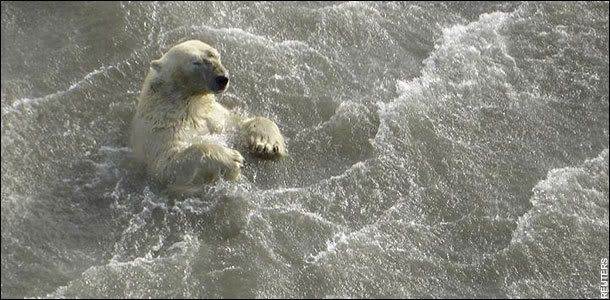 Political News
War News
Bush Quietly Seeks to Affirm U.S. War on Terror.

The language, part of a proposal for hearing legal appeals from detainees at the United States naval base at Guantánamo Bay, Cuba, goes beyond political symbolism. Echoing a measure that Congress passed just days after the Sept. 11 attacks, it carries significant legal and public policy implications for Mr. Bush, and potentially his successor, to claim the imprimatur of Congress to use the tools of war, including detention, interrogation and surveillance, against the enemy, legal and political analysts say.

Some lawmakers are concerned that the administration's effort to declare anew a war footing is an 11th-hour maneuver to re-establish its broad interpretation of the president's wartime powers, even in the face of challenges from the Supreme Court and Congress.

Putin: US orchestrated Georgia conflict, suggests motive was to affect US president election in McTwin's favor.

Putin appeared to link claims of an American presence amid the combat with a potential domestic U.S. political motive.

"If my guesses are confirmed, then that raises the suspicion that somebody in the United States purposefully created this conflict with the aim of aggravating the situation and creating an advantage ... for one of the candidates in the battle for the post of U.S. president."

Putin did not name a party or candidate. Some pro-Kremlin Russian politicians have claimed U.S. Republicans hoped the war would help keep Democrat Barack Obama out of the White House by fomenting concern among voters over security, which some of the Russians consider to be a strong-suit of Republican candidate John McCain, a strong Kremlin critic.

Only a Two-Page 'Note' Governs U.S. Military in Afghanistan.

For the past six years, military relations between the United States and Afghanistan have been governed by a two-page "diplomatic note" giving U.S. forces virtual carte blanche to conduct operations as they see fit.

Although President Bush pledged in a 2005 declaration signed with Afghan President Hamid Karzai to "develop appropriate arrangements and agreements" formally spelling out the terms of the U.S. troop presence and other bilateral ties, no such agreements were drawn up.
World News
National News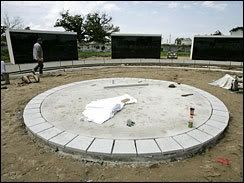 Human Rights News
Defense contractor accused of human trafficking in recruiting of Nepali workers killed in Iraq: Lawsuit alleges 12 Nepali men were shipped to Iraq against their will and then killed in an insurgent attack in plan perpetrated by Halliburton and its Jordanian contractor.

The lawsuit filed Wednesday by an attack survivor and family members of victims claims subcontractor Daoud & Partners recruited the men in Nepal to work in hotels and restaurants in Jordan.

The company allegedly seized their passports when they arrived in Jordan in 2004 and had them sent to Iraq to work on a U.S. air base.

Afghan President pardons men convicted of bayonet gang rape.

Dilawar said his wife publicly harangued the commander twice about their missing son. After the second time, he said, they came for her. "The commander and three of his fighters came and took my wife out of our home and took her to their house about 200 metres away and, in front of these witnesses, raped her."

Dilawar has a sheaf of legal papers, including a doctors' report, which said she had a 17mm wound in her private parts cut with a bayonet. Sara was left to stumble home, bleeding and without her trousers.

Global Poverty Figures Revised Upward.

Despite significant levels of economic achievements made in the past 25 years, well over 1 billion people in the developing world remain as poor as ever, according to the study entitled: "The developing world is poorer than we thought but no less successful in the fight against poverty."

Revisions of estimates of poverty since 1981 revealed that 1.4 billion people (one in four) in the developing world were living on less than $1.25 a day in 2005, down from 1.9 billion (one in two) in 1981, said the study's authors Martin Ravallion and Shaohua Chen.
Campaign News
McCain's VP Choice Is Under Ethics Investigation For Abuse Of Power In Alaska.

But Palin's reformer image took a hit last month when she was accused of attempting to get a state trooper fired. That state trooper was her former brother-in-law who had gone through "a messy divorce" with her sister. After the trooper's boss wouldn't act on the governor's request, she fired him. Though Palin says she doesn't "have anything to hide" and she "didn't do anything wrong there," an investigation has found that one of her aides pushed the firing.