They are imitating the Obama imagery: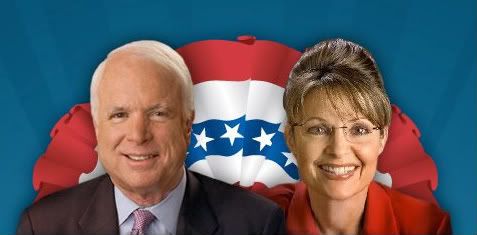 They are going after "Hockey Moms."

And if I were Axlerod, I wouldn't let Todd Palin get cozy with the union shop stewards in PA, OH and MI.
Todd is a production operator in the oil fields up on Alaska's North Slope, and he's a proud member of the United Steelworkers Union,
We seem to be avoiding the circular firing party. Let's not get caught jerking in a circle.