The "why to" is in many other diaries and comments. This diary is complementary -- it's a condensed "how to": how to prepare & how to bounce back quicker and quicker:
Come up to speed on Shock Doctrine by Naomi Klein.
Understand the keys to preparing yourself against shock.
Shock works by throwing human emotions to the lowest level of the emotional scale: resignation. Resignation is an emotional state of powerlessness.
Zero action comes from powerlessness. So that is where the Shocksters want you to be: resigned, powerless, in a state of shock.
Learn to neutralize shock using these 8 steps:
((continued beneath the fold))
a) recognize you are in a state of shock, and step outside it, and examine it.

b) shift from resignation, to sadness, which is 1 step up the emotional scale. Sadness still is inactive, but allows you to take back control of your perspective. Mentally step back, acknowledge and let go of your sadness about how screwed up the world is, that "sadly, this kind of shit happens in the world, but what can I do about it?", and move on.
c) shift from sadness to fear, which is 2 steps up the emotional scale. Fear begins to motivate action. But fear leads more to "flight" than to "fight" -- so there is still further to go in order to truly "bounce back".
d) shift from fear to anger, which is 3 steps up the emotional scale. Anger not only motivates action, but it empowers the "fight" reflex over the "flight" reflex.
e) shift from anger to Being Present, which is finally out of the negative side of the emotional scale. Being Present brings back awareness, perspective, and rationality. Being Present allows you to get back in touch with your core choices in life, such as commitment and courage. In the face of whatever unspeakable thing just happened, integrity and boldness open up as exciting possibilities.
((simulate and practice, and get good at doing these "bounce-back steps" in faster and faster times. Learn to bounce back from shock in hours instead of days, and then minutes instead of hours, and then seconds instead of minutes. After inoculating yourself, you become emotionally immune to Shock Doctrine tactics.))
f) Now you connect with others without bringing them down, and you can more effectively help bring them up. Separate facts from interpretation and emotion. Think, plan, and move into action.
g) shift from neutral into positive emotions, such as enthusiasm and gusto. Get back to your activism, with renewed vigor.
This stage is well known as "when the going gets tough, the tough get going."
(or, as snarkish alternative, "when the going gets wierd, the wierd turn pro!")
h) use the absurdity as fuel. start laughing, and making fun of the Shockersters. Get your conversations revved up to disempower the Shocksters. Don't cooperate, don't give them your power -- take your power back. Work together with others to accomplish your mutual goals, and playfully thwart the intentions of the Shocksters.
Realize that if we don't cooperate, the Shocksters can't have what they want.
Realize that the rest of the world does indeed have some influence (especially now that the corporate finance US Shocksters have given them so much "funny paper" for all the resources, oil, and manufactured goods they have provided us) -- and the rest of the world is fed up with BushCo, and really is with us in wanting a US regime change.
Realize the Shocksters need us to be shocked. When we instantaneously bounce back from shock, they have a big problem.
Realize that there are a lot more of us than there are of them.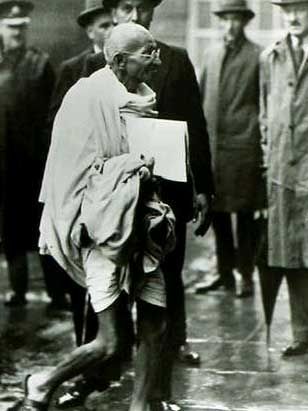 Consider this outrageous thought: You are powerful and dangerous, and they are afraid of little old you.
Most of all, be at peace in your integrity.
Translating all the above into dKos-speak:

If it spreads worry and it disempowers, it's "concern trolling".

If it warns, empowers, inoculates, and leads to preparedness and action, it's a contribution to the community.

And that, my fellow geekiwonks, is the underlying theory of why we eat concern trolls for lunch here at dKos.