How's 18,000 in Denver Sound?
And 13,000 in Phoenix?
Lets see what that looks like...
Join me after the jump!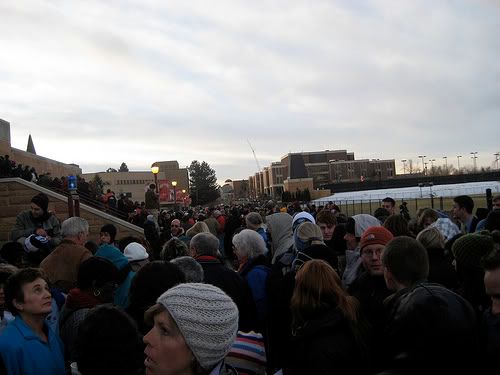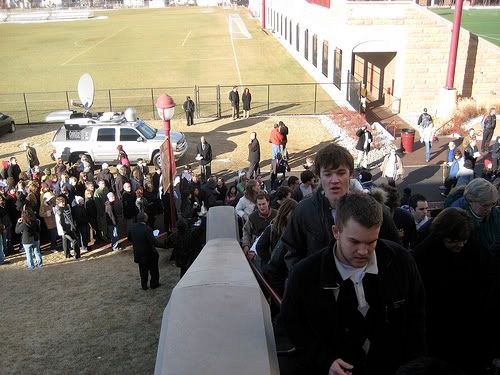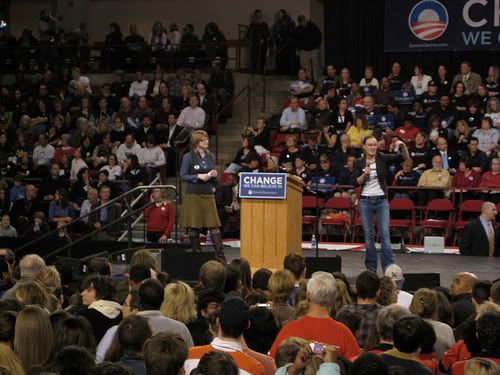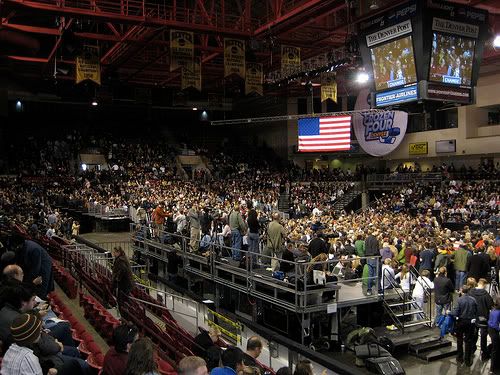 On to Phoenix!!!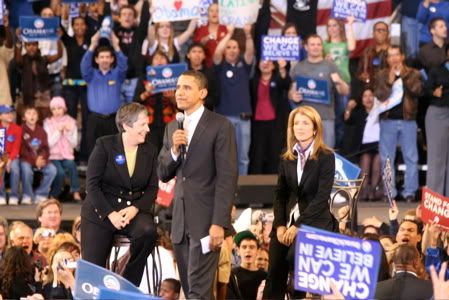 Beautiful Stuff....
Tomorrow, Edward Kennedy hits the trail
On Thursday, January 31, 2008 and Friday, February 1, 2008 Senator Edward M. Kennedy (D-Mass.) will host "Change We Can Believe In" community gatherings in New Mexico and California. Senator Kennedy will make stops in Albuquerque and Santa Fe, New Mexico on Thursday and Los Angeles and Oakland, California on Friday.

Senator Kennedy will discuss with New Mexico and California voters why Barack Obama is the only candidate who can bring change we can believe in.

THURSDAY, JANUARY 31 – NEW MEXICO

Community Gathering in Albuquerque
National Hispanic Cultural Center
Salón Ortega
1701 4th St SW
Albuquerque, NM 87102
Doors Open: 10:00 am MT

Community Gathering in Santa Fe
Santa Fe Community College
Jemez Room One
6401 Richards Avenue
Santa Fe, NM 87508
Doors Open at 1:30 pm MT
And from the Clinton Camp, Barack is now "Angry".... nice
Clinton spokesman Jay Carson sends around text of Clinton's Atlanta speech ( topped with this: "Please contrast these with the angry screed from Senator Obama today, which was certainly audacious, but not very hopeful."
Make up your own mind... Read the speech in Denver, his best on the trail IMO this year...
Or better yet watch it yourself:
Tomorrow is Debate Thursday!!! We're within 6 points, from 16 last week.
And did you see Massachusetts?
http://tpmelectioncentral.com/...
A new Rasmussen poll in Massachusetts shows that Hillary Clinton is now barely ahead of Barack Obama, in the wake of the Ted Kennedy endorsement. Hillary leads with 43%, followed by Obama at 37% and the now-departed John Edwards with 11%.

Rasmussen did not have a previous poll of the Massachusetts primary. However, a SurveyUSA poll from last week, before Obama's political adoption by the Kennedy family, had her ahead by a whopping 37 points. It looks like Massachusetts is officially a race now.
Lastly, a Hint about Friday
The Obama campaign has scheduled two events for Albuquerque, NM on Friday. This after Governor Bill Richardson has been quoted saying he would endorse by the end of the week. It seems like a gutsy move if Obama didn't already know that he had the endorsement wrapped up.
Oh that would be someting!!!
And if you're in Minnesota, join Obama at the Target Center (18,000+ Seats) at 1pm on Saturday