This week at Progressive Blue, we are focusing our attention on the candidates we believe deserve not just your vote and your vocal support, but the money and volunteers that will allow them to make it through these last 2 critical weeks successfully.
Each day this week, we have featured candidates (for a total of 24), giving you a refresher on their backgrounds and an update on their races. Some you are probably very familiar with, some may be new to you, and all need your help.
All of the following candidates exemplify Gandhi's saying "Be the change you wish to see." So follow me below the fold for previews and links to the all of the First PB Biennial Bake Sale Diaries...
The preview and link to each Bake Sale Diary published earlier this week will be published below every morning this week during the First PB Biennial Candidate & Cause Bake Sale!
We also would also like to thank all of the talented writers who pitched in their time in order to make this PB Candidate & Cause Bake Sale a success! Bravo to you all!
Now on to these worthy candidates and causes!


*******************
Jared Polis (CO-02): Dream, Dare, Do! (by edgery)
Jared Polis rode the dot com bubble all the way to the top, and made a lot of money. Really, a LOT of money. He could have gone off and bought a tropical island, jet-setted around the world, clipped coupons for a very long time. That's not what Jared Polis did, however.
Polis focused his attention on providing educational opporutnities for all of Colorado's children, including the immigrant children who are often left out or left behind.
He also successfully entered Colorado politics, serving six years on the Colorado State Board of Education.
Jared Polis could have done a lot of things as a successful entrepreneur. What he did is demonstrate that he is a caring committed progressive who will be an excellent Congress Critter from Colorado's 2nd District.
*******************
Charlie Brown, A Real Country First Candidate (CA-04) (by edgery)
Charlie Brown - A Lifetime of Service!
Integrity, Duty, Honor and Responsibility aren't just words to Charlie Brown. They are the guiding principles of an officer and a true patriot who has devoted his life to serving his country.
Not every retired military officer lives by these words, but when you find one that does, you can remember what it feels like to be proud of a fellow American.
That's how I felt one evening two years ago when I had the opportunity to join a group called the Band of Brothers gathering at a suburban hotel meeting room just outside of Washington, DC. And that's when I first met Lt. Col. (ret.) Charlie Brown. Charlie didn't make it up the Hill in 2006; we stand ready today to make sure he is successful this time.
*******************
Barry Welsh for Congress: A Fighting Progressive for Indiana's 6th! (by Laura Serena)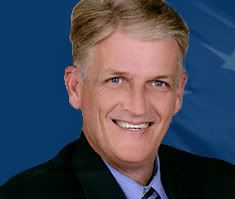 Here at Progressive Blue, we love our friend Barry Welsh, running for Congress in Indiana's 6th Congressional District. We love what he stands for, we love his blog posts, and we love his fighting spirit.
Did you know that Barry even took a punch earlier this year when he stood up for people's right to register to vote? Now THAT'S the kind of fighter we need in Congress.
Barry has taken a pledge to the citizen's of Indiana's 6th District. He's highlighted some important issues in his pledge, so let's take a look at Barry's goals for his work in Congress.
*******************
Mark "Energy Smart" Begich, Alaska's next Senator -- if we act ... (by A Siegel)
This year could be a breakthrough year to truly change the nature of dialogue and action in Washington, DC, and nationwide. On the tip of the tongue: will there be a super majority in the Senate (59 Democratic Party, One Socialist (Sanders), and the only Connecticut for Lieberman Senator)? Once a seemingly near-impossible, very long-shot, now truly competitive race that could help achieve this change: the race for Alaska's next Senator.
*******************
Scott Kleeb (NE-Sen): (by edgery)
In Nebraska, a native Democratic cowboy/teacher almost overtook a Republican in the most Republican of all districts (NE-03) in 2006. Scott Kleeb surprised everyone when he came with a very few points of winning that race two years ago, and he is on the right trajectory to make the Senate race there this year very competitive.
You all remember Scott Kleeb, America's favorite cowboy. Scott is running for the open Senate seat in Nebraska. Scott ran for the US House in 2006, and while he didn't win, he did so well that he forced George Bush to come to the state to help his opponent – Nebraska shouldn't even have been competitive, but Scott made it so! Scott is a good Democrat, and about as good of one as we'll ever have in a red state like Nebraska. Americablog
I'd go further, but I admit to being a bit biased. Scott's wife Jane is a national leader on youth voting, and I count her as one of my on-line friends. So I thought I'd find another opinion:
I've come to the conclusion that not only will Scott Kleeb be a far better senator than any Nebraska Republican, he'd also be a huge improvement over the state's two most recent right-of-center Democrats, Bob Kerrey and Ben Nelson. But first he has to be elected, no mean feat in one of the most dependably Republican states in America. But Scott's managed to raise over a million dollars (to Johanns' $2.7 million) and he's running a competitive, if uphill, race against Johanns. Howie Klein, Firedoglake, 9/13/08
Who can argue with Howie?
+ + + SUPPORT SCOTT KLEEB NOW! + + +
*******************
Chellie Pingree-D for ME-01 (by Predictor)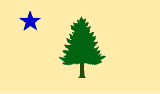 Chellie Pingree, Past President of Common Cause and Former Maine State Senate Majority Leader is both a Progressive and perfect Candidate for Maine's most Democratic Congressional District.
As a former Resident of Maine's First Congressional District, I am proud to present her as one of our Endorsed Candidates!!!
ME-01: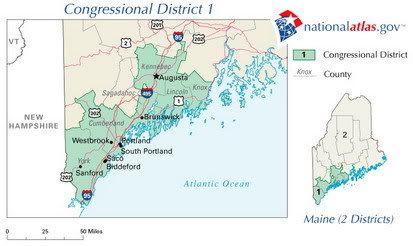 *******************
(CA-SD-33) Three AM Phone call? Not Quite... (by Ellinorianne)
It was instead the three am alarm clock that my husband had asked me to set. He got home last night at around 9pm from a candidate forum in Fullerton. He hadn't eaten dinner and was trying to figure out what to have (He wasn't much interested in what I had made for dinner, although it was nicely packed in a tupperware container in the fridge just in case he wanted it). He also let me know that the people who had volunteered to put his signs out were unable to do so now.
So, he asked me to set the alarm for 3am. He had spent the afternoon attempting to put signs up but with the traffic, etc., he said it took too long. He was going to get up and do it when there was hardly anyone on the road.
You can't knock him for not being dedicated.
*******************
CA-46, The photo that should end this now (by Ellinorianne)
I know, don't you hate that when people get so melodramatic with campaigns? I do, I've seen far too many posts here about the one thing Palin or McCain has done or said that just ends it all, right now! It doesn't.
But this photo for me, should be spread far and wide in California's 46th district because it represents the contempt that Republicans have for their constituents. Dana Rohrabacher's smug and cold stare at his opponent gave me the chills.
*******************
Mark B. McCracken from PA-05 -- Bringing Fiscal Responsibility Back to Washington (by vmo1701)
"I believe the federal government must get the federal budget balanced and start paying down the federal debt. The same complacency that allowed Islamic terrorists to attack us on 9/11 is happening again as Washington ignores this growing threat to our government, our economy and our security as a nation. We owe it to our children and grandchildren to clean up the federal government's financial mess once and for all so they won't have to pay for this generation's fiscal mismanagement.

As the Bush Economy continues to falter, millions of Americans are left either unemployed or with stagnating wages to face rising prices on gas, food and other essential items."
I support Mark McCracken because he has demonstrated the ability to work across party lines and get the job done. As a Clearfield County Commissioner, he has led the way by working with other counties to chip away at health care costs by offering a voluntary national insurance purchasing pool. This idea which started small with three counties in central PA and has grown to encompass twelve counties.
Furthermore, Mark has the actual experience to help create the change we need. After ten years on the school board, he has been elected twice as county commissioner, each time with the most votes. He makes the tough choices on a regular basis to improve the lives of his constituents.
******************
Harry Taylor for Congress, NC-09 (by fredly)
You may remember Harry from his encounter with George Bush in April, 2006, at a Town Hall meeting in Charlotte, NC.
Harry made worldwide news when he said: "'I feel like despite your rhetoric, that compassion and common sense have been left far behind during your administration,' Taylor said, standing in a balcony seat and looking down at Bush on stage. 'And I would hope from time to time that you have the humility and grace to be ashamed of yourself.'"
You may also recall that Harry was booed by the mostly conservative audience as he spoke for so many of us to voice our frustration with the Bush administration and its policies.
*******************
Eric Massa - D/WF For Congress: NY-29 (by Predictor)

Eric Massa is a Retired Naval Officer, Ex-Aide to Gen. Wesley Clark, and a good friend of former Senator Max Cleland-D GA.
Imagine my surprise in 2006 when I received a phonecall from Eric to thank me for my $25 Contribution and then proceeded to have a half an hour chat with him about Politics and his race in NY's 29th District. I found Eric to be a strong Progressive on the Issues and this Native born New Yorker was and, remains highly impressed.
We are proud to endorse the Candidate who had the 24th Closest House Race in the Nation in 2006.
You see, Eric could not get the support of Rahm Emmanuel and the DCCC because he was the non-DLC peg that would not fit into their hole, in fact Rahm had initially supported a Republican from out of the District who had failed to legally register as a Democrat, and could not run in the Primary then.
Things have changed and Eric is now on the Red to Blue List for the DCCC this year. This is one of the reasons:
Research 2000 for Daily Kos. 10/7-8. Likely voters. MoE 5% (No trend lines)

Kuhl (R) 42
Massa (D) 49
Eric Massa-D/WF in "Taking The Hill" Discovery/Times Special Documentary in 2006:
*******************
Martin Heinrich for Congress - New Mexico-01 (by Predictor)

New Mexico-01, Heather Wilson's Former Seat, vacated so that she could unsuccessfully run for the Gop Senate Nomination, was the 4th Closest House Race in 2006:
4. NM-01
Wilson-R 105,986 50.02%
Madrid-D 105,125 49.98%
Margin = +861 R
New Mexico-01: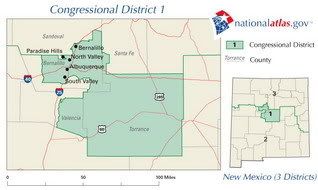 *******************
"No" on California Proposition 8!!! (by Predictor)

Although the State of California Supreme Court has ruled that the pre-June 2008 Marriage Law violated equality in civil rights under the State Constitution, we are faced with a Referendum as to whether or not GLBT couples should have this right DELETED.
The impact would be devastating, economically and emotionally.
Join Us in Support of "NO" on Proposition 8
*******************
Al Franken: A Progressive Leader for the Senate (by RDemocrat)
Many of us who are not from Minnesota know Al Franken quite well. Whether writing for Saturday Night Live, or from his career as a best-selling Progressive author, or from his time on Air America, Al Franken has had quite a diverse career. Along the way he has remained an unapolegitic Progressive. Al Franken has been fighting with us for a long time, and now it is time for him to fight FOR us.
*******************
Linda Stender-D for Congress NJ-07 (by Predictor)

My old Home State, not far from where I grew up. The demographics in New Jersey seem to always be in a state of Flux. And, this District has been trending Democratic.
Unlike 2006, this year Assemblyperson Stender-D is not going up against the Incumbent as Cong. Mike Ferguson-R decided to throw in the towel. Linda Stender is taking on former Senate Minority Leader Leonard Lance-R.
A late entry into the race could mix up the results in Stender's favor. Bridgewater Township Councilman (Somerset County), Michael Hsing, a Republican, is running as an Independent.
Bridgewater Township, Population 44,818 (est.2006) is a heavily Suburban Republican Voting Township, Lance's base is in the far western fringes of the District in heavily Republican Hunterdon County.
2006: The 11th Closest House Race in the Nation:

11. NJ-07

Ferguson-R 98,399 49.43%
Stender-D 95,454 47.95%
Abrams-WTD 3,176 1.6%
Young-Lbt 2,046 1.02%
Margin = +2,945 R
*******************
Darcy Burner: The Authentic Netroots Candidate (by alabama2008)
There are a number of candidates this cycle that would be considered netroots favorites. However, perhaps the most beloved by all of the Congressional Candidates is Darcy Burner running for Congress in Washington 08.
Dave Reichert currently represents this district, one of the most leaning Democratic congressional districts held by a Republican. Reichert narrowly beat Burner in 2006 and the rematch became one of the most expensive races in the country.

There's more...


*******************
Heather Ryan: A New Hope for Progress in Western Kentucky (by RDemocrat)
Here at Ryan for Kentucky, one of our proudest accomplishments has been recieving the endorsement of Progressive Blue. One read through the posts on this blog and one can easily see that the Democrats here represent the heart and the soul of our party. It has been a wild ride for us here, and many of you have been along on it with us since the beginning. I wanted to look back at some of the things we accomplished together.

*******************
FL-08: Alan Grayson: "a one-man war against Contractor Fraud in Iraq." (by jamess)
| | |
| --- | --- |
| | Alan Grayson is a progressive Democrat running for U.S. Congress in Florida's 8th District (which is the Orlando area - the eastern side of central flordia) |
DemocracyForAmerica.com, our nation's largest progressive political action community, has endorsed Alan Grayson's campaign to represent Florida's 8th Congressional District.

"Alan Grayson doesn't back down, he takes on the tough fights and wins," said Jim Dean, Chair of DFA. "Democracy for America is proud to endorse his campaign because Alan Grayson will be a progressive champion for his constituents."

Alan Grayson is a Harvard-educated attorney who has built a powerful reputation as a staunch opponent of government waste and fraud. As the founder and manager of his own law firm, Alan Grayson has conducted what the Wall Street Journal called a "one-man war against contractor fraud in Iraq."
(emphasis added)
http://blog.graysonforcongress.com/...

*******************
OH-16: John Boccieri - Embracing America's Middle Class (by GARoach)
John Boccieri was born and raised in Northeast Ohio. The grandson of coal miners, steelworkers, and carpenters, he went to college on a baseball scholarship, then joined the U.S. Air Force. He has served in the military for 14 years, including four tours in Iraq and Afghanistan, and has represented eastern Stark County for eight years in the Ohio legislature as a State Representative and State Senator. John lives in Alliance with his wife and four children.
When John Boccieri launched his campaign for Congress in June 2007, he made a vow to Ohioans.
He promised to be a voice for change in Washington – a fighting force for working families, veterans, living wage jobs, and free and fair trade. And John vowed to always bring honesty and integrity to his work.
It's time, John said, to renew the American spirit. It's time to bring back hope in the promise of America, and reverse the poor decisions in Washington which are jeopardizing this promise for Ohioans today.
SUPPORT JOHN BOCCIERI, Donate Here!
*******************
Jim Martin and political courage. (GA-Sen) (by CLLGADEM)
Let's be honest from the outset - the odds have never been in Jim Martin's favor in Georgia's Senate race, and he knew that going in. He started relatively late, had a competitive primary to endure, and a Republican incumbent in a conservative state with a massive war chest to face after the August runoff.
This is now a margin-of-error race with two weeks to go, and the Road to 60 is definitely going through the Peach State!
SUPPORT JIM MARTIN, Donate Here -- or -- Here with the Blue Georgians!!
*******************
OR-Sen Candidate Jeff Merkley - A Progressive Coalition Builder (by sarahlane)
Oregon's House Speaker Jeff Merkley is running against Republican Gordon Smith in what has become the most contested race in the country. Getting rid of Gordon Smith and his support for failed foreign and economic policies would be good for all Americans. Smith has been an avid supporter of big oil and big pharma, and has always put their interests before the interests of working families. But, Smith's support of failed foreign and economic policies are not the reason you should get involved in the Oregon Senate race. Jeff Merkley is a talented, progressive workhorse who has a record of accomplishments that literally...blows my mind.
Full disclosure, I am the netroots director for OR-Sen candidate Jeff Merkley


*******************
FL-07: Faye Armitage --An Economist, A Health Industry Specialist, A Winner (by edgery)
In the Seventh Congressional District of Florida, a real battle has broken out with Faye Armitage (known around these parts as fayeforcure) coming on strong against incumbent Republican John Mica.
Florida's 7th District isn't an easy place to be a Democrat. In 2004, Bush won over Kerry by 57-43. In 2006, Mica beat his challenger 63-37. Republican voter registrations outnumber Democrats 43 to 35. Swing voters in this district will play a critical role in unseating the seven-term Congressman, and turning this race toward Armitage. This is a great district to to see if Obama has the long coat tails we're hoping for.
+ + + SUPPORT FAYE FOR CONGRESS!! + + +
Faye holds bachelor's and master's degrees in economics from the University of Amsterdam and taught economics at Valencia Community College in the late 1990s. She became a crusader for embryonic stem-cell research, patient safety and universal health care after a 1996 soccer accident left her son a quadriplegic. Although a first-time candidate, Faye Armitage knows her way around the halls of power already, and will combine her economics training and experience as a citizen-lobbyist in Tallahassee and Washington, to advocate for her 7th District constituents.
*******************
Larry Kissell - North Carolina District 8 is working to bring back Jobs! (by OneCarolinaGirl)
Larry Kissell will bring to Congress a depth of experience that few can match. Larry began his career working in a textile plant and remained there for 27 years. He experienced first hand job loss in 2003 and he became a public high school teacher. Today he lives in an area that has experienced enormous job loss and he is working to get those jobs back. He first confronted incumbent Robin Hayes in the 2006 election that was highly contested. Hayes only won by 329 votes and even that was never and absolute win to many.


*******************
Andrew Rice for Senate from Oklahoma...Putting people before politics (by OklahomaVoter)
"Our elected officials in Washington have put the interests of Wall Street executives ahead of the interests of Oklahomans on Main Street. It's time Oklahomans had a U.S. senator who puts the people before politics."
I support Rice because he is NOT a formulaic career politician, and he will work to change Washington by bringing people from all sides together to get things done. Like Obama, he has a very disciplined and nuanced mind and vocabulary. Rice is articulate, respectful, not full of himself, and works hard. Above all, his priorities are people, not power. My commitment includes calling strangers, placing and delivering signs, manning tables, making buttons, giving donations, and manning a voter registration drive.


"My promise to the people of Oklahoma as I now campaign for U.S. Senate is the same promise I have made to my constituents in State Senate District 46:

• I will always be an independent voice for you.

• My service will be transparent and accountable to you.

• I am willing to change course when current policy isn't working.

• I will work with both sides to get things done for Oklahoma."
*******************
Each Bake Sale Diary contains links to the candidates' pages for volunteering and/or donations, and you can also go to the Act Blue page and donate there as well if you wish!
These great candidates need any help we can give them during this campaign crunch time!
Thanks for reading!