The Charlie Brown for Congress campaign has been in full GOTV-mode for the last week, and as the polls close in a matter of hours, we wanted to say "Thank You" again to the hundreds of extraordinary volunteers and friends we've had the pleasure of working with over the last three years.
The commitment, devotion and dedication we have seen has been nothing short of incredible, and saying a humble "thanks" doesn't seem like enough.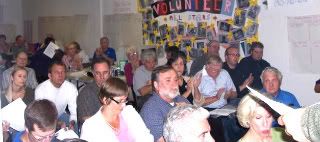 But in the chaos of these final hours, we would like to make one last call to action.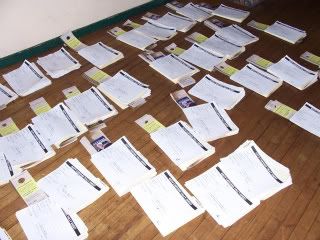 If you can make it to the 4th Congressional District and knock on some doors one more day, we would appreciate it.
If you can't knock on doors, we have thousands of phone calls that need to be made to encourage voters of all political stripes to Get Out The Vote.
Sunday and Monday, Charlie criss-crossed the district to meet with voters, rally our supporters, and show that he is the only candidate in this race dedicated to helping others instead of himself.
In Oroville, teams of young adults like Caily and Matt are out in force contacting voters one-on-one. Both young college students, they had their choice of campaigns to work on. We couldn't be more proud that they are dedicating their time and energy to bringing this home for Charlie Brown.
Following them as they walked through downtown Oroville, the impression was that many households are still undecided and open to Charlie's message of patriotism before partisanship.
In the office, dedicated men & women were busy making the calls. Ryan, the regional director for Butte County, has seen an amazing surge of new volunteers. "New people are coming in every day to help out. They're bringing in food, waving signs, knocking on doors and making calls every day. I can barely fit people in here!"
Out in El Dorado County, Charlie and Jan met with the crew at the Placerville office. After rallying the troops, Jan took to the phones, and Charlie took to the streets of Placerville to meet talk with voters one on one.
Matt, the regional director for El Dorado County, has been excited about the outpouring of support from Placerville, El Dorado Hills and elsewhere in the county: "The people coming in have been coming from all over El Dorado County. We've got people staying here 10, 11 hours a day. It's amazing."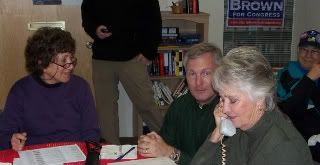 Out in Grass Valley, Nick and his team of enthusiastic volunteers have been working practically around-the-clock to bring a victory for Charlie Brown.
Democrats and Republicans alike from all over Nevada County are burning up the phone lines for Charlie. Rainstorms can't hold back the army of canvassers as they slosh down the streets.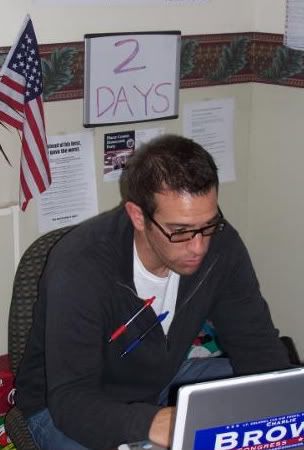 In Auburn, Sean & Jennie are busy leading a committed crew that doesn't know the meaning of the word "rest." They have tirelessly made sure Auburn and the surrounding communities are Charlie County!
All the way out in Truckee, Chris and Ari's team has been leading the way around Lake Tahoe, with Laine and friends out in the King's Beach office. Together, this team is helping bring the Tahoe-region out for Charlie.
Back here in Roseville, former Congressman and Republican Presidential candidate Pete McCloskey stopped by to help rally the troops. With Pete's wicked sense of humor and encouraging words about Charlie to boost the crowd, our canvassers and phone bankers battled the weather to storm South Placer County.
Something is happening in California's 4th District. In what most pundits once considered a "Safe GOP" district, we're winning this race. But the victory only comes if everyone gets involved. We need your final donations and some of your time to help achieve a strong victory.
Again, thank you all for what you have done to help Charlie Brown this election season. We have but a few hours until the polling places close, so please get out and make a difference while there's still time!
Sincerely,
Neil Pople
Director of Online Communications
Charlie Brown for Congress