Her wikipedia entry gives you very little more than surface information about the woman both Barack and Michelle count as their closest friend and advisor.
Jarrett is one of Senator Obama's longest serving advisors and "closest campaign aide[s] – an insider widely tipped for a top position in an Obama administration."[10][11]
" Unlike Bert Lance, who arrived from Georgia with President [Jimmy] Carter and became his budget director, or Karen Hughes, who was President [George W.] Bush's communications manager, Ms. Jarrett isn't a confidante with a particular portfolio. What she does share with these counterparts is a fierce sense of loyalty and a refusal to publicly say anything that may reflect poorly on the candidate — or steal his thunder.
During the primary season, in an article entitled Obama's Brain Trust Rolling Stone magazine offered a glimpse into Jarrett's role in the campaign:
The second influential friend in Obama's brain trust is Valerie Jarrett, who joined the campaign in the summer of 2007. At the time, insiders say, Obama didn't appear to be catching on with voters, and the mood among staffers was "Aw, man, this isn't working. These guys just aren't doing it right. They're just gonna run a bunch of ads, and then it's gonna be over." Axelrod and Plouffe were counseling patience, but the national poll numbers showed them 30 points behind Clinton. It was a combustible moment, and it could have sparked the kind of backstabbing and infighting that have destroyed so many Democratic campaigns. But Obama pre-empted any uprising by bringing Jarrett to the table to be his voice on the senior team when he wasn't in the room. Instead of an implosion, there was a change in course. Obama began to draw sharper contrasts between himself and Clinton, and the campaign began to gain ground. "Everybody kind of just swallowed and worked things out, and the warship didn't really have a dent," recalls one insider.

Jarrett, a longtime deputy to Mayor Richard Daley, met Obama in 1991 when she hired his wife, Michelle, as an assistant to the mayor. A well-connected Chicago insider, Jarrett is the most influential woman and African-American in Obama's inner circle. Her primary role is to pierce the bubble of the campaign — to shoot straight with the candidate and to give the two Davids some push-back on strategy. Accomplishing the latter task is easier than it sounds: Jarrett has known Axelrod for more than 15 years and worked closely with him on Daley's mayoral campaigns. Described as "the other side of Barack's brain," Jarrett plays the same role for the candidate's wife. "I help form a bridge between Michelle and the campaign," she says.

Jarrett describes her relationship to Obama as fraternal. "I don't have a brother," she says, "so he is like family to me." Indeed, Jarrett's personal relationship with Obama gives her a subtle, calming influence that others can't match. When Obama was cooped up in the office of his Hyde Park home after the Rev. Wright fiasco, writing the speech on race that would rescue his campaign, she reached out to him to give him a chance to let off some steam. "He was under a lot of pressure because he decided to do this speech on very short notice," she recalls. "So Sunday night, I know he's up writing this speech — Barack does a lot of his writing late at night because the house is quiet and Michelle and the girls are asleep, and that's when he thinks best. And I had heard this hilarious story about a friend of ours, and I thought, 'Well, I'll send him an e-mail. If he's focusing on his speech and he doesn't want a distraction, he can ignore it. But if he wants a break, he can lighten the mood a little bit.' He called, we had a very good laugh, and then we went back to work."

Jarrett also helps Obama with humanizing touches that — for all of the candidate's transcendent stage presence — sometimes elude the former law professor. The vivid anecdote with which he closed his speech on race — about the white campaign organizer named Ashley who, as a child, ate mustard-and-relish sandwiches during her mother's battle with cancer — was a story Jarrett had picked up on the campaign trail in South Carolina and related to Obama on a late-night flight to Georgia.
Vogue Magazine did a feature story on her, "Barack's Rock" describing her clout in Chicago:
...Valerie Jarrett's real clout comes less from her career than from her extraordinary connections and seemingly endless capacity for extracurriculars. As one observer put it, "She knows everyone in Chicago." Obama's media adviser Anita Dunn recently cracked that "she may be one of the most plugged-in people in the United States." Or as Susan Sher says, "Whatever situation she's in, she rises to the top," enumerating how Jarrett did just that at City Hall, where she ended up in the famously difficult post of chairing the Chicago Transit Authority for eight years; at the Chicago Stock Exchange; and on the board of the University of Chicago Hospital, which she now also chairs. "She is like a god in Chicago, an icon," says Adrienne Pitts, a 40-year-old lawyer who takes every opportunity to see Jarrett speak at events around the city, something she does with less frequency now that Jarrett is so often traveling with Team Obama or helicoptering into problem situations or trying to catch some of the big, joyous campaign moments and watch history change. That is, when she can get away from her day job.
CBS's Katie Couric did an interesting interview with Valerie:

Obama's "Other Half"
She discusses her relationship to Barack and Michelle, and her family.
From my perspective "who she is" has a lot to do with who her family is. Valerie Bowman Jarrett has deep roots in an African American tradition of intellectual achievement and leadership, on both sides of her family.
In a diary here recently, I debated a remark made by someone who complained that Barack is surrounded "only by white folks".
I had to smile, since for those outside the black community, it is clear that Valerie Jarrett is ofttimes mistaken for "white".
Not that I care about what ethnicity his advisers are; what is more important is the quality of the relationship, and the quality of the persons offering their support to his candidacy and Presidency. You can tell a lot about a person by examining who they trust, and who shapes their thinking. I was initially drawn to Barack because his mother was an anthropologist. I then began to look at the people he has been close to, and the first stop I made was Valerie Jarrett.
Her roots are deep in the black academic tradition, and her family could be described as part of what W.E.B DuBois depicted in his exploration of "The Talented Tenth".
Jarrett was born to an African-American family in Shiraz, Iran, where her father, Dr. James Bowman, ran a hospital for children as part of a program that sent American doctors and agricultural experts to developing countries to help jump-start their health and farming efforts. At age 5, the family moved to London for one year, then returned to Chicago in 1963. Her father, who is of African American descent, is a pathologist and geneticist. He is currently Professor Emeritus in Pathology and Medicine, University of Chicago.[3][4] Her great-grandfather was the first African-American to graduate from M.I.T., her grandfather was Robert Taylor the first black man to head the Chicago Housing Authority, and her father, Dr. James Bowman, was the first black resident at St. Luke's Hospital. Though Ms. Jarrett has never worked in Washington, her great-uncle is Democratic powerbroker Vernon Jordan. [5] Her mother, Barbara T. Bowman, is an African-American early childhood education expert and co-founder of the Erikson Institute for child development.[5][6]

She graduated from Northfield Mount Hermon, a New England boarding school, in 1974. She also received a B.A. in Psychology from Stanford University in 1978, and a Juris Doctor (J.D.) from the University of Michigan Law School in 1981.
Divorced after a brief marriage, Jarrett is a single mom and has one daughter, Laura, who attends Harvard Law School

Her father:
Dr. James Bowman was born on February 5, 1923, in Washington, D.C. He is a top expert in the fields of pathology and genetics and professor emeritus in the departments of pathology and medicine at the College at the University of Chicago. He is also on the Committee on Genetics, the Committee on African and African American Studies and is a senior scholar for the MacLean Center for Clinical Medical Ethics. Bowman received both his undergraduate and medical degrees from Howard University. His advanced academic training, study and fellowships after an internship at Freedmen's Hospital in Washington, D.C., have included a residency in pathology at St. Luke's Hospital in Chicago (1947-52); certification in pathologic anatomy (1951) and clinical pathology (1952) by the American Board of Pathology; a special research fellowship in the Department of Biometry and Genetics at University College London (1961-62); and a Henry J. Kaiser Senior Fellowship at the Center for Advanced Study in the Behavioral Sciences at Stanford (1981-82).

Bowman has received copious awards and honors for his work including numerous academic positions and appointments to various national and international committees, commissions and scientific teams. Bowman is a member of various scientific societies and editorial boards. He has published more than ninety publications in the fields of general human genetics; hematological population genetics; genetic variation among diverse peoples; and ethical, legal and public policy issues in human genetics. He is married to Barbara Bowman and has one daughter, Valerie Jarrett, and one granddaughter, Laura Jarrett.

Bowman was interviewed by The HistoryMakers on September 27, 2002.
Her mother:
Barbara Taylor Bowman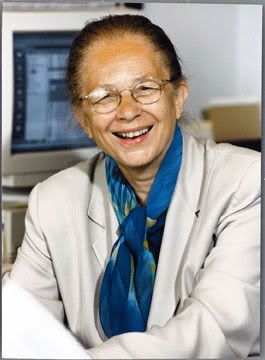 Professor Barbara T. Bowman, co-founder and former president of Erikson Institute, is an internationally recognized authority on early childhood education, a lifelong proponent of higher education for those who teach and care for young children, and a pioneer in building knowledge and understanding of the issues of access and equity for minority children. Currently, she serves as chief officer of the Chicago Public Schools' Office of Early Childhood Education. For more than 50 years, through teaching, research, and advocacy, Bowman has been a powerful advocate for children and those who have made them their life's work.

Lyndon Johnson's War on Poverty and the creation of Head Start in 1965 were the catalysts for Bowman and colleagues Maria Piers and Lorraine Wallach, with the support of businessman and philanthropist Irving B. Harris, to establish Erikson Institute in 1966. Their purpose was to educate preschool teachers on how to work with at-risk children from low-income families in the Head Start program. In the '70s and '80s, Erikson grew to meet the increasing demand for educated caregivers as more mothers entered the workforce, and as society began to understand that all children, regardless of socioeconomic status, were in need of comprehensive early education. Today, largely because of Bowman's leadership, Erikson's educational programs reach more than 2,500 students and, through them, hundreds of thousands of children. Erikson alumni include teachers, social workers, human service providers, and health practitioners, many in leadership positions around the United States and throughout the world, including England, Canada, India, Zimbabwe and New Zealand.

Born and raised on the south side of Chicago, Bowman received her B.A. in education from Sarah Lawrence College and began her teaching career at the University of Chicago Laboratory Schools' nursery school while earning her M.A. in education. Bowman served on the White House Conference on Families, Early Childhood Panel of the National Board for Professional Teaching Standards, and Advisory Council on Early Childhood Education of the Illinois State Board of Education. She chaired the Committee on Early Childhood Pedagogy of the National Research Council, is past president of the National Association for the Education of Young Children (NAEYC), and acts as an adviser to the National Black Child Development Institute. Bowman currently serves on the boards of the High Scope Educational Foundation, National Board for Professional Teaching Standards, Great Books Foundation, and Business and Professional People for the Public Interest (BPI). Bowman also writes for leading academic journals and reports, and edited the National Academy of Science's Eager to Learn: Educating Our Preschoolers. She served on the National Research Council's literacy committee that produced the report, Preventing Reading Difficulties in Young Children, and participated in a public schools–focused project that introduced developmentally appropriate practices and authentic assessment in the early grades.
Robert Rochon Tayor's, (Barbara Taylor's father) name was legend in Chicago, and was once was attached to the largest housing project in the United States. The Chicago black community was engaged in a battle with the Chicago Housing Authority, and after pressure he became the first African American appointed to that board, on November 30, 1938.
The NYTimes documented his battles in Chicago:
In Chicago the fates have avenged themselves on the fighting liberals of the first half of the 20th century. Their names live on in the titles of the city's most infamous public housing projects. Ida B. Wells, Henry Horner, Harold L. Ickes, Jane Addams, John Peter Altgeld -- all instantly call to mind stories of children falling out of windows, broken heating that never gets fixed and gun battles between teen-age gangs. The most memorialized liberal of all was Robert R. Taylor, the first black chairman of the Chicago Housing Authority; the Robert Taylor Homes are Chicago's (and America's) biggest project, 28 16-story brick buildings laid out in a narrow two-mile strip, housing more than 25,000 people.

Robert Taylor lost the great battle of his public career, as liberals often do in Chicago. When the Truman Administration's Federal Housing Act of 1949 provided funds for the construction of 800,000 new units of public housing, Democratic Chicago got its fair share of them. Taylor quickly produced a list of the sites where he intended to build. Most of them were on vacant terrain in white neighborhoods.

At the time, black migrants from the rural South, pushed off the land by the development of machines that could pick cotton and pulled to Chicago by the booming unskilled labor market there, had been coming to town at a rate of more than a thousand a month. As the poorest people in Chicago, the black migrants were the most obvious candidates for billets in the new housing projects. Taylor's list of sites was received as a master plan for neighborhood racial integration on a grand scale.

But Robert Taylor's list engendered a furious response from the neighborhood "improvement associations" of white Chicago. In 1950, the City Council rejected most of his sites and approved its own list, which put almost all the new public housing in black neighborhoods, on land to be made available by tearing down existing slums. Humiliated and bitter, Taylor resigned as chairman. Ten years later, the Robert Taylor Homes rose on the former site of one of the poorest tenement neighborhoods in black Chicago -- just the kind of place where Taylor didn't want new public housing to be built. Taylor and his executive secretary at the Chicago Housing Authority, Elizabeth Wood, had dreamed that black and white tenants would live side by side in the new projects; the Robert Taylor Homes have always been essentially all black. The monument to Robert Taylor's memory encapsulates exactly the principles he found repellent, and fought against for years.
The Robert Taylor Homes housing project was completed in 1962 and named for Robert Taylor, an African American activist and Chicago Housing Authority (CHA) board member who in 1950 resigned when the city council refused to endorse potential building locations throughout the city of Chicago that would induce racially integrated housing.

At one time, it was the largest housing project in the country, and it was intended to offer decent affordable housing. It was composed of 28 high-rise buildings with 16 stories each, with a total of 4,321 apartments, mostly arranged in U-shaped clusters of three, stretching for two miles (three kilometers).[1] The Robert Taylor Homes were also home at one time to such celebrities as Mr. T, Kirby Puckett, and current Massachusetts governor Deval Patrick.
His predictions about the fate of segregated housing came true:
Robert Taylor Homes faced many of the same problems that doomed other high-rise housing projects in Chicago such as Cabrini-Green. These problems include narcotics, violence, and the perpetuation of poverty.

Planned for 11,000 inhabitants, the Robert Taylor Homes housed up to a peak of 27,000 people. [2] Six of the poorest US census areas with populations above three people were found there. Including children who are not of working age, at one point 95 percent of the housing development's 27,000 residents were unemployed and listed public assistance as their only income source, and 40 percent of the households were single-parent, female-headed households earning less than $5,000 per year. About 99.9 percent were African-American. The 28 drab, 16-story concrete high-rises, many blackened with the scars of arson fire, sat in a narrow two-block by 2.5-mile[3] (300 m by 3 km) stretch of slum. The city's neglect was evident in littered streets, poorly enforced building codes, and scant commercial or civic amenities.
His father was Robert Robinson Taylor: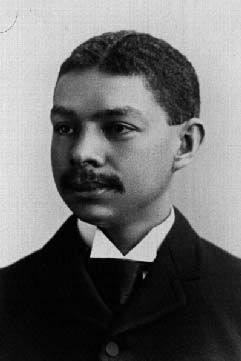 Robert Robinson Taylor
Born on 8 June 1868 in Wilmington, Taylor came from a relatively privileged family background. His father, Henry Taylor, was the son of a white slaveowner and black mother, and as such had been allowed enough freedom before the Civil War to go into business for himself. He developed a prosperous career as a contractor and builder, constructing cargo ships that plied trade routes between the United States and South America via the Caribbean. Also active in building construction, he erected a number of commercial and residential edifices in the Wilmington area and elsewhere. The Taylor family resided at 112 North 8th Street in Wilmington.(5)

Robert Taylor's early schooling took place in Wilmington at the Williston School and later at the Gregory Institute, a school for blacks operated and maintained by the American Missionary Association. After graduating, he worked in his father's business and learned the rudiments of the building trade. Both father and son soon agreed that the younger Taylor should formalize his technical training. They set their sights on MIT, arguably the institution with the best program in architecture available. "The Institute," as one professor in the architecture department described it around this time, "offers unsurpassed advantages for the study of architecture."
Robert Taylor became the first black man to enter MIT, and the first accredited African-American architect. After he graduated from MIT he went on to work with Booker T Washington at Tuskegee Institute.
Taylor arrived at Tuskegee in the fall or winter of 1892. With the exception of a brief period from 1899-1902, when he returned to Cleveland to work on his own and as a draughtsman for the architectural firm of Charles W. Hopkinson, his entire career was spent at Tuskegee. He was instructor in architectural drawing and architect to the institution, 1892-99. Following his return to Tuskegee from Cleveland in 1902, he served as architect and director of "mechanical industries" (sometimes referred to simply as "industries" or as "industrial training") until his retirement in the mid-1930s. He also served for a period as vice-principal of Tuskegee, beginning in 1925. In 1929, under the joint sponsorship of the Phelps-Stokes Fund, the Liberian government, and Firestone Rubber, he went to Kakata, Liberia to lay out architectural plans and devise a program in industrial training for the proposed Booker T. Washington Institute.(26) This institution became known as "the Tuskegee of Africa." Also in 1929, Taylor was awarded an honorary doctorate by Lincoln University in Pennsylvania. He served on the Mississippi Valley Flood Relief Commission (appointed by President Herbert Hoover) and was chairman of the Tuskegee chapter of the American Red Cross. Following his retirement to his native Wilmington in 1935, the governor of North Carolina appointed him to the board of trustees of Fayetteville State Teachers College. Taylor was also a trustee of Chestnut Street Presbyterian Church in Wilmington and treasurer of the local "colored" library board. He was a mason, as well as a member of the Phi Gamma Mu and Phi Beta Sigma fraternities, the Society of Arts in Boston, the American Economic Society, and the Business League of Tuskegee.
Perhaps, to some of you "roots" may not matter. But for many of us in the African-American community it is important to emphasize a tradition of education, scholarship, and those individuals who have brought those skills to bear in our community, serving as role models, and an inspiration to achieve.
Valerie Bowman Jarrett is one of those individuals. Steeped in a tradition of scholarship and community responsibility she has a fascinating and rich heritage. It will be interesting to see what lies ahead for her in the future.
***Update: Thanks for recommending***
Looking forward to seeing what other folks from diverse backgrounds our POTUS-elect recommends to serve with him.