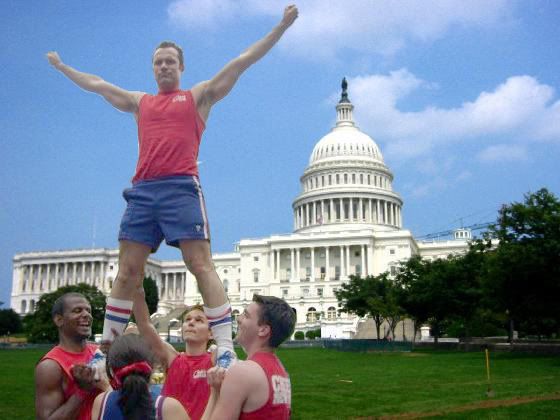 Send teh gay DC's way: I'm appealing to Kossacks to lobby New York Gov. David Patterson on my behalf. Tell him to name Clarknt67 as the successor to Hillary Rodham Clinton's US Senate seat upon her resignation to serve in the Obama administration.
• I promise to spit in Joe Lieberman's coffee anytime I see he's left it unattended.
• I promise to meet with Carla Bruni for brunch in Paris once a month with only one pre-condition: she brings along Kyle Minogue and Madonna.

• I promise to commit bailout funds to the CW network to keep Gossip Girl on the air, regardless of its Neilsen ratings.

• I promise to be on-call 24/7 for Obama family puppy-sitting.

• I promise to foster unity by forming a bipartisan Congressional cheer squad.

• I promise to be no worse than the rest.

Join my Facebook group and I thank you for your support (and remember, I called "dibs!" first).