Many of you know the story of Kossacks' involvement with saving the Pretty Bird Woman House, which is a women's shelter on the South Dakota side of the Standing Rock Reservation. Last fall we conducted a fundraiser that raised enough money to buy the shelter an entire new house.
Since this week is the beginning of the holiday giving season, I want to give you an update on the shelter and some ideas for donating if you are so inclined.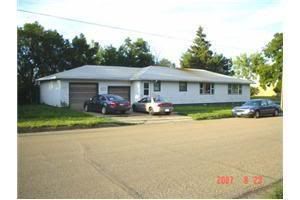 First, for everyone who donated to the furnace fund drive that we did in memory of Joe Biden's mother-in-law, Bonny Jean Jacobs, I want to share the letter I sent along with your condolence messages.
Dear Senator Biden,

I am writing to you on behalf of the members of the Daily Kos community who wanted to express their condolences for the recent death of your mother-in-law, Bonny Jacobs.

We were looking for a way to pay tribute to her, and decided that since you are the author of the Violence Against Women Act (VAWA) it would be fitting to support a women's shelter in her memory.

Last year, members of the netroots got together to buy a new home for the Pretty Bird Woman House, a women's shelter on the South Dakota side of the Standing Rock Sioux Reservation. Thanks to VAWA funds, it is now fully functioning.

During the course of this year, it became apparent that the house was in desperate need of a new furnace. Because so many members of our community were anxious to commemorate Mrs. Jacobs, we were quickly able to raise enough money for one. Because of their respect for your family, this winter battered women on the reservation will have a warm place to stay.

Attached is a list of all of the donors to the furnace project and their email addresses, along with messages of condolence to your family.

We would also like to extend our best wishes for your future White House occupancy, which we know would make Mrs. Jacobs very proud.
(I knew Obama was going to win when I wrote the letter).
We had enough money for the new furnace by the third week in October. I had promised to send the letter before the end of the campaign, and I just squeaked in with it on November 3. Unfortunately, my own mother died of pancreatic cancer just as the fundraiser was ending, so that was the best I could do.
The new furnace was installed on November 12th. YAY everybody. Now the women will be warm this winter. They were all SO psyched to get it.
A few people have been wondering what they can do for the shelter around the holidays.
Here are a few ideas.
Contribute to the general fund. The shelter always needs money for expenses that aren't covered by grants (everything is tax deductible).
Contribute to the gift card fund for the shelter staff. Women's shelters are always underfunded and the staff underpaid. There is no money for bonuses ever, so if you'd like to see the staff get a few extra prezzies this year, contribute here. I will go buy Visa gift cards from the local bank, so they can use them anywhere they please.
Buy some towels. Right now the shelter is having a towel and wash cloth shortage because it lets women coming and going take their towels with them. Anna's Linens online seems to have really good prices.
Other general items that are always needed are:
Twin and queen size sheets and blankets, toothbrushes and toothpaste, shampoo and conditioner, women's hygiene items, diapers of all sizes, baby wipes, first aid kit items, and analgesics such as ibuprofen and aspirin.
Address to send items and checks:
Pretty Bird Woman House
211 First Ave W.
McLaughlin, SD 57642
FREE things you can do. The economy sucks, I know, and I for one am one of the Kossacks out of work (don't feel sorry for me, I just handed in a dissertation, so I'm hopeful for the future). There are 2 things you can do that I would call passive giving.
* Sign up for
iGive
. If you do this, whenever you shop at what seems to now be most online stores, the store will donate a percentage of your purchase to the shelter. Everybody has to shop for the holidays, so if you shop online, this is the way to go. Since last year we've raised over $300 in this kind of passive giving, just with 60 people on the list. Imagine of we had 300 people on it? * If you download this GoodSearch bar and use it when you do a search, they will donate 2 cents for each search. That adds up, especially if there are a lot of people doing the searches. Since last year, we've raised $118 on
GoodSearch.
Passive giving, I like it!
Buy Christmas presents for women and children who will be at the shelter. I've been talking to the shelter director about this, but one of the staff just quit so right now she's having a hard time keeping her head above water. Here are some good ideas from another shelter director.
Don't forget socks, underwear and sweats!

As a shelter director, I can tell you this - the women & kids who are there right now, will probably not be there by Christmas

I always tell generous donors to send gifts that you and your family members would like to receive for a Christmas present.

So, if you are an adult woman, you might want a nice robe or pajamas, slippers or perfume or a long distance calling card or a beautiful warm neck scarf with matching hat & gloves for the winter, a watch, or a clock radio or a nice new hair dryer or straightener or culring iron, diaries, journals, wallets, backpacks, picture frames, photo albums.

The majority of children in shelter are between the ages of 2 and 12 with all ages sprinkled in, so legos and action figures are good for boys, coloring books, word puzzles books, games, decks of cards, dolls/barbies of all cultures, leapster learning toys, anything Disney, Bratz, Dora & Diego, SpongeBob.

Don't forget about the batteries if you purchase a gift that requires batteries, please send them with the gift!

For the tweens & teens, hand held games, travel games, music by Jonas Brothers, Hannah Montana, Cheetah Girls, sleeping bags, blankets, backpacks, belts, hand bags, cosmetics, hair accessories, small suitcases on wheels, disposable cameras are so cheap these days!

Gift cards are always great for all - food, clothing, gas cards, phone cards, shoes.

Keep the candles for yourself - it is not usually safe to burn candles in a shelter home but the temptation is so great if you have one!

When thinking shelter, remember storage is at a premium so think smaller, more portable gifts.
The Pretty Bird Woman House operates at capacity nearly all the time. One of their staff just quit (too much stress), and they are quite over their heads right now with the work load. Thanks to YOU this shelter exists. Without you, the women on the Standing Rock Reservation wouldn't have any place to go if they are victims of domestic violence. You are amazing.
PS We'll need to keep this diary going to raise holiday funds. Feel free to take any of this material as your own to keep it posted.