If I had to bet the ranch, I'd bet against Arlen running for reelection.
I also believe there's scant chance that he'd cross the aisle between now and 2010, although a healthy Specter in 2010 would be attractive if he ran as a Democrat.
But...
he's not healthy,
and he'll be 80 years old in two years.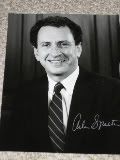 A much younger Arlen Specter (circa: around the time we first met).
Plus...
South of Ted Stevens' cryogenically frozen Alaskan tundra, most 80 year olds suffer from tired bodies with questionable tread life (pun intended).
Until recent health issues finally slowed him down, Robert Byrd was the Senate's 90 year old exception to the rule, and many people believe he's been quietly dead for the last 20 years.
So here's the poop, or scoop, or poop scoop on PA-v2010, as I see it...
Arlen has always schtuck to his schtick - whether it's loyalty to the Republican Party or his Single Bullet Theory as a member of the Warren Commission (bless his misguided heart).
In a previous political reality, Specter was a Republican District Attorney of Philadelphia!
If you know Philadelphia, that's as implausible as Barack Obama being elected Governor of Oklahoma (then again, who thought he'd win Indiana?).
SIDE NOTE - A Philadelphia Native's Travel Guide to Philadelphia:
Have you noticed that I use the long form "Philadelphia" and not "Philly?"
That's because native Philadelphians call Philadelphia, "Philadelphia"... never "PHILLY!"
Sure, the diminutive "Philly" is short and fuzzy, but that would be too easy.
Remember, we waited over a hundred years for our first World Series victory. Even the seemingly diminutive term for our local baseball team came from a cigar, and not the city the team represents.
Us real natives only use the term "Philly" when referring to neighborhoods, like South Philly, West Philly, North Philly, etc. If you hear a Philadelphian say he lives in "Philly," the guy's either a carpetbagger or infected with a brain-eating virus and would lose any bid for local public office (although the brain-eating virus problem would be good preparation for a run at Governor of Alaska). Also, a true Philadelphian mispronounces the city's name as "Phil-Delphya - missing the first "A" and with a quick "phya" at the end. But the truest test of birth right is the pronunciation of the "Schuylkill" river. Most Philadelphians pronounce it "Skeeyoogul"(with the "yoogul" said quickly. The correct pronunciation is "School Kill" (with equal emphasis on both syllables). It's okay to pronounce the name of the city and its smaller of two rivers correctly in front of a native. They can't hear their own affliction.
Third tip: Philadelphians don't get moist over Rocky any more than San Franciscans pine for the Zodiac Killer...
and don't call their town "Frisco."
Finally, candidates who win Philadelphia in local, State and National elections order their cheese steaks at Pat's on 9th Street - not Gino's across the street. Gino's is the other steak joint on the cornerand it's owned by a Republican (maybe the solitary Republican in South Philly)). He keeps a friendly sign in the order window that declares "Only English Spoken Here." Apparently, "Go Away Wetbacks" was already copyrighted.
Before the Iowa Primaries, I ran into Rudy Giuliani at Gino's proudly and defiantly ordering a cheese steak in his Brooklynese English.
How did that work out for him?
I rest my case.
Speaking of Rudy, where the hell was I before I so Rudely interrupted myself?...
Right. Who's going to be the next US Senator from PA?
As a recording engineer, I worked with both Arlen and Bob Casey Sr. during the same Gubernatorial campaign about a thousand years ago - and I liked both men, personally. Politically, I didn't much care for Casey's Conservative social agenda, and In Arlen's case, I remember musing to myself that he would make a lousy Governor and that the Senate was a more natural fit with his personality.
Ultimately, Casey was the right fit for Governor but way Right of center - and I was way right about Arlen's true calling.
But now, Arlen Specter's party has left him for some narrow Holy War agenda, and politically and personally, one last hurrah for Arlen is unlikely.
But gutsy and ever the Party loyalist, Specter will try to hang on until the end of his term.
He's been fighting a tough personal battle - one that's often brutal, and I do wish him well.
Caring little for the man or his distinguished service, the Palican Party (nee Republican) will be gunning for Specter's seat in the 2010 Primaries and will attempt to nominate a Santorum clone Model #2010 - and like Godzilla 2000, it will be a disappointing rip-off of the original 1954 monster...
..and without Ironsides.
If the Palicans mount a successful coup against the last vestiges of the old PA GOP, they'll be singing another Lynn Swan Song come November, 2010.
Between Philadelphia, Allegheny and the ever-growing Democratic majorities in Montgomery, Delaware and Bucks Counties, you can no longer rule out either a Liberal or Conservative Democrat to win the Governorship or US Senate seat. The late great Liberal Joe Clark could finally win reelection.
The Democrats will probably promote someone from their current political ranks to run for Specter's seat. If there's no sex or financial scandal attached to that ultimate candidate, the Dems will easily win the General. Surviving scandals is the one strong suit of the Republican Party. Hypocrisy and dishonesty are expected and rewarded in today's Palin-styled GOP. Still, it would have been a great YouTube moment had Santorum been videotaped schtuping a Collie. Now that Santorum is history, nobody cares.
THANKFULLY, NO PICTURES OF SANTORUM WITH COLLIE CURRENTLY AVAILABLE
Also, I wouldn't rule out Chris Matthews as a viable candidate. He's slick, has worked on the Hill, is connected and knows the game.
And, while many would disagree with me (my own son included), Michael Nutter is one of the most quietly underrated Democrats in the Commonwealth. If he's interested, he may just slip in under the radar.
Not unlike Sleeper Cells (very quietly) more Casey brothers out there. I've met them all - and they're all likable and electable Conservative Dems - AND loyal to the Party over personal ideologies - unlike their Southern counterparts. The Casey family is so damned nice, even a Lefty like me is willing to campaign for them. I spent 5 hours driving to Scranton and back to attend a Bob Casey, Jr. rally when he ran for the Senate. If you've ever been to Scranton, then you know I've already made the ultimate sacrifice to my Country.


Plus, it's getting really hard to beat any Conservative Democrat in Pennsylvania.
They just don't have any natural enemies.
Second to last, but far from least, is Ed Rendell.
Eddie's one big hunk of love.
He loves everybody and everybody loves him back.
And who can hate a politician who wears his shirt out of his pants and wears pants that are too short?
Among the Haute Couture crowd, Ed's the Anti-Obama.
However, I just don't see Ed leaving the State... but who knows.
Even Midge probably has no clue.
Of course, Harrisburg isn't much more exciting than Scranton. It's just quicker to get back to civilization from Rt 276 than from Rt 476.
And last, but least, there's me.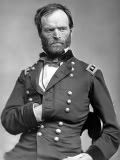 As a True-Blue Pennsylvanian, through and through.
If nominated I will accept.
If elected I will serve.
If either of those two events actually occurs, get ready for the Rapture.
But if you do choose me as your next Senator, here are my campaign promises to you, the voters of the Fine Commonwealth of Pennsylvania.:
If elected, I WON'T embezzle from my fellow Pennsylvanians - only from out-of-Staters.

I WILL have sex with anything that moves assuming I can put together a coalition of the willing (not including Santorum or farm animals).
Feel free to vote for your favorite next Senator from PA, below.