My long wait is over. They have arrived.
The celtic knot bead pendants.
What's the big news? you may ask. Well, it isn't really big news. Except I've been waiting for MONTHS for my bead supplier to get some.
I don't know if it's the sluggish economy or something else, but the manufacturer or the wholesale seller, or whoever my store orders these celtic knot bails from, just wouldn't send out any.
But now they have. Yey! This means I can finally make pendants with them once more. They were very popular with people before I ran out.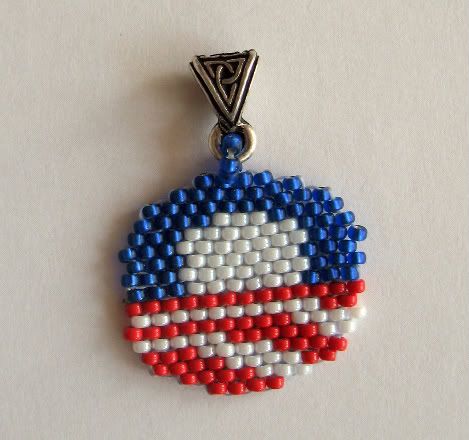 That's basically it.
I'm still sending out resumes for various jobs, and none of them are being responded to. These days, employers can probably get the person with the exact qualifications they want and more, so no one's settling for my inexperienced ass.
So I'm left with a lot of time for jewelry-making. Which is why this makes me all giddy. I've become rather invested in the whole enterprise.
Who knows, maybe in a few years I'll start a line of designer jewelry of my own. And it'll be unique, and wild, and utterly covetable.
Or maybe I will finally get a job and start earning some actual money. :-/