Kath25 will be in the metro area for the holidays, so we're organizing a special late-December meetup. The dates we're looking at are Dec. 28, 29 and 30.
Who's going to be around???
Wouldn't you like to join us? Here's some inspiration -- photos from our meetup earlier this month.



sidnora, vancookie, dansac and blue jersey mom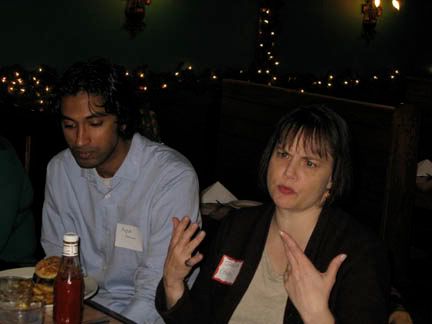 brownsox and javelina


Now doesn't that look like fun?
Add a little of this, and you've got a party:



note: As I mentioned in a previous meetup dairy, I can not continue to organize these things. We'll need someone, or a couple of someones, to take over if meetups are to continue. plf515 expressed interest, but I'm sure he'd love to have help. If you're interested, please mention it in the comments.