We Shall Keep the Faith

Oh! you who sleep in Flanders Fields,
Sleep sweet - to rise anew!
We caught the torch you threw
And holding high, we keep the Faith
With All who died.

We cherish, too, the poppy red
That grows on fields where valor led;
It seems to signal to the skies
That blood of heroes never dies,
But lends a lustre to the red
Of the flower that blooms above the dead
In Flanders Fields.

And now the Torch and Poppy Red
We wear in honor of our dead.
Fear not that ye have died for naught;
We'll teach the lesson that ye wrought
In Flanders Fields.

by Moina Michael, November 1918
Tonight we remember Sgt. 1st Class David R. Hurst, 31, of Fort Sill, Oklahoma, who was killed on June 7 in Baghdad, Iraq.


We also welcome home Sgt. 1st Class W.T. Akins, U.S. Army, of Decatur, Georgia, missing in action from the Korean War, and whose remains have been identified and will be returned to his family for burial with full military honors


Sgt. 1st Class David R. Hurst
From the Department of Defense:
The Department of Defense announced on June 9 the death of a soldier who was supporting Operation Iraqi Freedom.

Sgt. 1st Class David R. Hurst, 31, of Fort Sill, Okla., died June 7 in Baghdad, Iraq, of wounds suffered when his vehicle encountered an improvised explosive device. He was assigned to the 2nd Battalion, 30th Infantry Regiment, 4th Brigade Combat Team, 10th Mountain Division (Light Infantry), located at Fort Polk, La.
from NOLA.com:
Hurst was serving his second stint in the Army. He first joined the Army in March 1995 and was honorably discharged in June 1998. He returned to active duty in August 1999.
According to Fort Drum Sgt. Hurst was serving his 3rd tour of duty in Iraq.
The Town Talk reports that:
Hurst's awards include the Purple Heart, Bronze Star Medal, Meritorious Service Medal, Army Commendation Medal, Army Achievement Medal, Army Good Conduct Medal, National Defense Service Medal, Iraq Campaign Medal, Global War on Terrorism Service Medal, Noncommissioned Officer Development Ribbon, Army Service Ribbon, Overseas Service Ribbon, Drill Sergeant Badge, Expert Infantry Badge, Combat Infantry Badge, and the Parachute Badge.
Sgt. Hurst is the 67th soldier from Oklahoma to be killed in Iraq. Pictures and profiles of Oklahomans killed in Iraq and Afghanistan can be found here
Legacy.com has a guest book for Sgt. Hurst.
One person who knew Sgt. Hurst left this comment:
I am truly sorry for the loss of such a unique individual. I will never forget you Bro. Great soldier, great infantryman just a pleasure to be around. Your brother in arms.
Another wrote:
It was with tear-filled eyes that I saluted SFC Hurst as he left our Forward Operating Base here in Baghdad on his way home one final time. He is forever a hero. May he rest in peace and may you find comfort in knowing he will never be forgotten.
Someone left this beautiful comment in the guest book:
To the Hurst family,

I know there are no words to say, except how sorry I am for your loss. May you hold Davids' memory in your heart and please remember he shall never be forgotten.

...For you every single soldier
Those who served so honorable
Your life was forever altered
While I'm home safe and free
I stand with grateful admiration
I stand respectful and so proud
I know I'm only a civilian
And I don't even know if it's allowed.

But I salute you; allow me the honor
to salute you with permission let me say
Even though I hold no rank know that from my heart
My humble gratitude comes from the deepest part.
I salute you.
Sgt. Hurst is survived by his parents who live in New Orleans as well as by two brothers.

Thank you Sgt. 1st Class David R. Hurst for your service. May you rest in peace, and may your loved ones find peace and comfort.


Sgt. 1st Class W.T. Akins
From the Department of Defense:
The Department of Defense POW/Missing Personnel Office (DPMO) announced on June 9 that the remains of a U.S. serviceman, missing in action from the Korean War, have been identified and will be returned to his family for burial with full military honors.

He is Sgt. 1st Class W.T. Akins, U.S. Army, of Decatur, Ga. He will be buried on June 26 in Arlington National Cemetery near Washington, D.C.

Representatives from the Army met with Akins' next-of-kin to explain the recovery and identification process, and to coordinate interment with military honors on behalf of the Secretary of the Army.

In November 1950, Akins was a member of the Medical Company, 8th Cavalry Regiment, 1st Cavalry Division then occupying a defensive position near Unsan, North Korea north of a bend in the Kuryong River known as the Camel's Head. On Nov. 1, elements of two Chinese Communist Divisions struck the 1st Cavalry Division's lines, collapsing the perimeter and forcing a withdrawal. Akins was reported missing on Nov. 2, 1950 and was one of the more than 350 servicemen unaccounted-for from the battle at Unsan.

In April 2007, the Democratic People's Republic of Korea (D.P.R.K.), acting through the intermediary of New Mexico Governor Bill Richardson and former U.S. Secretary of Veterans Affairs Anthony Principi, repatriated to the United States six boxes of human remains believed to be those of U.S. soldiers. The D.P.R.K. reported that the remains were excavated in November 2006 near Unsan in North Pyongan Province.

Among other forensic identification tools and circumstantial evidence, scientists from JPAC and the Armed Forces DNA Identification Laboratory also used mitochondrial DNA and dental comparisons in the identification of Akins' remains.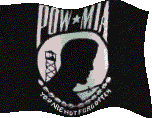 Thank you for your service Sgt. 1st Class W.T. Akins. Welcome home, and may you rest in peace. May your loved ones find peace and closure.


******************************************************************************
What You Can Do
More than 30,000 service members have been wounded and soldier suicides are at a record level. Those currently serving in the wars in Iraq and Afghanistan would also be grateful for support, even if it's only a letter or a small care package.
Go visit: * Anysoldier.com * Operation Helmet * Fisher House * Netroots For The Troops: Cost-Free Way to Help(how to write letters to soldiers) * Netroots For The Troops: care packages at Netroots Nation

(big thanks to timroff for the beautiful logo)

About "I Got the News Today" (IGTNT)
I Got the News Today is a diary series intended to honor, respect and remind.; its title is a reminder that almost every day a military family gets the terrible news about a loved one. Diaries about the fallen usually appear two days after their names are officially released, which allows time for the IGTNT team to find and tell their stories.

Click here to see the series, which was begun by i dunno, and which is maintained by Sandy on Signal, monkeybiz, noweasels, MsWings, greenies, blue jersey mom, Chacounne, twilight falling, moneysmith, labwitchy, joyful, roses, SisTwo, SpamNunn, JeNoCo and me, a girl in MI. These diaries are heartbreaking to write, but, we believe, an important service to those Americans who have died, and to our community's respect for and remembrance of them.
Please bear in mind that these diaries are read by friends and family of the service members chronicled here. May all of our remembrances be full of compassion rather than politics.