The Department of Defense announced four casualties in Afghanistan. So far, the war in Afghanistan, also called Operation Enduring Freedom, has claimed 532 American lives. According to the Iraq Casualty Count, there have been 4110 killed in Iraq.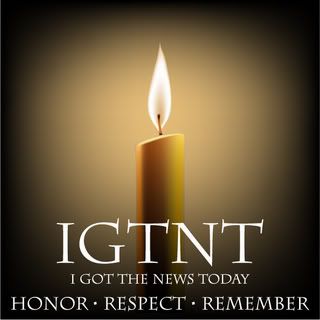 DoD Identifies Army Casualties
The Department of Defense announced today the death of four soldiers who were supporting Operation Enduring Freedom. They died June 21 in Kandahar City, Afghanistan, of wounds suffered when their vehicle encountered an improvised explosive device and small arms fire.

Killed were:

Lt. Col. James J. Walton, 41, of Rockville, Md., who was assigned to a Military Transition Team, 1st Brigade, 1st Infantry Division, Fort Riley, Kan.

Spc. Anthony L. Mangano, 36, of Greenlawn, N.Y., who was assigned to 2nd Squadron, 101st Cavalry (Reconnaissance, Surveillance and Target Acquisition), New York Army National Guard, Geneva, N.Y.

Sgt. Nelson D. Rodriguez Ramirez, 22, of Revere, Mass., who was assigned to 2nd Squadron, 101st Cavalry (Reconnaissance, Surveillance and Target Acquisition), New York Army National Guard, Geneva, N.Y.

Sgt. Andrew Seabrooks, 36, of Queens, N.Y., who was assigned to 2nd Squadron, 101st Cavalry (Reconnaissance, Surveillance and Target Acquisition), New York Army National Guard, Geneva, N.Y.
Lt. Col. James Walton is the 9th Lt. Colonel killed in Operation Enduring Freedom. He was a graduate of West Point and a Soldier committed to his country. Today, June 26, would have been Lt. Col. James Walton's 4th Wedding Anniversary. Sadly, he and three others were killed in an ambush in Kandahar, Afghanistan. His wife, Sarah Moschler Walton, knew her husband took his service seriously and respected his work. He was proud of his work helping to train the Afghanistan Army.
Sarah's father, Joseph Moschler, spoke to the Baltimore Sun
"He was there to train the Afghan military, and he looked forward to it, he believed in it and he cared about it," said Mr. Moschler, of Midlothian, Va. "He was the most dedicated man to his job I have ever known."
Sarah received the news of her husband's death while at a Walton family reunion in Virginia. She was devastated by the news, but the family was all together to comfort one another and share memories of James Walton. Walton's sister, Kyle Cotrell, herself a retired Lt. Col. with the Marines, told the Baltimore Sun:
"It has been a blessing that we could all be together and share laughter and tears," she said.

They have shared stories of "Jimmy," the second-youngest of five children, a standout on the diving team at West Point, an optimistic "born leader" who was always trying something adventurous, from rock climbing and rappelling to flying.
snip
"There was a feeling in my family: To whom much is given, much is expected. The manner in which we chose to do that was in the military. It was an avenue to which we could give something back to a country that gave so much to us."
James and Sarah were a happy couple, both enjoyed hiking, running and being outdoors. They volunteered with animal rescue shelters and adopted a cat and a dog. The couple planned on adopting a child.
My heart goes out to his wife: Sarah and the Walton, Cottrell, and Moschler families.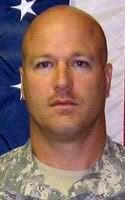 Photo of Lt. Col. James Walton
Sgt. Nelson Ramirez proudly enlisted in the Army National Guard in 2003. He wanted to provide for his wife and baby daughter. The Army also helped him get his GED and some computer skills. He matured into a fine young man, who loved his family. His mother told the
Boston Globe, how he called home everyday. He couldn't wait to come home in August to see his wife, daughters and parents. The mom said:

"Even though he was so far away, he was so close to me," said his mother, Diana Ramirez of Chelsea, who said that there were no secrets between her and her second-oldest child and oldest son. "He didn't give me a chance to miss him a lot."

Nelson's father told the Boston Globe, his son would have been out in January. He planned to join the Coast Guard and train to be a pilot. His son enjoyed helping others, especially children.

From the Boston Globe:

Amongst barefoot children he had met in the war, children whose faces lit up when he gave them something as simple as a pen or a snack, Sergeant Nelson Rodriguez Ramirez had his faith in his service renewed, his father said yesterday. "He didn't like war, but it was in his heart to be there and protect those kids."

Rest in peace, Sgt. Nelson Ramirez. My deepest condolences to his wife, daughters, and parents.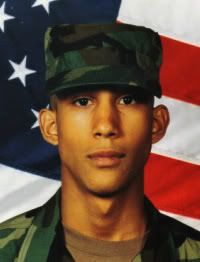 Photo of Sgt. Nelson Ramirez
Sgt. re-enlisted in Army to stave off home foreclosure

36 year old, Sgt. Andrew Seabrooks, promised his dying mother in 2005, he would always keep her home and protect and care for his sister who suffers from Downs Syndrome. The Queen's Courier wrote:

The two-family home he lived in at 109th Avenue and 133rd Street belonged to his mother, who died on January 30, 2005.

Her dying words to her son were, "Take care of the house and your sister."

Seabrooks' sister, Melissa, 39, has Down syndrome and lived with him.

snip

He had already served a tour of duty in Iraq when, facing foreclosure and having trouble making his mortgage payments, the mobile-audio equipment installer volunteered to go to Afghanistan to stave off foreclosure of the family home.

He always said, "I'm not letting this house go," according to family members.

The family talked to Seabrooks the day before he died, he told them he would be home July 3 through 10 for some respite. His last words were ""I'm coming home. Don't give up the house."

This is beyond tragic. My heart goes out to the Seabrooks family. My deepest sympathy to the family.

Seabrooks was a family man and wanted to provide for them.
Photo of Sgt. Andrew Seabrooks
Greenlawn Soldier killed in Afghanistan

Anthony Mangano, 36, enjoyed his work helping kids and the locals in Afghanistan. His mother told the New York Daily News her son was proud to be in the Army and serve his country. Her son owned a construction company and planned to resume work when he returned in December. Anthony Mangano had served in the Army National Guard in 1991, and felt a need to re-enlist. Mangano enjoyed passing out candy to the children. He loved kids.

His mother described his reason for serving in a letter he wrote to her:

via New York Daily News

"The most important thing to understand is this was my choice to go fight and die in the name of the United States of America, to defend the greatest country in the world."

"He was brave. He had a good heart. He worked hard and honestly I feel like he's a hero. I'm going to miss him so much," his mother said.

Besides his mother, Sgt. Mangano is survived by his wife, Tatiana, a brother and stepsister. My heart goes out to the family.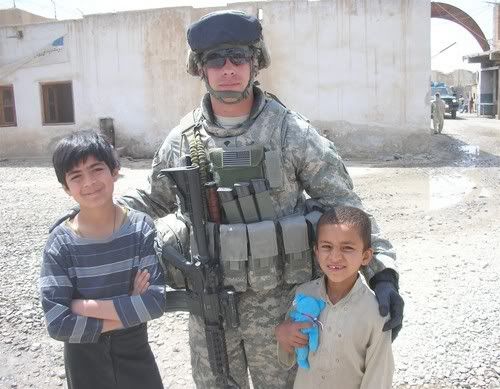 Photo of Sgt. Anthony Mangano
In honor for their service, Governor David Patterson of New York ordered flags flown at half-mast. His statement is here at NY Governor:
GOVERNOR PATERSON DIRECTS FLAGS TO BE FLOWN AT HALF-STAFF
Governor David A. Paterson has directed that flags on State government buildings across New York be flown at half-staff on June 27, 2008 in honor of three members of the New York Army National Guard who were killed in action in Afghanistan on June 21, 2008.

Sgt. Andrew Seabrooks, of South Ozone Park, Queens; Specialist Anthony Mangano, of Greenlawn, Suffolk County; and Specialist Nelson Rodriguez-Ramirez, Revere, Massachusetts, died when their unit came under attack outside Kandahar, Afghanistan.

"On behalf of the citizens of New York I want to express my deepest regret at the loss of these three members of the New York Army National Guard," said Governor Paterson. "These brave soldiers fought to protect their State and Nation and it is with terrible sadness but also tremendous pride that we remember their sacrifice. Our hearts go out to their families and their fellow soldiers."
About "I Got the News Today" (IGTNT)
All of the U.S. fatalities can be seen here and here. They all had loved ones, families and friends. The DoD news releases are here. I Got the News Today is intended to honor, respect and remind. Click the IGTNT tags below for previous diaries.
I Got the News Today is a diary series intended to honor, respect and remind. Its title is a reminder that almost every day a military family gets the terrible news about a loved one. Diaries about the fallen usually appear two days after their names are officially released, which allows time for the IGTNT team to find and tell their stories.
Click here to see the series, which was begun by i dunno, and which is maintained by monkeybiz, noweasels, MsWings, greenies, blue jersey mom, Chacounne, twilight falling, moneysmith, labwitchy, joyful, roses, SisTwo, a girl in MI, Spam Nunn, JeNoCo and me, Sandy on Signal. .
Please bear in mind that these diaries are read by friends and family of the service members chronicled here. May all of our remembrances be full of compassion rather than politics.
I Got the News Today and MoJo Friday are working together to send care packages through Netroots for the Troops. It is a great way to support our troops who are already in Iraq and Afghanistan. Please consider helping our troops by writing a letter or sending some donating some items for the care package, or if you aren't able to do this, money donations are very welcome. We appreciate all the kindness and support this community has shown to our Armed Services. Thank you, Daily Kos.