I introduce to you a series of images from the RNC convention that made me reflect on what it may mean to be a Republican today...
Laura is humbled by the failed glory of a 10-storey high live image of her husband who can't be there because he's the worst president in U.S. history and happens to be a Republican. T.V. makes you forget, right? A gigantic T.V. makes you forget considerably more. Especially when you can switch the channel right away.
A touching moment of a flag waving in the wind with some Republican standing beneath it.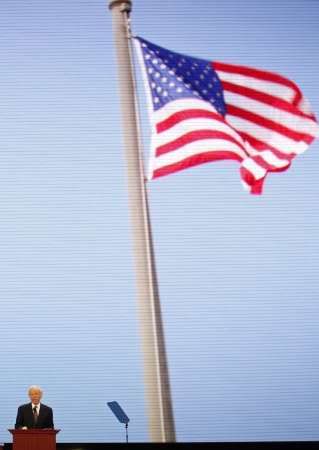 The waving flag gets bigger with some Republican standing beneath it striking a curious pose.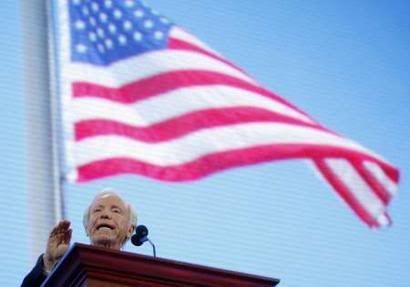 The waving flag gets really really big and tries to smother a Republican speaker at the podium.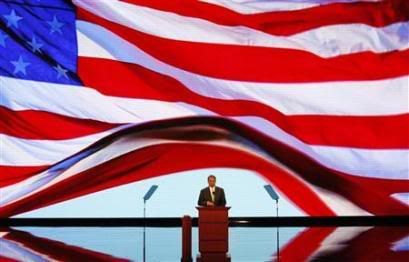 At the moment of this high intense drama, 3 unsuspecting PUMAs are caught off-guard and demoralized when a Republican tapes a message to their backs and snaps a photo of them.
The huge smothering flag is replaced a huge flag broach. No word on who the speaker was at the podium. But that woman must be VERY patriotic.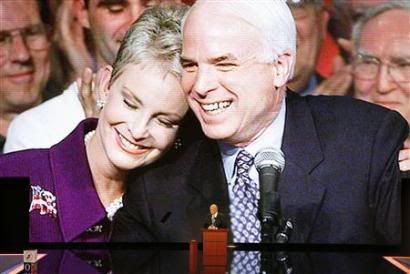 Another gigantic image of a tortured patriotic McCain appears. The patriotism is now bountifully overflowing at the convention due to the size of these stirring images displayed in front of the Liliputians onlookers...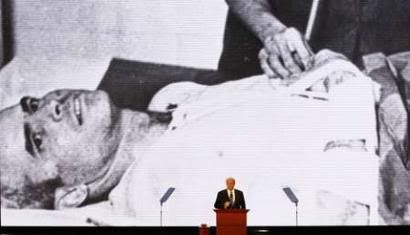 Including these men who have found another gig after once hooking up frickin' lazers to frickin' sharks in the late 1990s.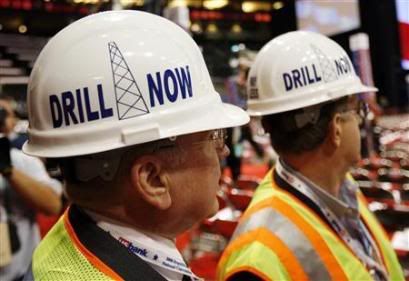 Meanwhile, outside, protesters can't keep up with the news.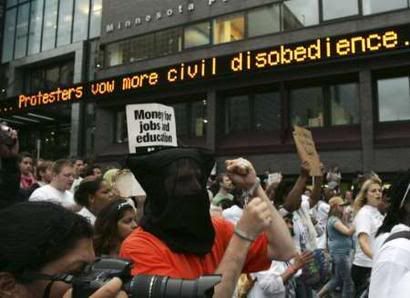 Police react pre-emptively due to the headlines being flashed before them.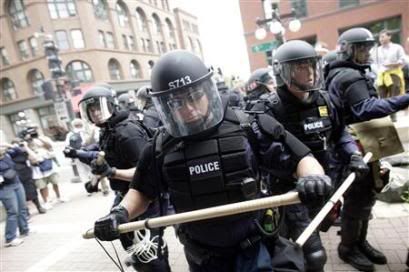 And cognitive dissonance is making me wonder if this delegate is showing his patriotism, or about to pull out a .45 magnum to end it right there.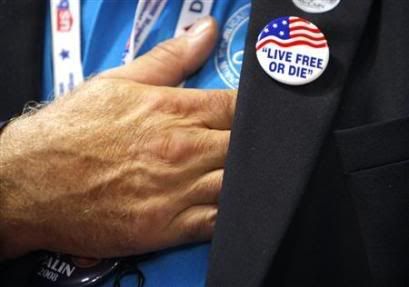 I see dead people. Walking around like regular people. They don't see each other. They only see what they want to see. They don't know they're dead.