Ohio early voting begins TODAY. No excuses needed.
Yesterday, the Ohio and federal courts ruled against Republicans in their attempts to reduce participation.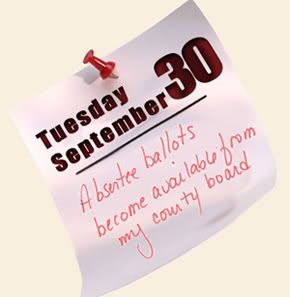 help spread the word
Here's the Ohio Secretary of State's website, where they list the early vote locations by county (also available by clicking on the below map). According to Obama's page on early voting in Ohio, the only ID requirement for early voting is the last four digits of your social security number (though the ID requirements for regular voting are more strict).
h/t to Nuisance Industry:
Instructions: "Click on your county for the address, hours of operation, a link to individualized directions and any other additional information regarding your county's early voting site." The Secretary of State's office also has instructions on how to vote absentee, including all of the information the state requires, a downloadable form to use, and guides to the correct addresses for each county's board of elections.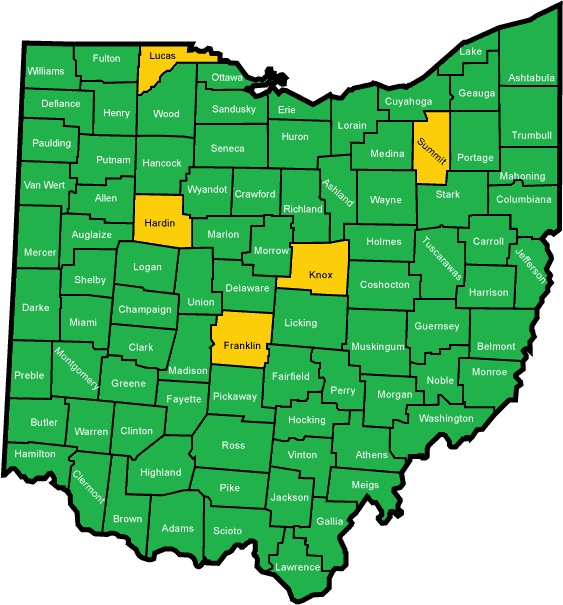 And if you don't know what county you're in, a pretty good listing is available here
so, just to recap... as everybody knows, early (absentee) voting begins TODAY (Tuesday, September 30th) and runs through Monday, November 3rd. No excuses needed. Click on the map above for the exact dates and times by county.
The voter registration deadline is Monday, October 6th. Therefore, people can register and vote early at the same time from TODAY through Monday, October 6th.
Finally, here's the listing of Obama's offices in Ohio and apparently they really need volunteers for this week. For example (h/t FTV08),, if you're willing to drive people to vote early or otherwise help GOTV and there's a college nearby, then please please please call the local Obama office and let them know ASAP.
--
finally, if you're not in Ohio, i'd check out icebergslim's motherload diary for voting information