After watching the malicious speeches last night mocking Senator Obama, and by proxy, cynically attacking all of us who support our local communities, I thought it would be prudent to educate the Republican Party on the historical role of community organizers. For a quick reminder, let's recap Giuliani's snark:
He worked as a community organizer. (Laughter) What?...Barack Obama has never led anything, nothing, nada.
And Palin's vacuous follow-up:
This world of threats and dangers, it's not just a community and it doesn't just need an organizer. (Laughter.)
That these bastions of the GOP would denigrate the importance of community organizers on the same night their party nominates its first female vice presidential candidate shows an utter disrespect for the people of this country and a laughable ignorance of the power we wield. This is what community organizers do...
They change the world. Block by block, city by city, state by state, nation by nation...
So, GOP, meet community organizer Susan B. Anthony. She helped guarantee women's suffrage in the United States by giving public speeches and uniting with fellow advocates of change.

Meet community organizer Martin Luther King Jr. He helped end racial segregation and discrimination by inspiring a nation to come together and realize their dreams.


He said, "Power at its best is love implementing the demands of justice. Justice at its best is love correcting everything that stands against love."

Meet community organizer Cesar Chavez. He helped farm workers secure labor rights and fair wages. Sen. Robert F. Kennedy called him "one of the heroic figures of our time."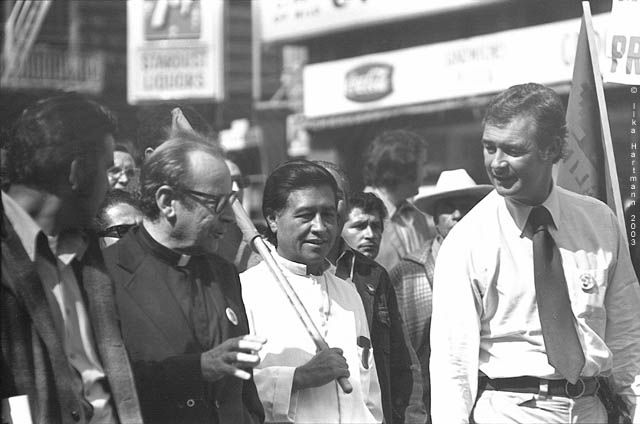 Meet community organizer Dorothy Day. She helped found the Catholic Worker movement to help the poor and homeless, and promote social justice.

Meet community organizer Jane Jacobs. She helped rebuild and revitalize city neighborhoods and made people consider the wide-ranging benefits of supporting our urban cultures.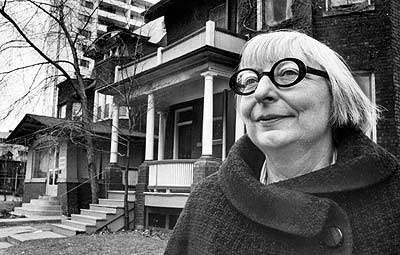 Meet community organizer Mohandas Gandhi. He peacefully led the people of India in efforts to acquire labor fairness, women's rights, and ethnic tolerance, and he helped secure the freedom of a nation.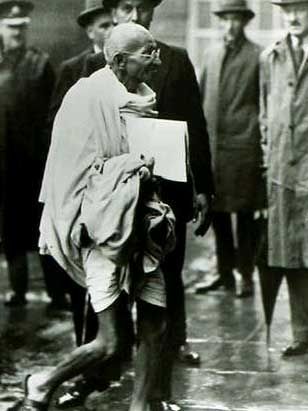 Then there's this guy. Meet community organizer Jesus of Nazareth. He advocated for the poor, for the sick, for the socially excluded...and continues to help provide people solace during their "quiet storms." His community helped found the religion known as Christianity. He said "Do unto others as you would have them do unto you."

When you disparage community organizers, Republicans, you evince a complete ignorance of the fact that organizers do more with their words than just speak them. They remind people of their shared humanity, of their responsibilities, and of their power as a unified force to face injustice, and oppression, and inspire them to be the change they've been waiting for.
Meet new community organizer, Senator Hillary Clinton. She cracked a glass ceiling, and inspired 18 million Americans to recognize the worth of their lives.

This is the story of America. Of women and men who defy the odds and never give up. How do we give this country back to them? By following the example of a brave New Yorker, a woman who risked her life to shepherd slaves along the Underground Railroad. And on that path to freedom, Harriet Tubman had one piece of advice.
If you hear the dogs, keep going.
If you see the torches in the woods, keep going.
If they're shouting after you, keep going.
Don't ever stop. Keep going.
If you want a taste of freedom, keep going.
Even in the darkest of moments, ordinary Americans have found the faith to keep going. I've seen it in you. I've seen it in our teachers and firefighters, nurses and police officers, small business owners and union workers, the men and women of our military -- you always keep going.

And meet community organizer Senator Barack Obama. He worked with congregations and registered voters on the South side of Chicago to help them improve their neighborhoods and hold politicians accountable for their actions. Along with Senator Joe Biden, he currently leads the largest movement for change in the history of American politics.

If you're walking down the right path and you're willing to keep walking, eventually you'll make progress.
So you see, Republicans, it's never really about the organizer, it's about the community...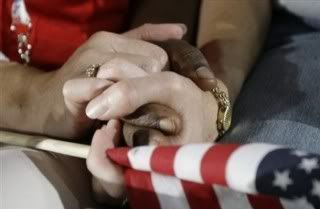 Remember that on November 4th. Remember the power of the people.