Moments ago, Minnesota finished counting the final pile of outstanding absentee ballots, with Al Franken picking up 481 additional votes to Norm Coleman's 305.
I am now projecting Al Franken the WINNER and the NEXT Senator from the great state of Minnesota.
► Al entered the day leading by 49 votes. Processing this last batch of ballots completed the recount, leaving Franken the victor, by 225 votes.
► Full stats ► Here
► Of course, THIS LOSS IS GREAT NEWS FOR NORM COLEMAN!
Alan Stuart Franken -- the 59th Democratic Senator of the 111th United States Congress.
Congratulations to Al, to his family, and to his campaign team on fighting the good fight and vanquishing Norm "jailbird" Coleman ["Sing-Sing, Coleman, Sing-Sing!"].
► Big props to Minnesota and Theuptake.org for providing crystal clear, recount transparency.
Somewhere, Paul Wellstone is dancing a jig!
► With his wife, Franni



► This is Al's daughter, Thomasin.

She has All-Star written all over her. A complete natural. Her future has no ceiling. One day she could become president -- she's that impressive.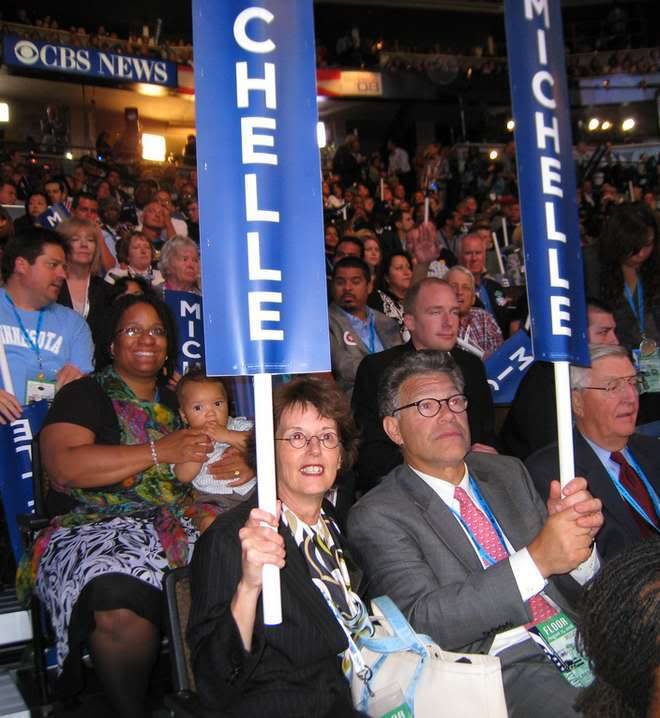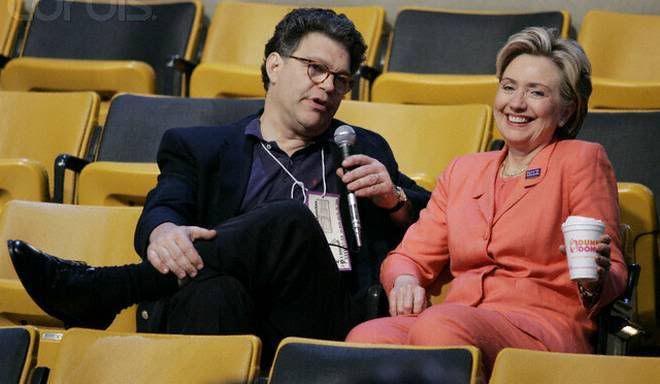 ► He's a GOOD family man. Unlike all of his detractors, Al has values.
*
► Let's fire up the Wayback Machine and return to early 2005, when George Galloway took off his boot and beat da hell outta Coleman.

► Fast forward -- the fireworks begin at the 6:30 mark.
MISSION ACCOMPLISHED

Oh, and in case you're wondering, that loud pop you just heard -- that was Bill-O's head!