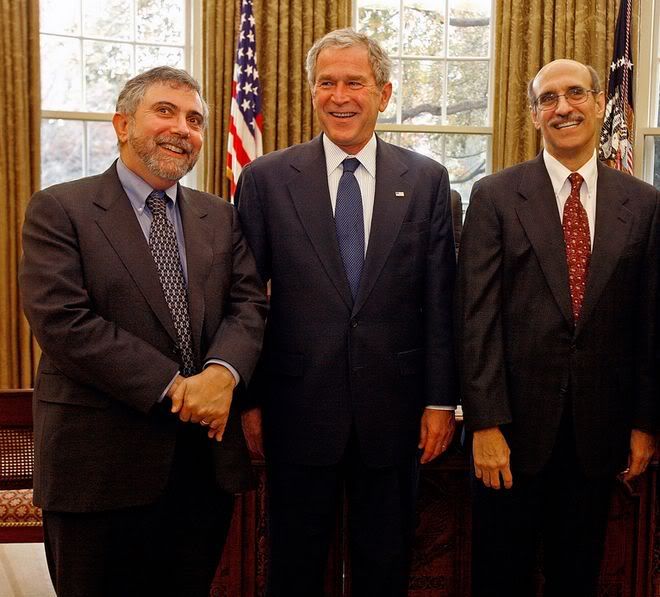 ► Paul Krugman yucking it up with a war criminal. I'm surprised Krugman didn't take the opportunity apprehend Bush by invoking a citizen's arrest.
► Just who is the shadowy Princeton University-Ivory Tower Professor and Don of Enron? Let's take a look.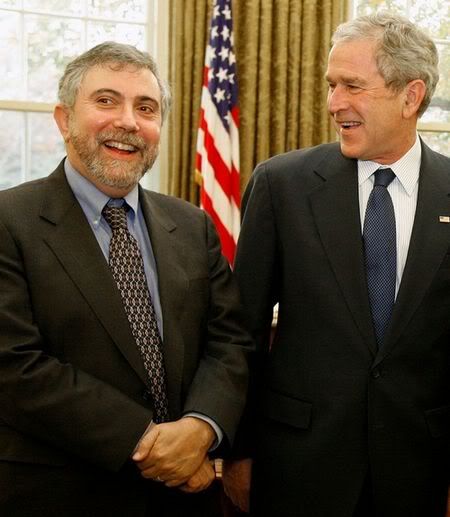 ► What buddies! Well, that shouldn't be surprising considering Krugman worked in the Reagan Administration. Yes, that Reagan -- Mr. Supply Side.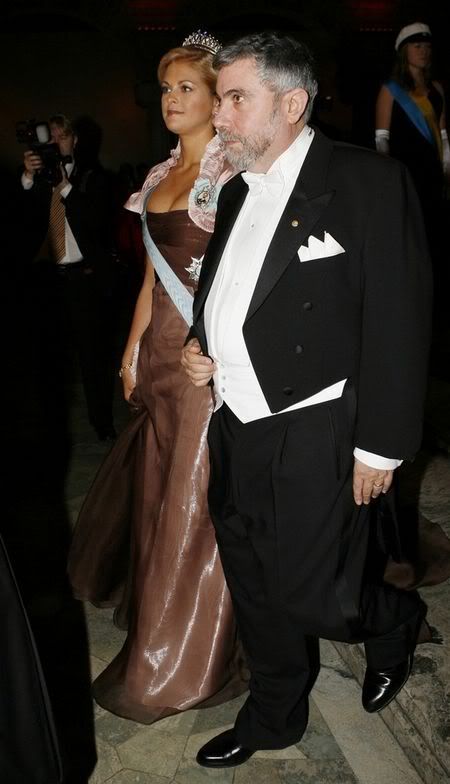 ► Krugman dressed in white-tie and tails and accompanied by a princess wearing a Tiara. Wow! Paul's a real populist.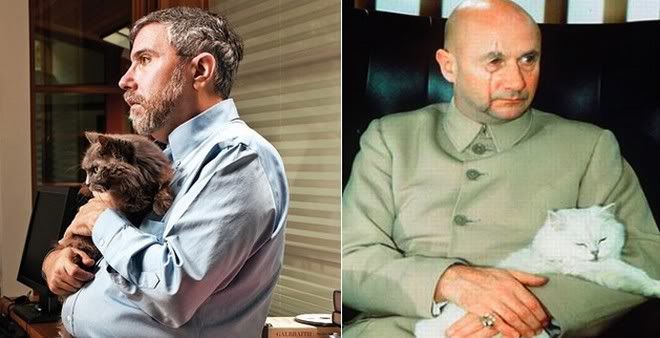 ► Blofeld-ian evil genius.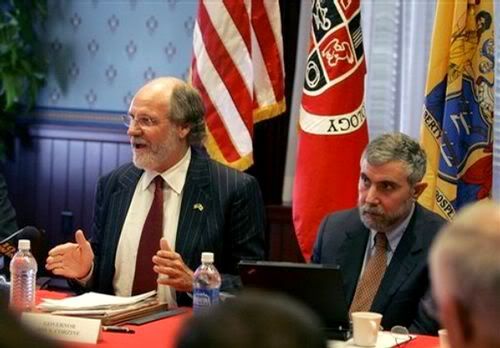 ► Speaking of evil, here's Krugman at the side of the former Chairman of evil... gulp... Goldman Sachs. Clearly, Krugman has no moral compass.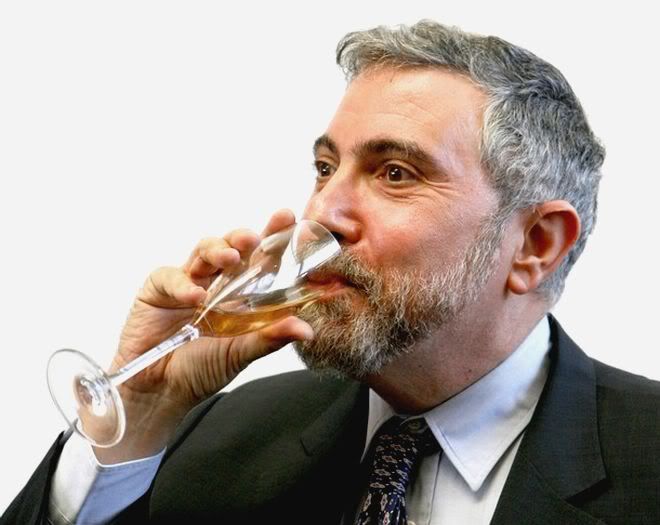 ► Swilling his white wine while his followers settle for generic suds.
► Creating tomorrow's monsters masters of the universe from his ivory tower perch. Yes, Krugman does not teach at a state school. No, he works for the super-elite Princeton University, where tuition costs (holy shit) $$$34,000 per year. A golden dowry, indeed.
► It is at Princeton where Krugman became GREAT friends with Ben Bernake (who served as the university's economics chairman).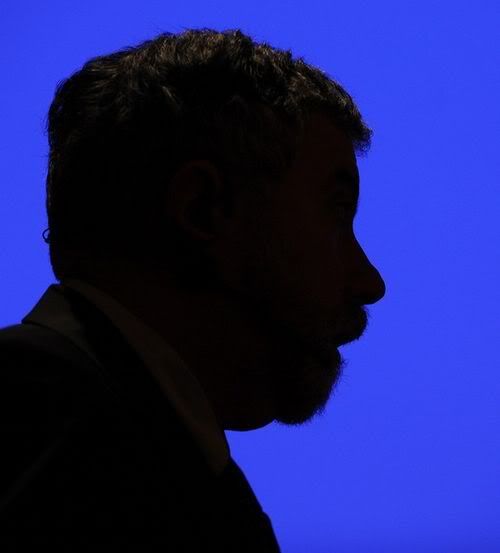 ► Shadowy figure.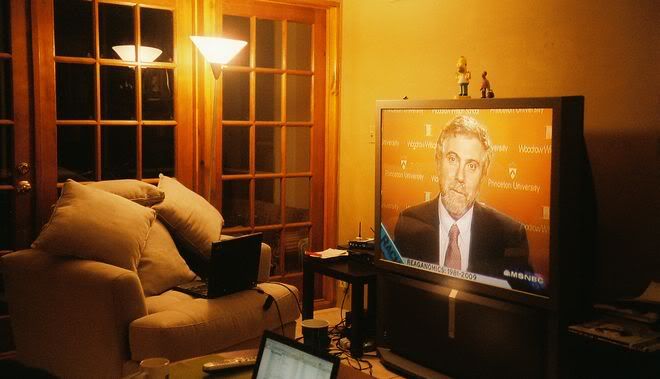 ► Dear Leader's omnipotent presence.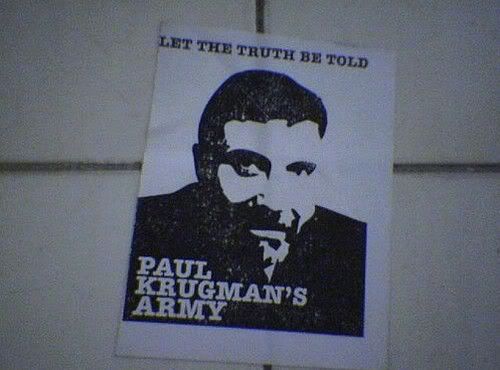 ► His followers distributing Scientology-like leaflets.
► Conducting mass for his worshipers.
*