I was kind of excited about the voyueristic potentials of 100's of people tea bagging around the Annapolis Harbour. Soon after I arrived though I was disappointed to find that it was just a couple hundred people carrying really odd signs around that were confusing to me. Since it was raining pretty hard throughout, we couldn't video and were only able to take several photos after finding a dry overhang.
Sorry folks but the nuttiness of the whole thing just wasn't worth risking my high priced camera gear to the evils of the rain not to mention the "vibes". In the dark disorganized chaos of what felt like an immense hate-fest, a couple themes did emmerge.
So there was the tax theme. You know, "No taxation without representation!" I can dig that and all but somehow I wasn't fitting in with these folk. You see, I just received part of the largest middle-class tax break in American history...yup! My wife and I will get $1000 back this year. So I must be missing this point??? I wish I was smarter.
"The Axis of Taxes" This must be a big group that is angry that Obama would give government money back to the 95% of us in the form of tax relief.
Here is guy that I think is so unhappy with the largest middle class tax break in American history that he wants to "dissent"! He must be one of those rich guys that is jealous that 95% of us are getting a tax break.
A second theme was anger at the Muslims and black people. Maybe their religion isn't down with tea bagging and some of them are upset??? I also think that maybe they're scared of black people...why would black people want to take their right to tea bagging away?
I think this poster includes most of the racist jokes since the beginning of the campaign. What's that have to do with tea bagging?

A third theme was turning our children into "drones" because...well, I guess...geez..I don't know where this one is actually coming from. Maybe I have become a "drone" because really none of this day made much sense to my simple brain???
My fourth theme and maybe one I did understand kinda only because I have seen so much of this stuff...I think I might get it. It has to do with a type of liberal thinking that led to the WTC bombings. But what does that have to do with tea bagging? I guess anytime you get a bunch of right wingers together this guy gets a phone call? Its like having a birthday party as a kid and Ma and Pa call the clown to do the magic tricks?
STOP THE INSANITY! hey I agree with that.
seriously though...what the heck is this???
A final theme and maybe one that could make sense seemed to be that without tea bagging, the government would get bigger. But if that was true, these guys could have done us all a favor and began teabagging 8 years ago? No?
I must say when confusion and fear set in, we can always rely on our old best friend to finally bring us back to reality again.
So I attended my first teabagging party and I must say that I no longer regret never attending a Palin rally. I think I understand it all absolutely not a bit more but that is ok...I liked the dog.
Speaking of things I like...remember this: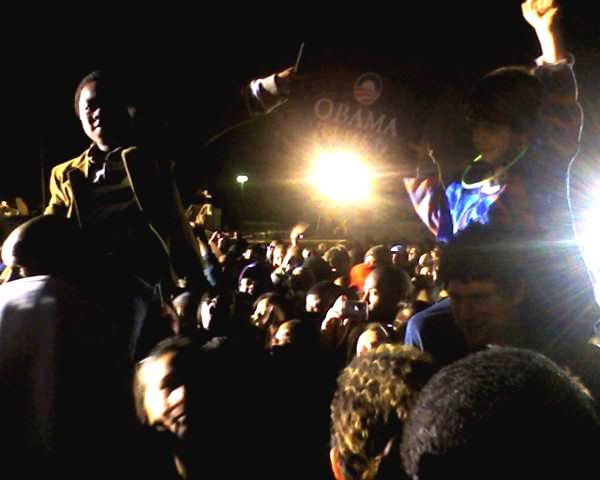 Always end a journey on familar footing.