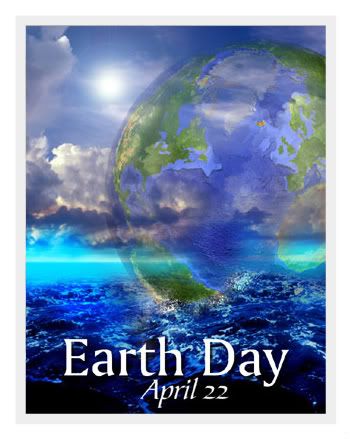 President Obama just finished a great speech in Iowa about renewable energy and how important it is for us all to do our little part. I know I've been using the energy saving light bulbs (and they are MUCH better than the normal ones) for a couple of years now, they may cost more than the regular bulbs, but they last longer, they give better light (in my opinion), and they don't get NEARLY as hot which lessens the risk of you burning yourself if you accidentally touch one.
Full transcript of the speech over the jump. . .
Thank you all so much for that welcome. It's a pleasure to be back in Newton and a privilege to be here at Trinity Structural Towers. I just had a terrific tour of this facility led by several of the workers who operate this plant.

It wasn't too long ago that Maytag closed its operations in Newton. Hundreds of jobs were lost. To have walked these floors then would have been to walk along empty corridors. The only signs of a once-thriving enterprise would have been the markings on cement in the shape of equipment that was boxed up and carted away.

Today, this facility is alive again with new industry. This community continues to struggle, and not everyone has been so fortunate as to be rehired, but more than one hundred people will now be employed at this plant, many the same folks who had lost their jobs when Maytag shut its doors.

Now you're using the materials behind me to build towers to support some of the most advanced wind turbines in the world. When completed, these structures will hold aloft blades that can generate as much as 2.5 megawatts of electricity – enough energy to power hundreds of homes.

At Trinity, you are helping to lead the next energy revolution. And you are heirs to the last energy revolution.

Roughly a century and a half ago, in the late 1850s, the Seneca Oil Company hired an unemployed train conductor named Edwin Drake to investigate the oil springs of Titusville, Pennsylvania. Around this time, oil was literally bubbling up from the ground – but it had limited economic value and often did little more than ruin crops and pollute drinking water.

Even as some were refining oil for use as a fuel, collecting oil remained time-consuming, back-breaking, and costly, as workers harvested what they could find in the shallow ground. But Edwin Drake had a plan. He purchased a steam engine, built a derrick, and began to drill.

Months passed. Progress was slow. The team managed to drill into the bedrock just a few feet each day. Crowds gathered to mock the hopeful, foolish diggers. The well even earned the nickname, "Drake's Folly." But Drake wouldn't give up. He had an advantage: total desperation.

It just had to work. Then, finally, it did.

One morning, the team returned to the creek to see crude oil rising up from beneath the surface. Soon, Drake's well was producing a then-astonishing amount of oil – perhaps ten, twenty barrels each day. Speculators followed, building similar rigs as far as the eye could see. In the next decade, the area would produce tens of millions of barrels of oil. And as the industry grew, so too did the ingenuity of those who sought to profit from it, as competitors developed new techniques to drill and transport oil to drive down costs and gain an edge in the marketplace.

Our history is filled with such stories. The stories of daring talent, of dedication to an idea even if the odds were great, of the unshakeable belief that in America, all things are possible.

This has been especially true in energy production. From the first commercially-viable steamboat developed by Robert Fulton to the first modern solar cell developed at Bell Labs; from the experiments of Benjamin Franklin to harness the energy of lightning to the experiments of Enrico Fermi to harness the power contained in the atom, America has led the world in producing and harnessing new forms of energy.

But just as we have led the global economy by developing new sources of energy, we have also led in global consumption of that energy. While we make up less than five percent of the world's population, we produce roughly a quarter of the world's demand for oil.

This appetite comes at a tremendous cost to our economy. It's the cost as measured by our trade deficit; 20 percent of what we spend on imports is the price of our oil imports, as we send billions of dollars overseas to oil-exporting nations. It's the cost of our vulnerability to the volatility of oil markets. It's the cost we feel in shifting weather patterns that are already causing record-breaking droughts, unprecedented wildfires, and more intense storms.

And it is a cost we have known ever since the gas shortages of the 1970s. Yet, for more than thirty years, all too little has been done. There's a lot of talk of action when oil prices are high, but then it slips from the radar when oil prices fall. We shift from shock to indifference time and again, year after year.

We cannot afford to do that anymore – not when the cost for our economy, for our country, and for our planet is so high. On this Earth Day, it is time for us to lay a new foundation for economic growth by beginning a new era of energy exploration in America.

The choice we face is not between saving our environment and saving our economy – it's a choice between prosperity and decline. We can remain the world's leading importer of oil, or we can become the world's leading exporter of clean energy. We can allow climate change to wreak unnatural havoc, or we can create jobs working to prevent its worst effects. We can hand over the jobs of the 21st century to our competitors – or we can confront what countries in Europe and Asia have already recognized as both a challenge and an opportunity: The nation that leads the world in creating new sources of clean energy will be the nation that leads the 21st century global economy.

America can be that nation. America must be that nation. And while we seek new forms of fuel to power our homes and cars and businesses, we will rely on the same ingenuity – the same American spirit – that has always been a part of our American story.
I'm sure I'm not alone on this, but I am STILL ridiculously excited about high speed rail, indeed I think most of the country is. It's not just about not wanting to take off shoes in the airport, it's just such a hassle to fly, and these days it's also getting increasingly more expensive. I know we won't have high speed rail TOMORROW, but it's fun having something to look forward to.
I also loved how he broke down what cap and trade is all about, in fact, when you break it down like that, it really makes me wonder how it could have such a tough time getting through Congress (then again, maybe not since it IS Congress, and it's probably just about politics/money).
I was going to cut the speech up, but I think people would want to read the whole thing, and it was too hard to chop, but it's really quite long to post here, so I linked to the full text :o).
Van Jones, the new White House Green Czar gave a great speech about what Obama is doing for the economy, and how he's not just the first "Black" President, but the first "Green" President as well. Even though he's addressing the mostly African American audience at the State of the Black Union from last month, what he's saying is really relevant to us all. I suggest you watch it.
Also, yesterday #42 joined #44 and his lovely wife to plant trees, here are some pics:
The White House is having an all-day-live blog about their activities today.
So what do you do in your everyday life to be more Earth friendly? Lately the environment is a really big deal to me, so I've got my parents using the energy saving light bulbs, I might try to talk them into getting new windows before the year is out.
Happy Earth Day!